SAN FRANCISCO ART GALLERIES - OPENINGS
FORT MASON - BABYLON FALLING
LAST GASP - RYE BAR
12.20-21.07
Fort Mason Center, Building D: Russian Modern Art.
Comment: I'm not entirely clear on this one, but as close as I can tell, collector Yuri Tsapayev, President of Artodox Publishing, is placing a portion of his personal collection of Russian Modern Art up for sale. According to the promotional brochure, an entity called Art Supporters International has something to do with this and Vladimir Vinokurov, Consul General of the Russian Federation, is slated to be the honored guest. So there you go.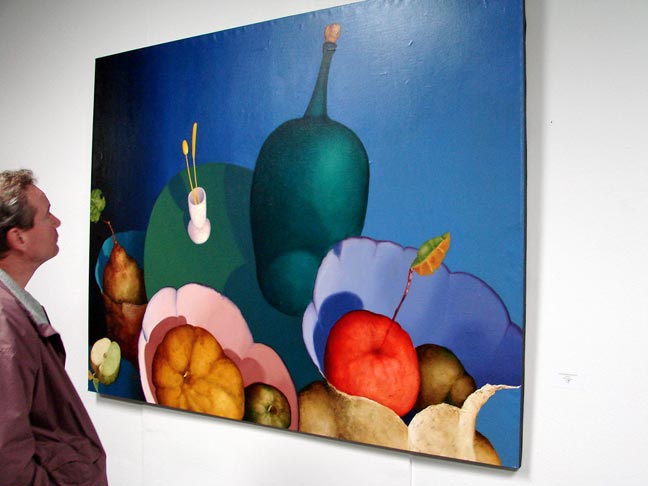 Art.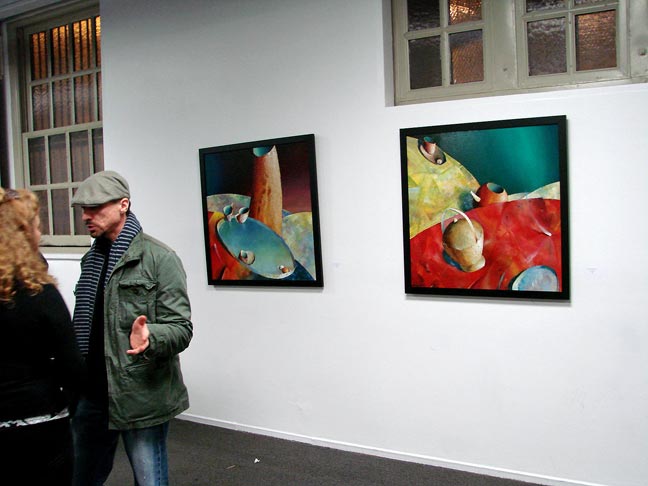 Art.


Art.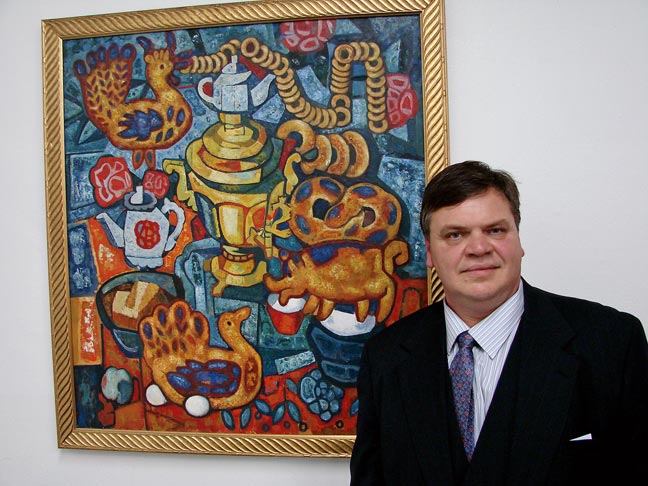 Collector Yuri Tsapayev + art.


Art.


Art.


Art.


Art.


Tunes.


Turnout.


***
Babylon Falling: John Felix Arnold III - Astroknots II.
Comment: Meticulous paintings, drawings, prints, and assemblage courtesy of John Felix Arnold III.
Art.


Art.


Art.


***
Last Gasp: Annual Last Gasp Comix Holiday Burrito Party.
Comment: The legendary Ron Turner and his Last Gasp Press present one of the most venerable Golden Gateland holiday parties of this or any season. For a mere $20 donation you get to rub butts with profuse panoplies of poobahs representing all manner of strata. From Sixties icons to fresh counterculture upstarts, they're here tonight. Kindly respect the ground rules, however-- one burrito per reveler and all the beer you can drink.
The basic idea.


Revelers.


Celebrants.


Host Ron Turner (left).


Revelry.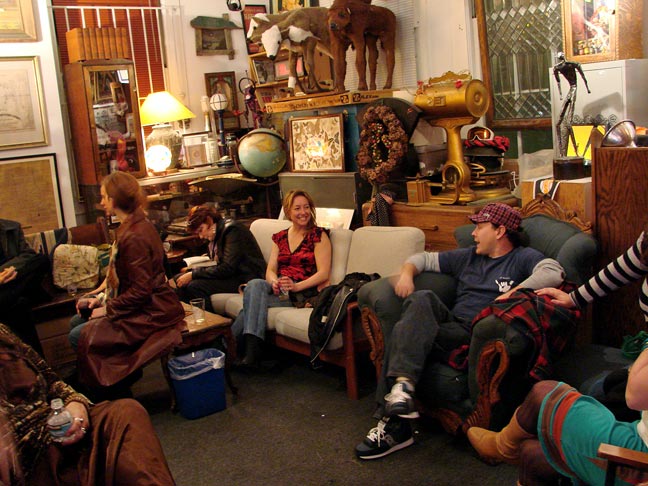 Lounge Area.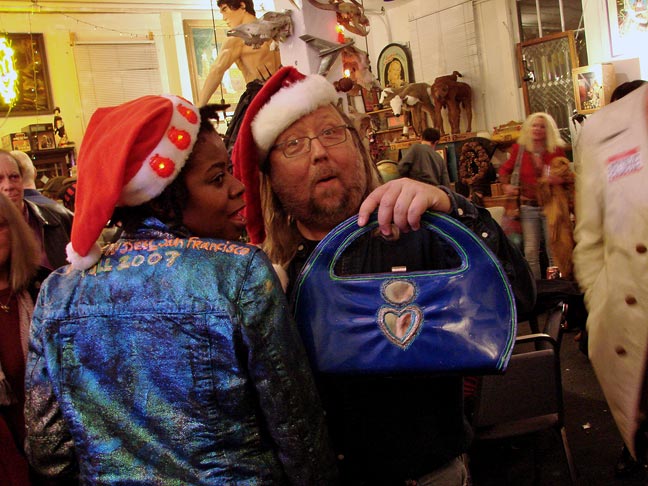 Dee Dee Russell - Andy Fusso.


Games of skill.


Political memorabilia.


Recreational activities.


The main room.


***
Rye Bar, 688 Geary Street, San Francisco, CA, 94102; 415.474.4448: Brian Barneclo.
Comment: Brian Barneclo releases two new limited edition prints plus art on chocolate via Recchiutti Confections.
Chocolates (left) - prints (right).


Brian Barneclo - art.


***