SAN FRANCISCO ART GALLERIES - OPENINGS
SPACE GALLERY
12.28.06
Space Gallery: Body Parts - Anatomical Creations Both Graphic and Subtle.   
Artists: Anne Olson, C-3, Christine Cianci, Cindy Mah, Darcy Barber, David Young, Dorian Katz, Eva Strohmeier, Garrett Maclean, Genea Barnes, Glenn Voorhees, Jose Maro, Judy Shintani, Kevin Baer, Kim Harmon, Patrick Siemer, Polemist (Daniel), Rachel Hornaday, Ruth Waters, Serena Cole, Sham, Torrey Nommesen, Tony Juliano, Tracy Timmins, Zefrey Throwell.
Comment: Galleryland snoozes over The Holidays, but not Space. Curator Ray Morrone tell's me the show was supposed to be sooner, but something happened so it wasn't, so it's tonight instead. The title basically covers it-- art about the human body.
And that's a wrap for 2006. Until next year...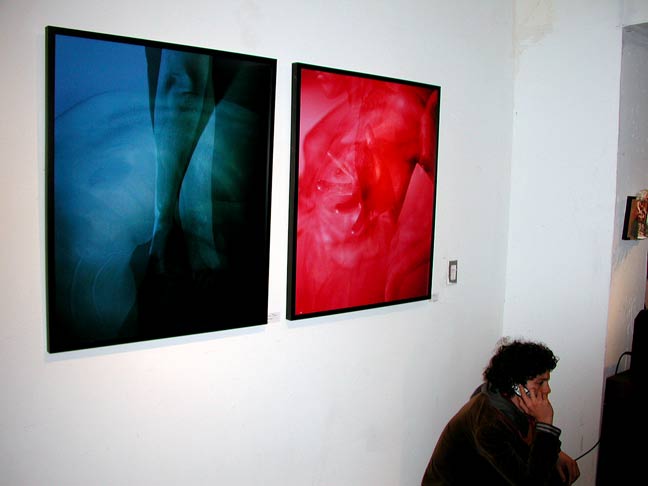 Art (kinda like 'em).


Art.


Art (Zefrey Throwell, two on the right).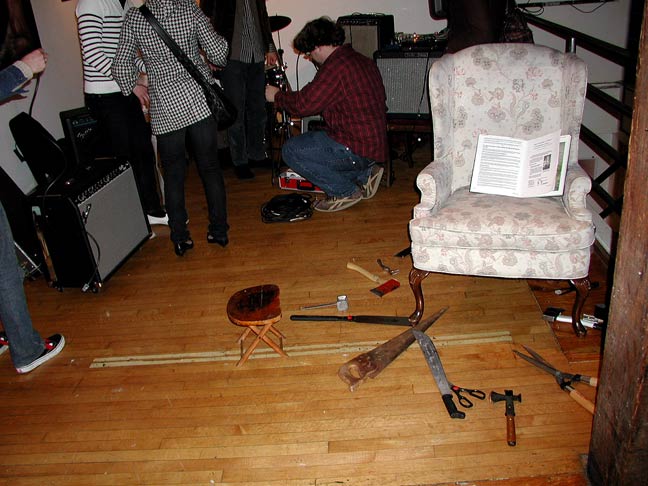 Not sure.


Art.


Art.


Art.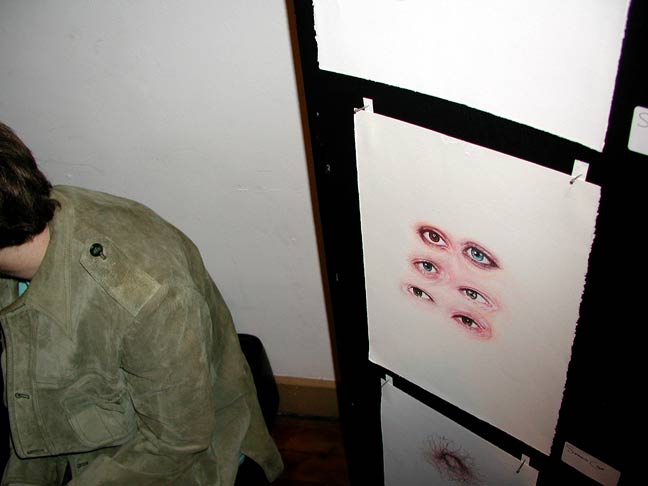 Art.


***
Addendum: So after Space Gallery, I'm sauntering down Polk when I see this dude on the corner selling a painting. I ask him about it and he tells me it's by a Czech artist named Macek who spent some time in SF. The asking price is $75; I have no idea if it's still available. It's pretty well put together-- back and front. In case you're interested, the dude's email is daifong88@yahoo.com.
Art (Macek).


***
HAPPY HOLIDAYS FROM ARTBUSINESS.COM.
***