SAN FRANCISCO ART GALLERIES - OPENINGS
DE YOUNG MUSEUM ARTIST-IN-RESIDENCE PROGRAM
12.30.05
de Young Museum of San Francisco: Calixto Robles - Red Codexes/Codices Rojos; Artist-in-Residence Program, Closing Reception.
Comment: I promised myself I'd take a break and wouldn't cover any shows over The Holidays. Oh well. The good news-- at least it wasn't a New Year's resolution.
Painter, printmaker and sculptor Calixto Robles was born in Oaxaca, Mexico (a pretty arty town, and birthplace of Rufino Tamayo). Robles's Red Codexes project shown here involves making art with ancient pigments that were originally used by Aztec, Maya, Zapotec, and Mixtec artists to paint their sacred books (Codexes), as well as to decorate homes, tattoo bodies, die cloth, and in performing ceremonial rituals.
Art.


Art.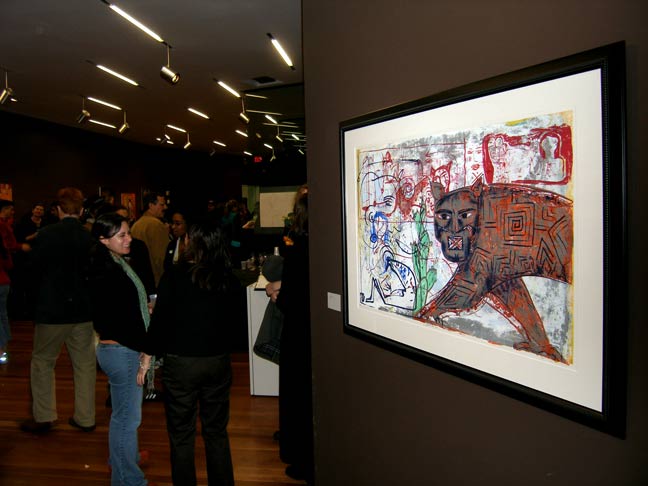 Art.


Calixto Robles (right).


Limited edition print $25.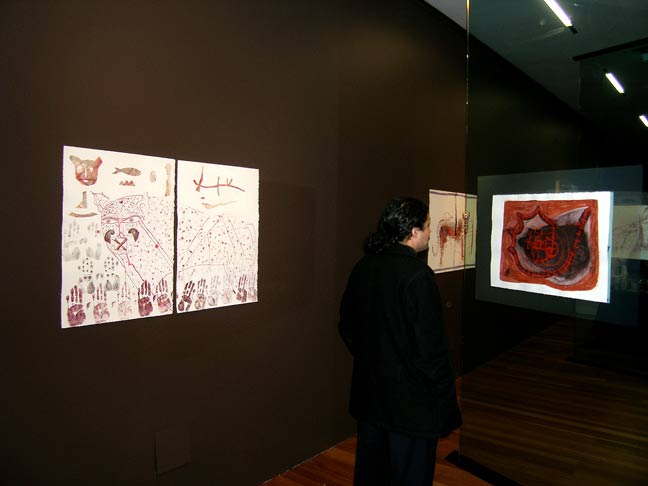 Art.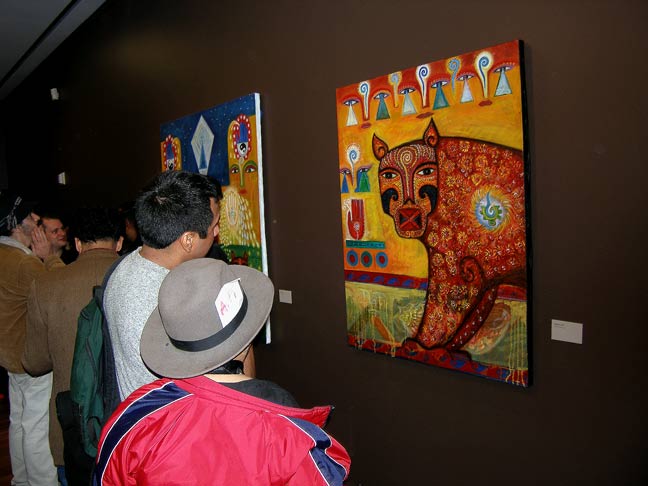 Art.


Art.


Assemblage.