GAVIN NEWSOM - ART@MONS; SAN FRANCISCO CITY HALL
SF FACES 2.0 & STILL ROCKING
OPENING 12.01.04
Comment: City Hall art show double bill sponsored by Mayor Gavin Newsom and ART@MONS (of the Mayor's Office of Neighborhood Services). You can't have too much art at City Hall or anywhere else when, either in whole or in part, it's supported by local, regional or national governments. Can you think of any better way to bring people together and demonstrate the compassionate side of politics than to celebrate the creative output of an artistic community? I'm proud to be a San Franciscan when I see our Mayor take time out of his busy schedule to sponsor, attend, and lend San Francisco's magnificant City Hall rotunda to art, fundraising, and helping those less fortunate in our community.
SF Faces 2.0 features portraits of unique San Franciscans who contribute spice, vitality, creativity, diversity, progressive thinking, wackiness, and leadership to our Great City. The photographs are taken by over 40 amateur and professional photographers, ages 16 to 80, and are being auctioned to benefit Visual Aid, a non-profit organization whose mission is to encourage artists with life-threatening illnesses to continue their creative work. The show is presented by START SOMA.
Still Rocking is an exhibit of rocking chairs created by artists for "Let's Rock and Roll" and presented by Planning for Elders, an organization dedicated to improving the quality of life for elders, persons with disabilities, and their care providers. The chairs are being auctioned with proceeds going to support Planning for Elders.
Artist/Artists: Too numerous to mention.
Mayor rocking out.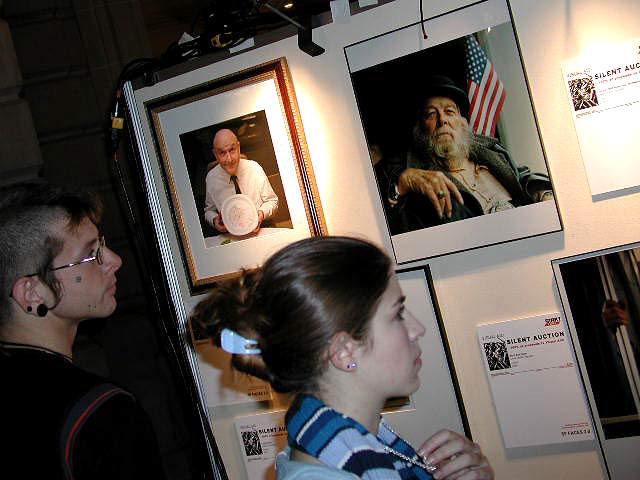 Art.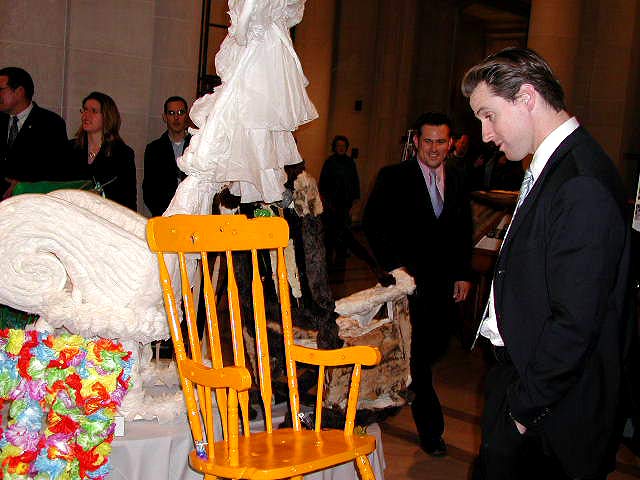 Mayor quizzically rocking out.


Artist Jeff Carr with winged chairsake "Jeffy's Wild Ride."


Art.


Art.


Art.


Art.


Art.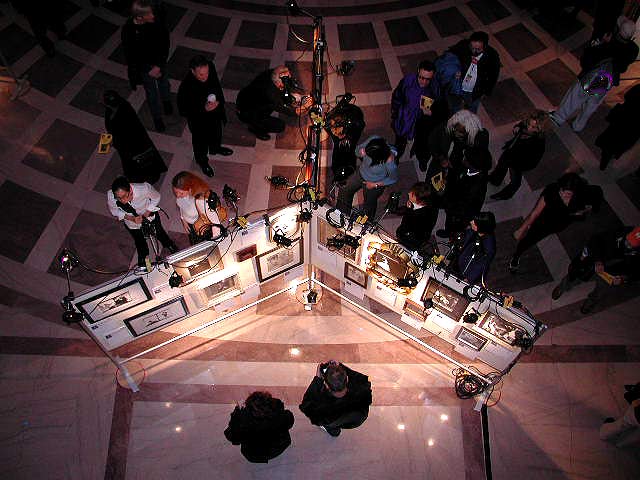 Above.


Scenario.

ART@MONS
San Francisco City Hall, Mayor's Office of Neighborhood Services
San Francisco, CA 94102
Email Daniel Homsey or call 415.554.7114