ARTSF GALLERY
THE 2ND ANNUAL WORLD FAMOUS PANTY MUSEUM
OPENING 12.04.04
Comment: The rules are simple. All art must be panty oriented. "Make panties, make art on panties, make panties into art. Be creative." The last sentence is the key. Be creative. Those two words transform this show from just another opening into complete entertainment. It's not about money; nobody's putting on the hard sell; nothing's so complicated that only jargon-happy MFA's can understand it. It's panty art. And not a single piece is in poor taste; if that's what you want, you'll have to go elsewhere. The place is packed, so what do you say we check out the pelvic pandemonium and do a little hubbub assessment?
Artist/Artists: Everybody.
Art.


Art.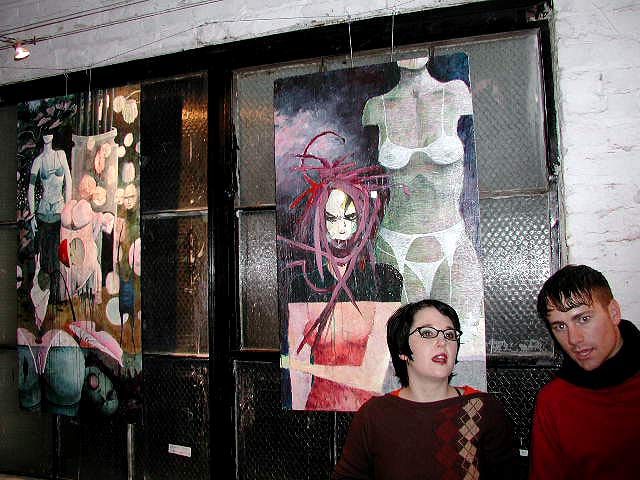 Art.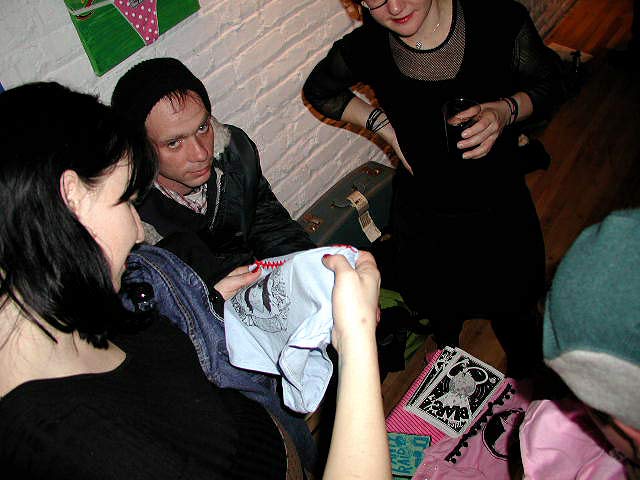 Art.


Art.


Art.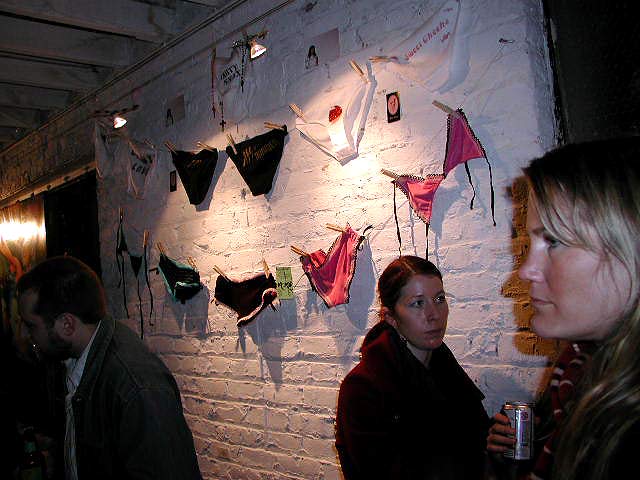 Art.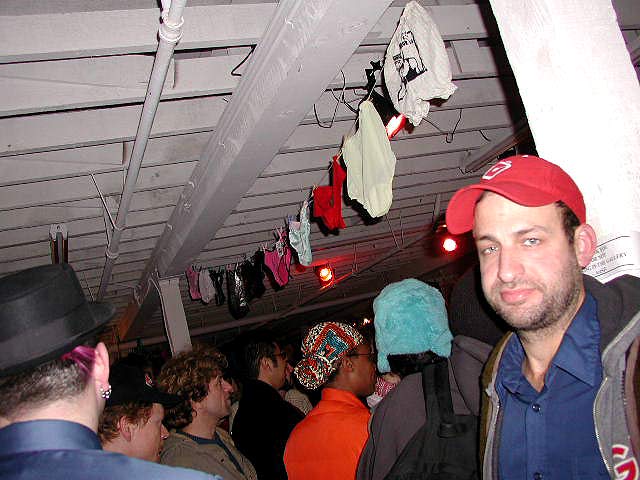 Art.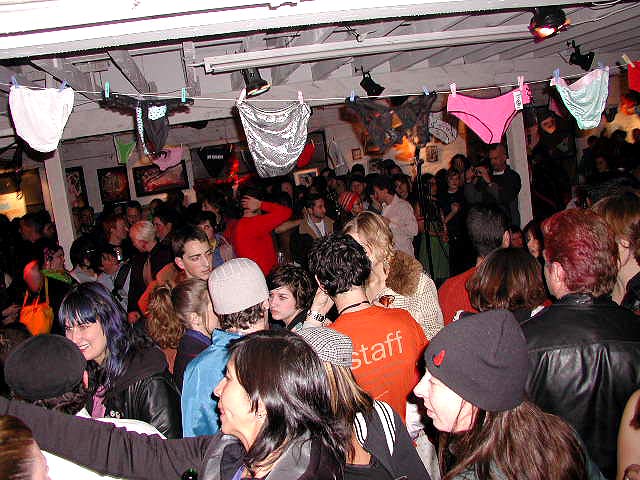 Zoom out.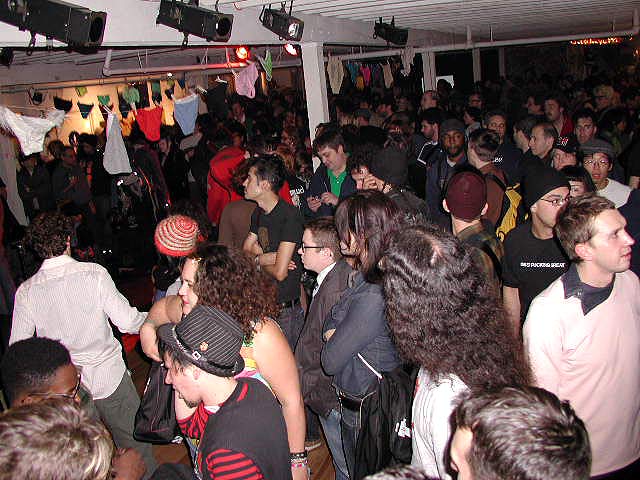 Zoom out.

ArtSF
110 Capp St.
San Francisco, CA 94110
415.820.1405