ARTS OF PACIFIC ASIA SHOW; FORT MASON CENTER
OPENING 02.01.07
The 11th annual San Francisco Arts of Pacific Asia Show, held at Fort Mason Center, Festival Pavilion features over 2000 years of art, antiques, artifacts, and antiquities from mainland and Pacific regions of Asia. 85 top international dealers from Bali, Belgium, Brazil, United Kingtom, China, Japan, Hong Kong, Italy, The Bahamas, Switzerland, Germany, Canada, and the USA comprise this world class event-- and your best opportunity to experience a superb selection rugs, porcelain, netsuke, bronzes, wood carvings, paintings, prints, photographs, jewelry, clothing, textiles, and much much more without ever having to abandon the comforts good old San Francisco. The the setting is beautiful, the atmosphere is devine, and the best part? Unlike museums, everything's for sale. The show runs through February 4, admission of $15, with tonight's Preview Gala benefitting the Asian Art Museum Chong-Moon Lee Center.
In case you can't make the Arts of Pacific Asia Show or you can make it, but you can't get enough and want more, Caskey-Lees, the organizers and producers, present the 21st annual San Francisco Tribal and Textile Arts Show next weekend-- every bit as good, but now we're talking American Indian, African, Indonesian, Inuit, Oceanic, Philippine, Pre-Columbian, and more. These are two of San Francisco's premier arts and antiques events-- don't miss them.
Here's a small sample....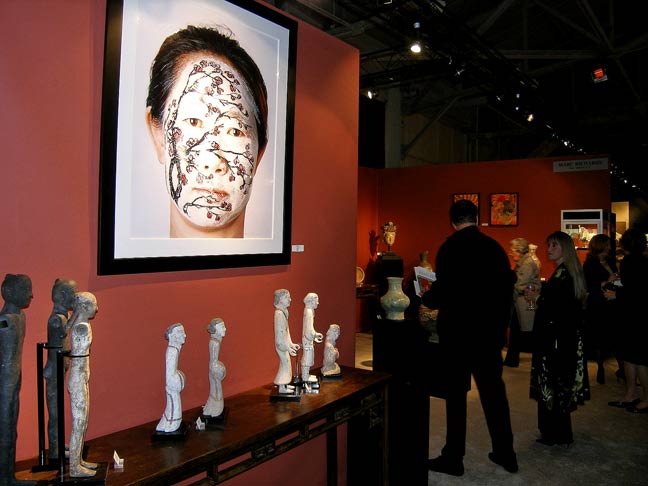 Arts - antique and contemporary.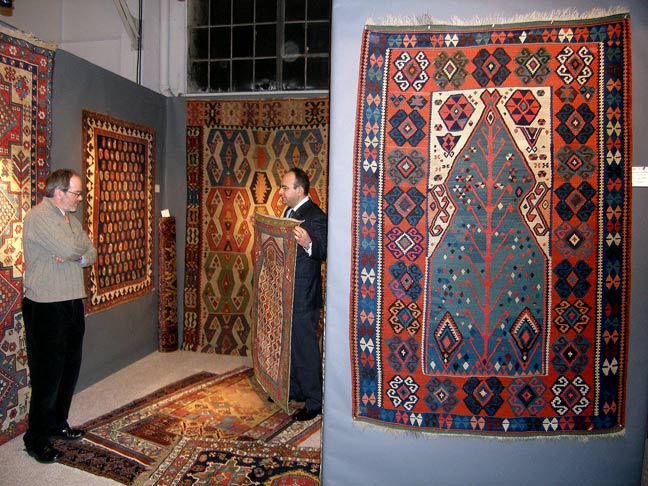 Rugs.


Arts.


Armor.


Kimonos.


Unbelievable Japanese baskets.


Verne Collection (Japanese prints) from my hometown, Cleveland.


Porcelain.


Jewelry.


Arts.


Arts.


Arts.


Arts.


Arts.


Contemporary art.


Primitive art.


OK. 25 art openings + this = plenty for one night. Later.