BAXTER CHANG PATRI FINE ART: ART IN DIALOGUE
OPENING 09.15.04
Comment: Baxter Chang Patri is just plain chic. It's all marble, it's in a groovy hotel, it's got a bar in the back, it's got eye-candy people, it's got a little of this and a little of that by artists whose names we all know. So you check into the Nikko from out of town, you get yourself a suite up top, you go out and enjoy fine dining, fine shopping, fine uh-oh, fine views, and all the best that San Francisco has to offer. In a spare moment you tootle on down to the gallery, pick out a little nugget, and take it back home to remind you what a great time you had while you were here.
Artist/Artists: Chagall, Warhol, Hockney, Picasso, Kandinsky, Pepper Jack, Matisse, Miro, others.
Art.


Looking.


Architect & co-owner Piero Patri enjoys art biz ancillaries.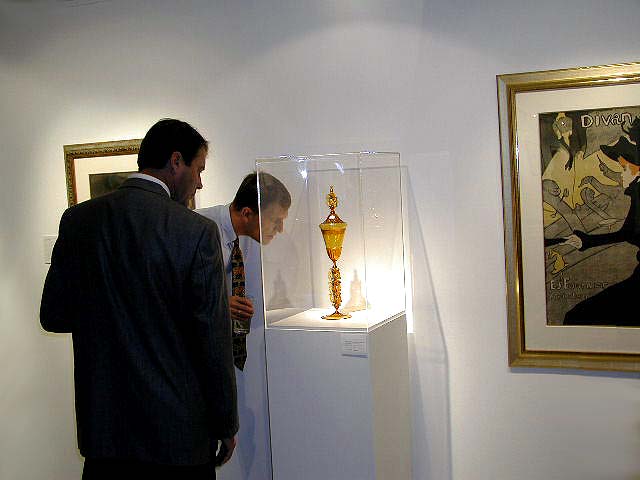 Art.


Art.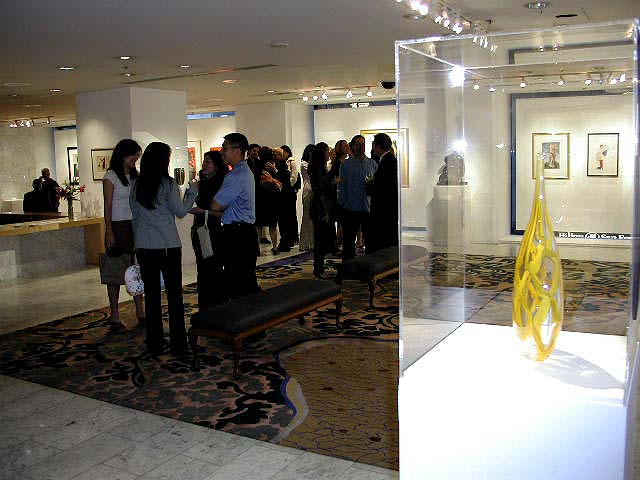 Floor show.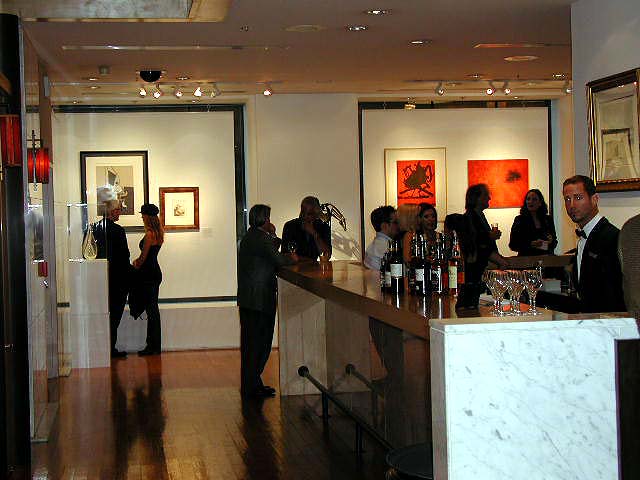 Back.

Baxter Chang Patri Fine Art, Hotel Nikko
222 Mason St.
San Francisco, CA 94102
415.397.2000