JOHN BERGGRUEN GALLERY
TIMOTHY GREENFIELD-SANDERS; XXX: 30 PORN-STAR PORTRAITS
OPENING 01.12.05
Comment: I was all set to be an adolescent wiseguy on this one, but canned that tack about 30 seconds into the show. More accurately, the tack was canned for me. Master photographer Timothy Greenfield-Sanders inspired by, of all things, the movie "Boogie Nights," sets out to photograph personalities from all sectors of the pornography industry regardless of age, fame, attributes, or other qualifications. But his intention is to do it an a decidedly non-porny way, with no carnal flourishes, with no agenda other than to portray his subjects as dignified ordinary everyday human beings. So can he?
Oh can he ever. He accomplishes his mission with a series of side-by-side portrait studies, one fully clothed, the adjacent totally nude. The subjects stare straight ahead, minimally expressive; their bodies are real life as-is with no attempts made to elaborate, embellish, or otherwise alter the truth. I mean you can stick your nose right up to each image and see every last little detail just like you do when you look in the mirror. Here we all are, folks. What do you say we try and make the best of it?
Artist/Artists: Timothy Greenfield-Sanders.
Photography.


Photography.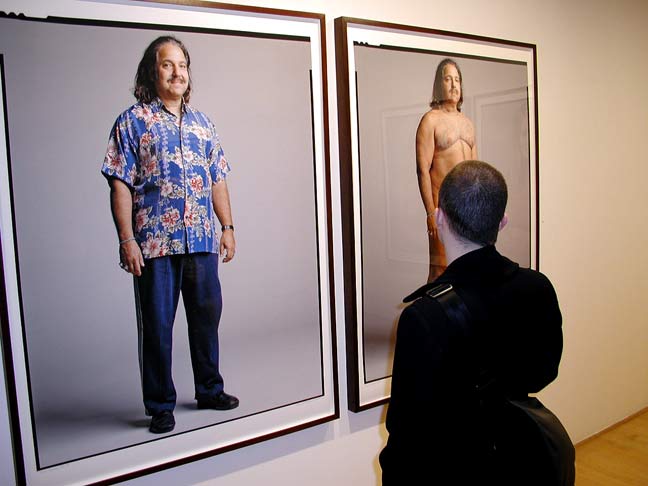 Photography.


Photography - photographer.


Photography.


Photography.


Photography.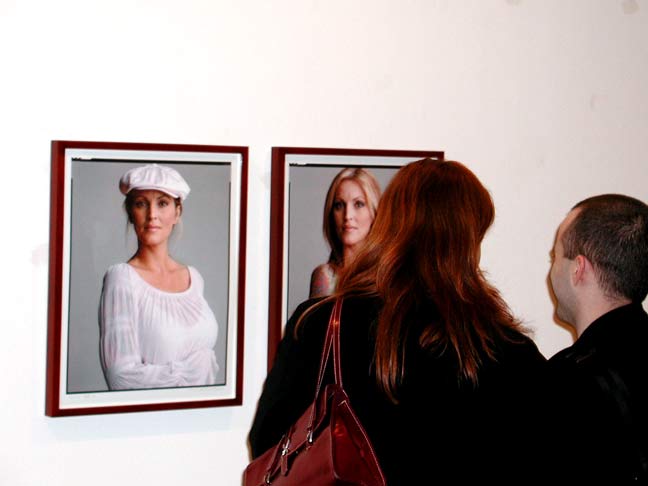 Photography.


Photography.

John Berggruen Gallery
228 Grant Avenue
San Francisco, CA 94108
415.781.4629