JOHN BERGGRUEN GALLERY
FRANK STELLA; RECENT WORK
OPENING 02.16.05
Comment: Considerable frontloading required to understand and appreciate Frank Stella's sculpture as well as his art in general. You have to know art history, particularly contemporary, particularly Stella's contribution to it and place in it, particuarly the course of his 45-year string of evolutionary artistic achievements, particularly what he did when he was young, all particularly from an intellectual perspective. Then you blend in some market analysis, Stella's record selling price at auction, $5.06 million (including commission) for a large black painting done in 1959, even though the painting transcends Stella as an icon of modern art history and precursor to minimalism (even though it sold at the height of the art bubble in 1989), even though his high auction record for a work post-1990 is $209,000 (I cribbed-- I don't know this kind of stuff off the top of my head). In any event, the million dollar auction club for living artists is extremely exclusive.
Taken purely at face value, the sculptures here are good, quite good, albeit a little rough at the extremities and at the welds, but unless you've got the aforementioned antecedents in order, the tariffs will likely floor you. The sculptures are assemblage-esque in appearance, medium to large, wall mounted (except the largest which sits on the floor), fashioned of bent scrap-like stainless steel, steel tubing (with factory lettering still on it), and carbon fiber. The most polished and engaging piece consists of deftly zig-zagged bamboo attached to carbon fiberresin forms with metal hardware like you buy at Home Depot-- and it's sold.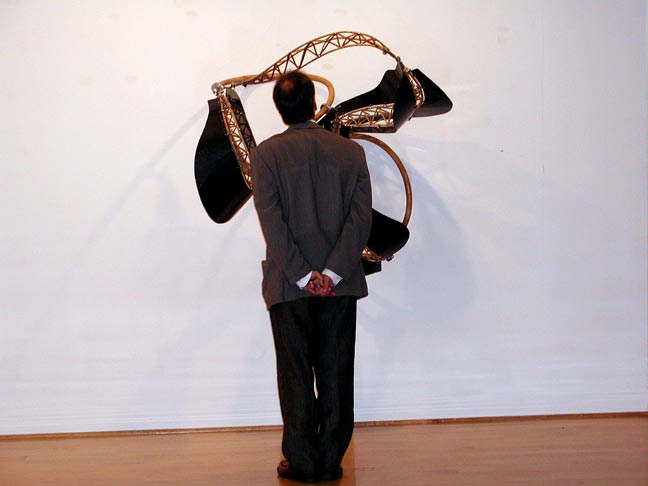 Sculpture (sold).


Sculpture.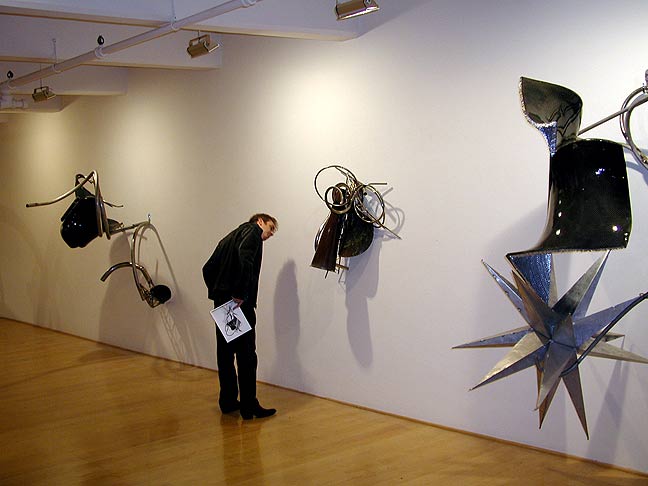 Sculpture.


Frank Stella (center).


Sculpture.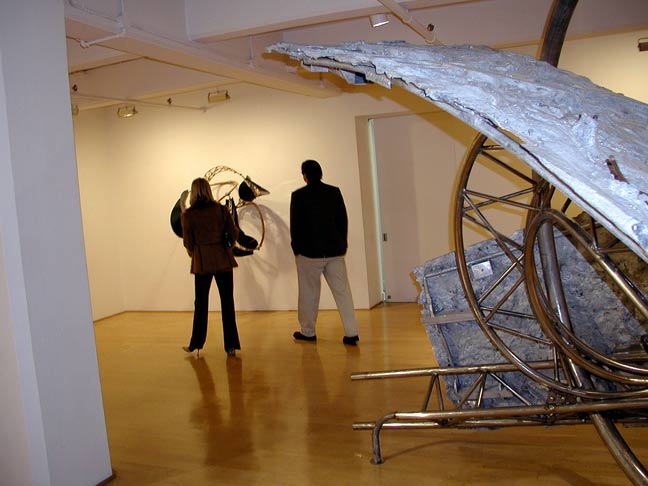 Sculpture.


Sculpture.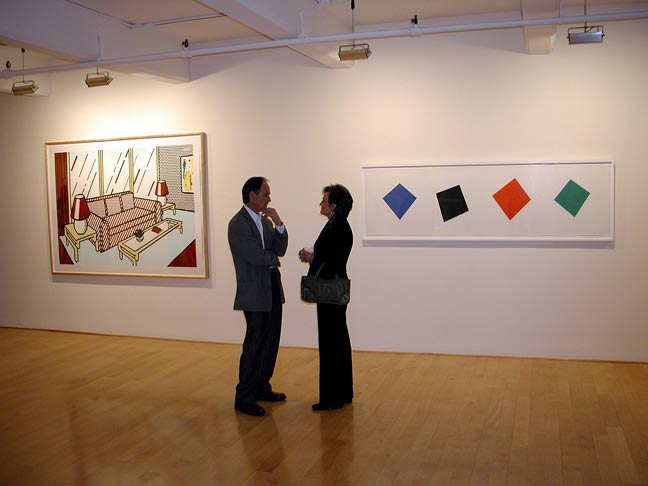 "Major" print show upstairs.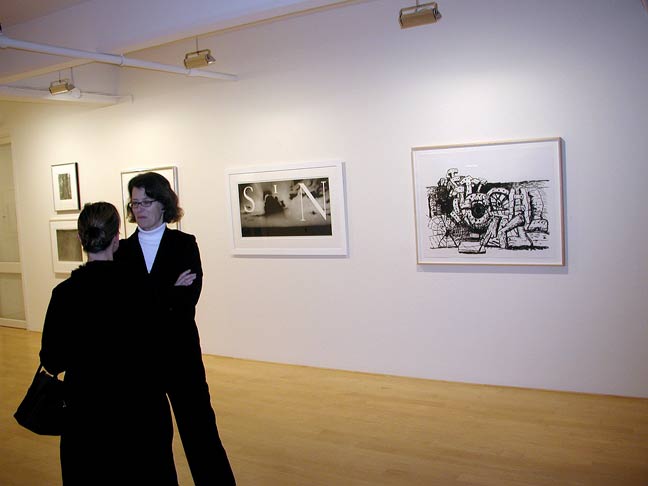 One more upstairs.

John Berggruen Gallery
228 Grant Avenue
San Francisco, CA 94108
415.781.4629