CONTEMPORARY ARTS CENTER
THE RAIN EVENT; POSTCARDS TO THE CAC
OPENING 06.25.04
Comment: An art fundraiser that works. CAC fills the walls with 1200 postcard sized (4" x 6") works of art by hundreds of artists from everywhere. None are signed, none are labeled, and they're 50 bucks each. The only way you find out who made it is to buy it-- the attendant removes the art from the wall, and the artist's name and title are revealed on the back. So people have to buy what they like; they can't buy by name because they don't know who did what, and there's no point to waiting in line for hours so they can get in first and suck up all the best stuff before anyone else has a chance. Speaking of the best stuff, about 100 of the 1200 pieces are by really good artists, so buyers have a one in twelve shot at a jackpot (better odds if they know their artists' styles). But wait-- there's more: You get live music, foods from local eateries, all the Rain vodka you can drink, and gobs of good lookin' people lookin' even gooder as the evening progresses. This is an art partier's art party. See you next year.
Artist/Artists: Way way way to numerous to mention.
Art.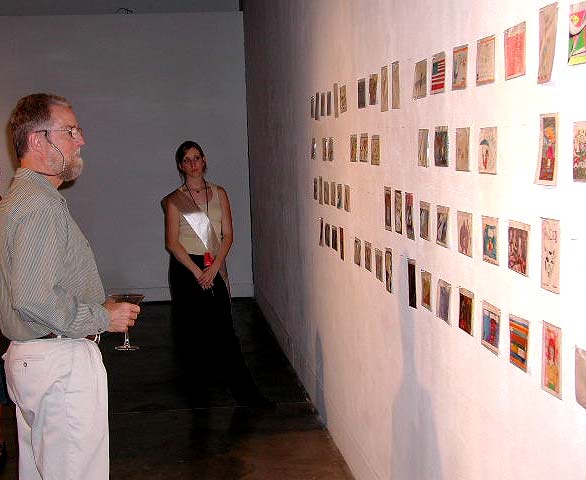 Art.


Art.


I'm sorry, but the pickle is sold.


Art.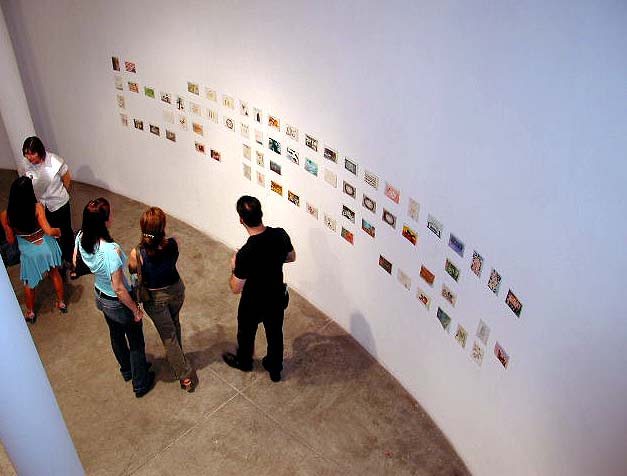 Art.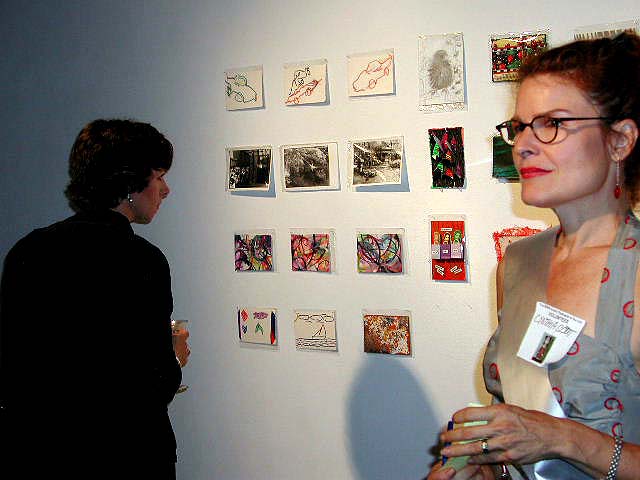 Art.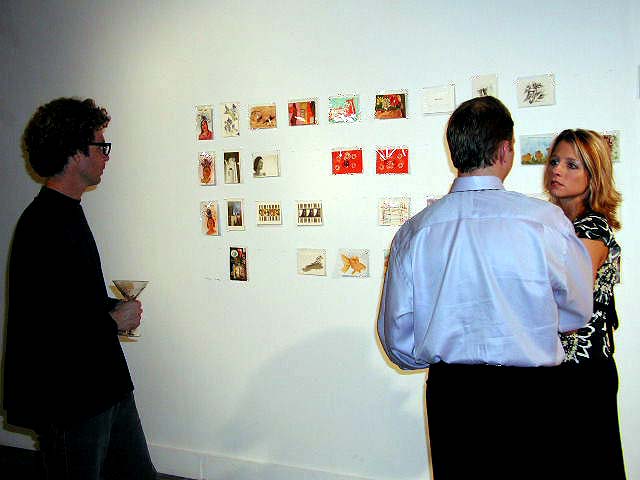 Artist.


Art.


Art.


The second floor was even more crowded.


Enter.

Contemporary Arts Center
900 Camp St.
New Orleans, LA 70130
504.528.3805