THE CANVAS GALLERY: FOLK & FANTASY II
OPENING 10.28.04
Comment: The Canvas Gallery, that bastion of bohemianism out there in the avenues, holds down the creative fort once again with a respectable array of youthful enthusiasm. An opening at The Canvas Gallery includes music, food, drink, lounging, discourse, and an easy enjoyable atmosphere where you can spend several hours, as opposed to blowing in and out in a few minutes. Meet that artful someone on the bright-light gallery side, then proceed to mellow-mood low-light sit-down side and get to know them better.
Helpful artist tip #3835b: It's OK to borrow from other artists, but be careful not to borrow so much that people who look at a lot of art can tell who you're borrowing from. All artists borrow. The trick is to take what you borrow and transform it into something that's uniquely you, to interpret the work of others in ways that it hasn't been interpreted before, to advance the artvolutionary envelope. As for you artists who get borrowed from-- be flattered, not offended. You did it first; they did it second. No matter how good theirs may be, it's still a redo of yours. Get too protective of your "copyright," especially in a litigious sense (even if you only threaten it), and you scare people away-- including potential buyers. If huge sums of money are at stake, that's different, but if it's mainly ego, forget it.
Artist/artists: Paul Hayes, Jessica Van Hulle, Birt Rodgers, Anne Faith Nicholls, Tomomi Kunishige and Justin Kaufman.
Art.


Art.


Art.


Art.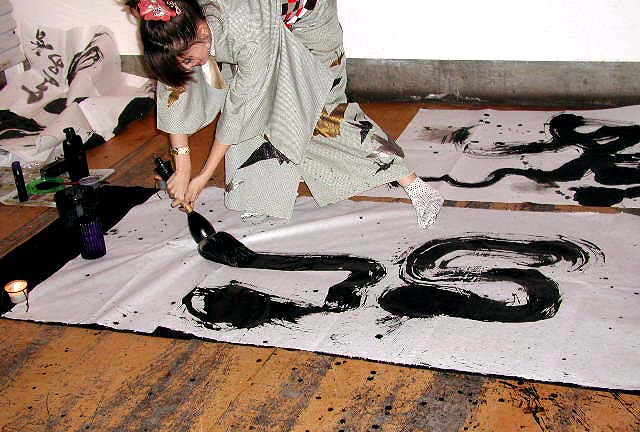 Live demonstration with a really big brush.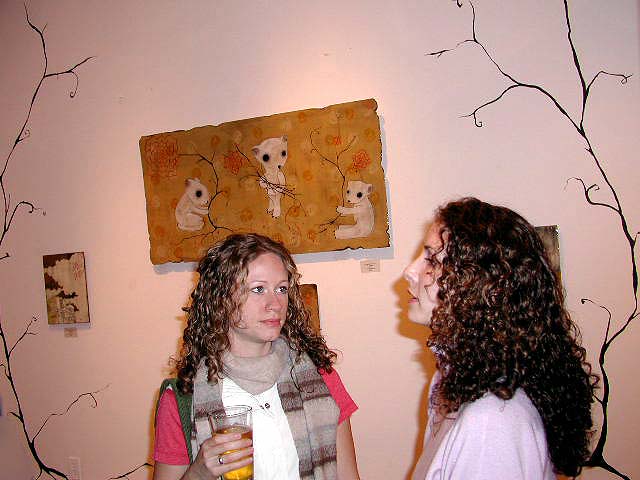 Art.


Art.


Art.


Art.

The Canvas Gallery
1200 9th Ave.
San Francisco, CA 94122
415.939.3310