CHARLES CAMPBELL GALLERY: JUDITH CLANCY DRAWINGS
OPENING 09.15.04
Comment: Judith Clancy (1933-1990) drew wherever she went, personally and professionally. Professionally, her work appeared regularly in publications like The New Yorker, Gourmet, and Architectural Digest; personally, she left behind over eighty sketchbooks. Drawings are notable, particularly personal ones, particularly sketchbooks, because of their quick, spontaneous, and intimate aspects-- they're as close as art comes to journal or diary writing. The Charles Campell show is presented on the occasion of "Observations Of The Spirit: The Sketchbooks of Judith Clancy, 1950 ­ 1990," an exhibition of over twenty of Clancy's sketchbooks, at The Legion of Honor between 9.18.04 and 1.16.05.
Artist/Artists: Judith Clancy.
Art.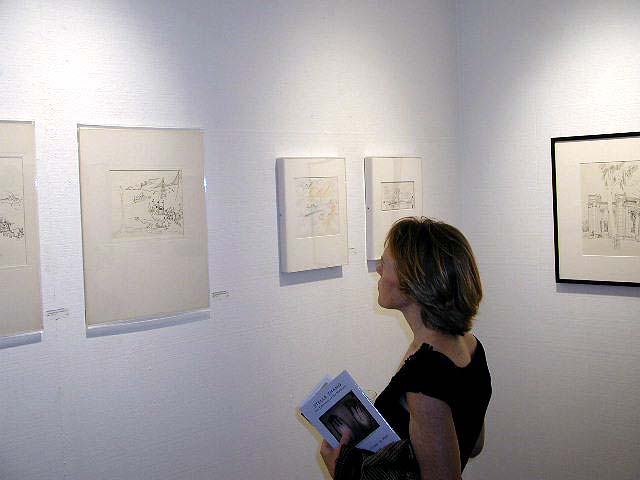 Art.


Director Steven Lopez.


Artist Dana Hooper and wall progeny in the office.


Art.


In the back.

Charles Campbell Gallery
647 Chestnut St.
San Francisco, CA 94133
415.441.8680