CALIFORNIA COLLEGE OF THE ARTS, SF CAMPUS:
BAJA TO VANCOUVER
OPENING 09.23.04
Comment: A spiffy youthful survey of current West Coast art, more tangible than what you see at SFAI, more stimulating that what you see at Academy of Art University. If I were an aspiring artist shopping for water-wings in the San Francisco Bay Area, I'd probably go with CCA. Good art is, among other things, challenging, relevant, and accessible, and CCA nicely blends the three. One mini-irk, though-- and I'm well aware of the difficulties inherent in distilling 2000 miles of art down to a handful of artists-- is that the curatorial contingent could at least throw in one or two traditional artists, magicians with their mediums, just to make clear that roots are still necessary in order for the tree to survive. Picks: Beastie Boys video trio; Northwest Coast Indian art made from running shoes; video of woman bicycling through faceless cityscapes; Grace Chung signage.
Artist/Artists: Michael Brophy, Delia Brown, Brian Calvin, Russell Crotty, Trisha Donnelly, Stan Douglas, Roman de Salvo, Sam Durant, Thomas Eggerer, Kota Ezawa, Harrell Fletcher, Evan Holloway, Chris Johanson, Miranda July, Brian Jungen, Tim Lee, Scott Livingstone, Ken Lum, Liz Magor, Matt McCormick, Roy McMakin, Mark Mumford, Shannon Oksanen, Michelle O'Marah, Marcos Ramirez ERRE, Glenn Rudolph, Steven Shearer, Catherine Sullivan, Larry Sultan, Ron Terada, Althea Thauberger, Torolab, Yvonne Venegas.
Art.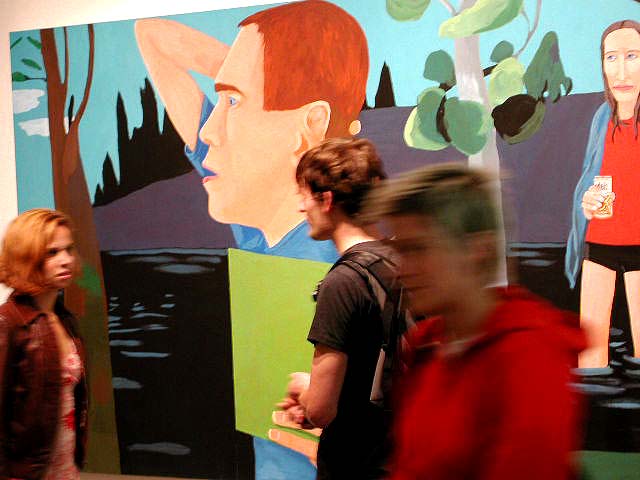 Art.


Pick.


Art.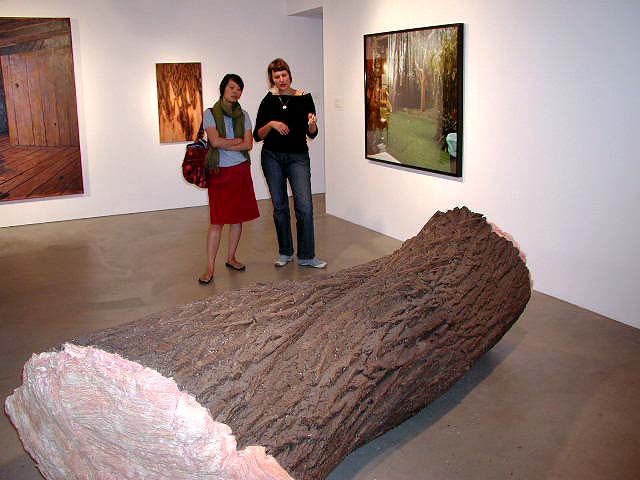 Art.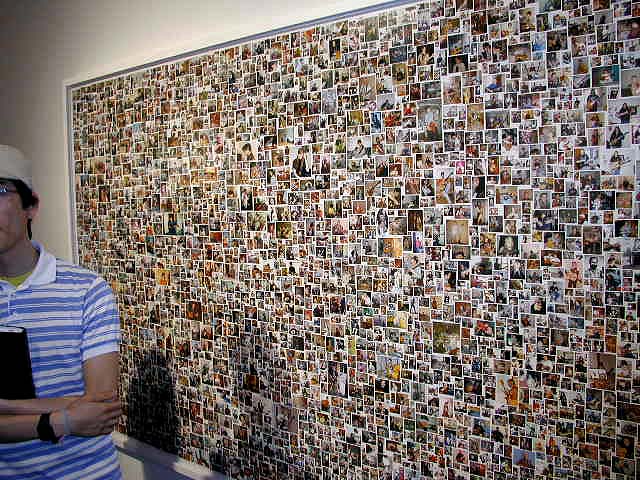 Collaged photos of people with guitars.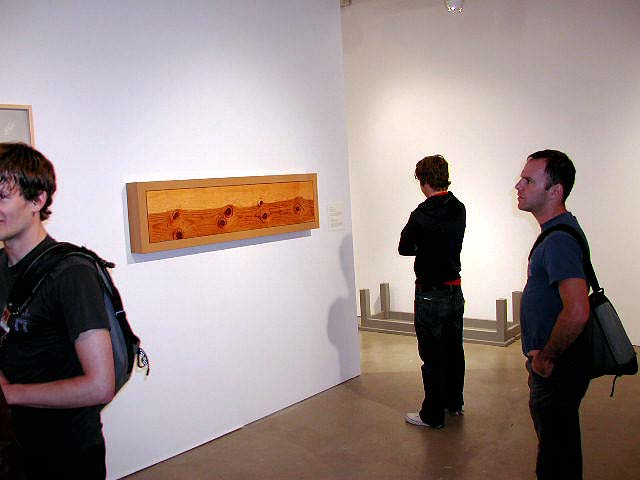 Art.


Art.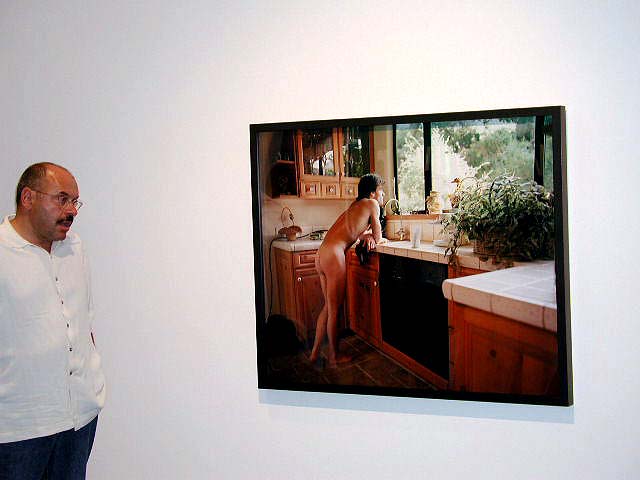 Art.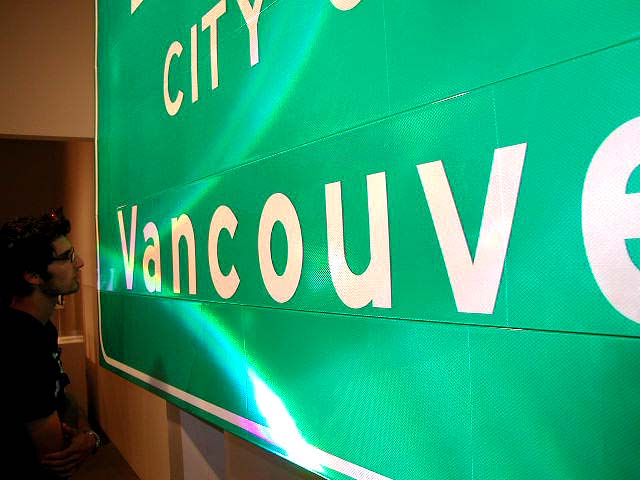 Art.

California College of the Arts, San Francisco Location
Kent and Vicki Logan Galleries
1111 Eighth St.
San Francisco, CA 94107
415.555.9210