CROWN POINT PRESS:
LAURA OWENS; NEW ETCHINGS
OPENING 09.17.04
Comment: Crown Point Press exemplifies the best of the printmaking arts-- real artists making real prints really good using traditional methods-- as opposed to the other end of the continuum, "giclee" prints run off on computer printers in "limited editions" and ascribed arbitrary inflated values, when in truth, the overwhelming majority of them are nothing more than reproductions (copies) of works of art in other mediums, not unlike the color pictures you see on the pages of your daily paper. But enough about commercialism, greed, profit motive, and making people think they're buying "art" when in truth they're buying computer prints.
Laura Owens' images are subtly colored, good sized, and exquisitely textured at the surface (for those who like to get in close). They transport viewers to strange and imaginative realities, although a peacock's eye in one image briefly rankled my department of harmony. Or maybe I don't like big birds staring at me. Anyway, I got to use my trusty and comprehensive How to Identify Prints to get the skinny on spit bite etchings.
Artist/Artists: Laura Owens; also, Mary Heilmann, Peter Doig.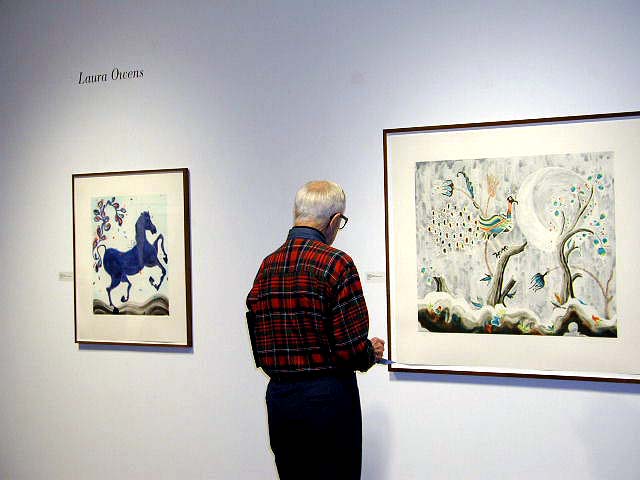 Art.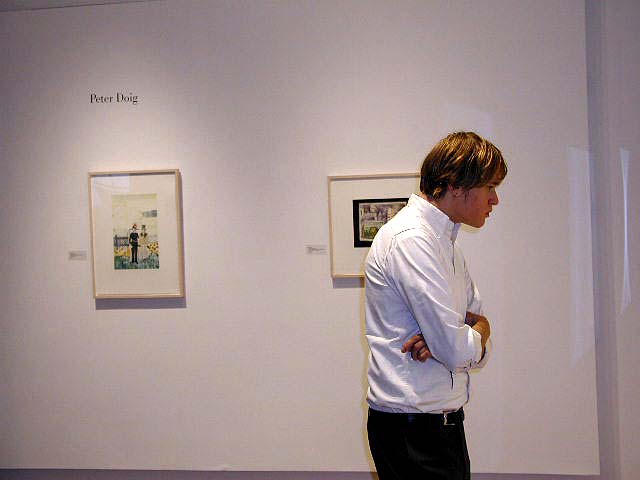 Art.


Art.


Artscape.


Art.

Crown Point Press
20 Hawthorne Street.
San Francisco, CA 94105
415.974.6273