EMERYVILLE ART AND ARTISTS
18TH ANNUAL EMERYVILLE ART EXHIBITION
OPENING 10.01.04
Comment: Emeryville is home to quite a few artists, nearly 100 of whom are participating in this year's show at the exhibition hall in the Bay Street shopping complex. Large space, well attended, upbeat atmosphere, juried show, plenty of room to move, good variety; a bit uneven in terms of quality, but the focus is more on the Emeryville artist community as a whole than it is on trotting out the absolute best art to the exclusion of all else.
Now class-- let's pay attention-- especially you two in the back. We're going to have a quick art history lesson. Much of Emeryville had become run down and full of vacant warehouses by the late 1960's and early 1970's when the first artists moved in. Soon, plenty of artists had migrated to Emeryville-- still long before the city had anywhere near the amount of retail, corporate, and upscale residential activity that it has today. These artists began to revitalize and improve the neighborhoods, then their friends started moving in, then little businesses moved in, then gentrification started. Then big money, big developers, and big businesses moved in. And now we can all see Emeryville from the freeway (and its stepchild, IKEA). Isn't that marvelous?
As often happens, artists are the first to recognize the appeal of forgotten treasures like Emeryville. And that's one more thing artists are good for-- rediscovering and improving neglected neighborhoods when nobody else cares. They do this over and over again, everywhere, all the time. When improvements are complete, and many of the artists who started the whole process in the first place have to leave because they can no longer afford to live there, they find new neglected places to live in and fix up, just like they fixed up Emeryville.
The sad part of the story is that many of the businesses and professional people who now call Emeryville home have no idea who came before them, how Emeryville got to be so desirable, and who paved the way for them to have all the options and conveniences and pleasures that they so effortlessly enjoy. The happy part of the story is that several Emeryville warehouses and more than a handful of residences are still owned by artists, so not everybody had to leave, and Emeryville's visual arts culture survives.
Artists: Visit Emeryville Celebration of the Arts, Inc. for details.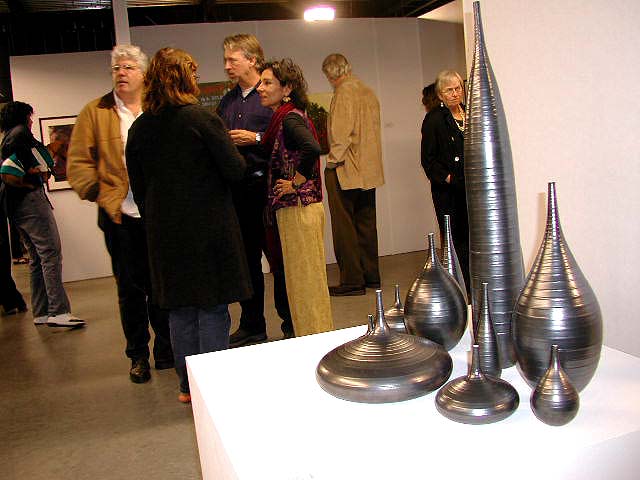 Art.


Art.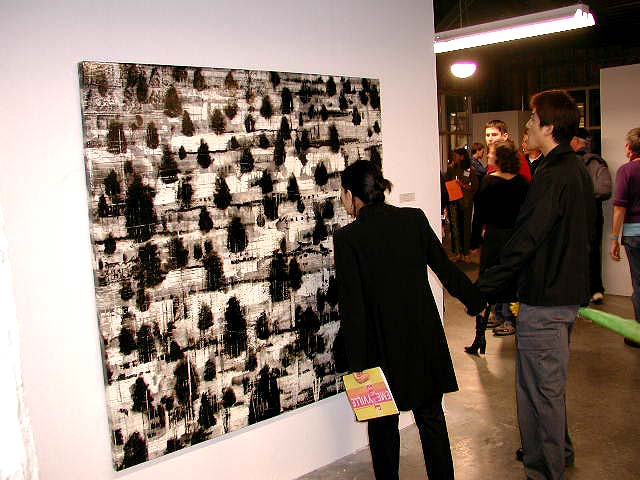 Pick.


Artist - art or is it art - artist?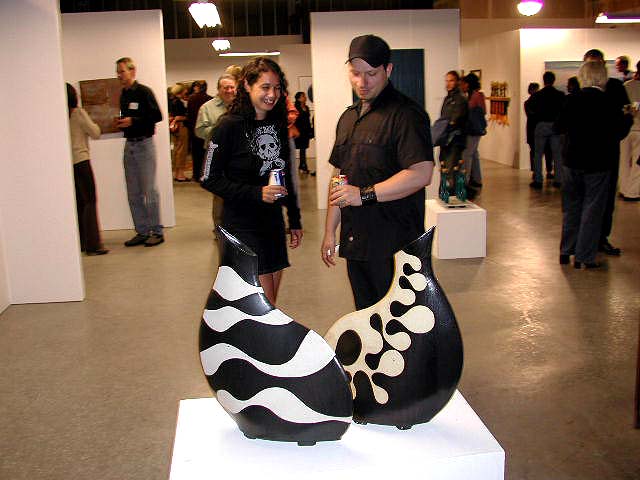 Art.


Art.


Art.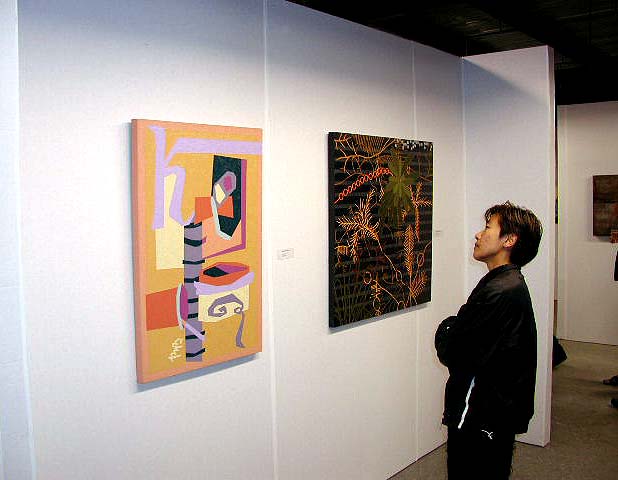 Art.


Art.


Turnout.

Emeryville Celebration of the Arts, Inc.
P.O. Box 8126
Emeryville, CA 94662
510.652.6122