SAN FRANCISCO GALLERY OPENINGS
FIRST FRIDAY; 04.08.05
Bucheon Gallery: Recent Work by Rebecca Bird and Thad Simerly.
Comment: Rebecca Bird paints strangely arranged combinations of creatures and objects, mainly floating against plain white backgrounds. They're a little rough around the edges for my tastes. Thad Simerly creates large clean repetitive highly detailed gouache and ink meta-doodles, and also sculpts with weird materials like flexible plastic water bottle straws.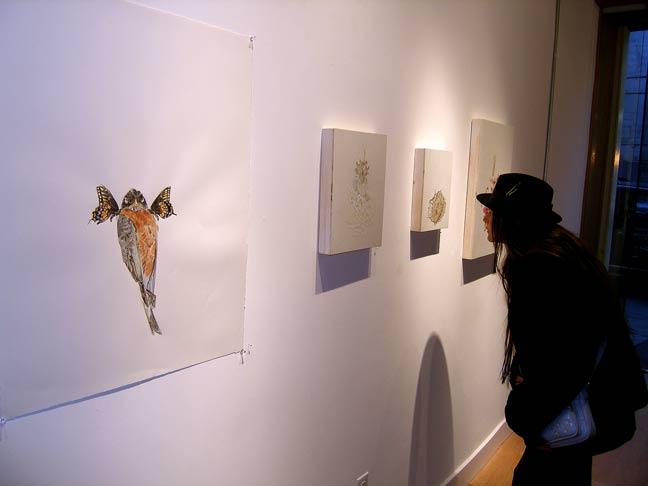 Art (Rebecca Bird).


Art (Thad Simerly).


Plastic drinking straw sculpture (Thad Simerly).


Art (Rebecca Bird).


Art (Thad Simerly).


Art (Thad Simerly).


***
Mission 17 Gallery: Tracey Snelling; South Side - Sculpture, Drawings, Video.
Comment: Tracey Snelling explores the ramshackle dilapidated low-rent life with a group of atmospheric scale models including a mini-mart, a revival tent, and tenements with clothes lines. Then she layers on photographs, video, audio, and a beat up old sign in the center of the gallery to complete the effect. Cohesive and nicely done. One of the better shows I've seen at Mission 17.
Art.


Revival tent with soundtrack.


Art.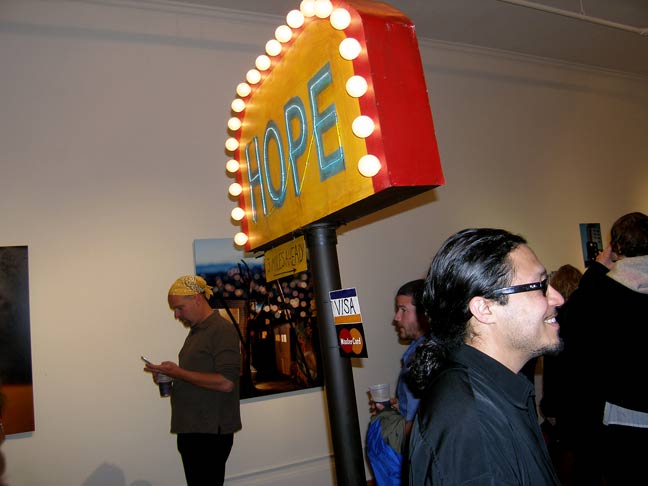 Art.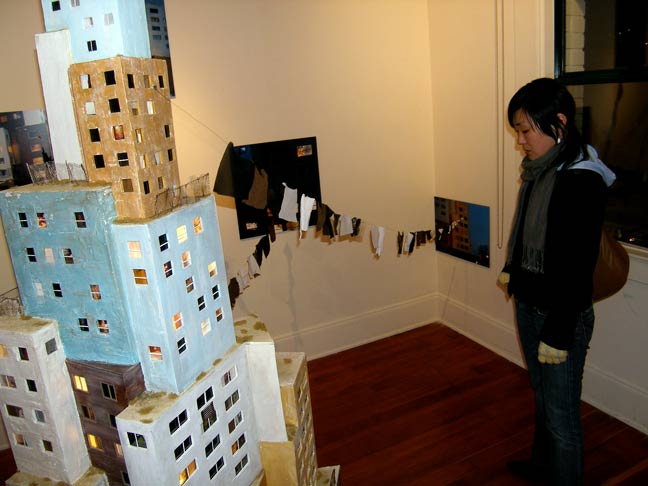 Art.


***
Super 7 Gallery: James Jean.
Comment: Polished professional illustration by Los Angeles artist James Jean, shown here in conjunction with the Alternative Press Expo (APE SF) going on down at The Concourse.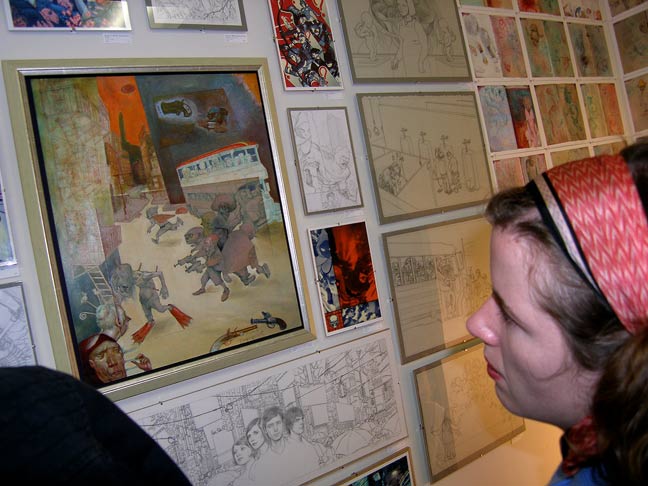 Art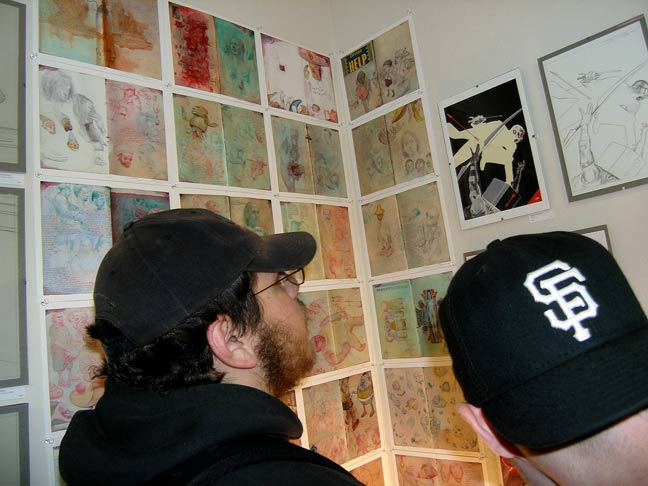 Art.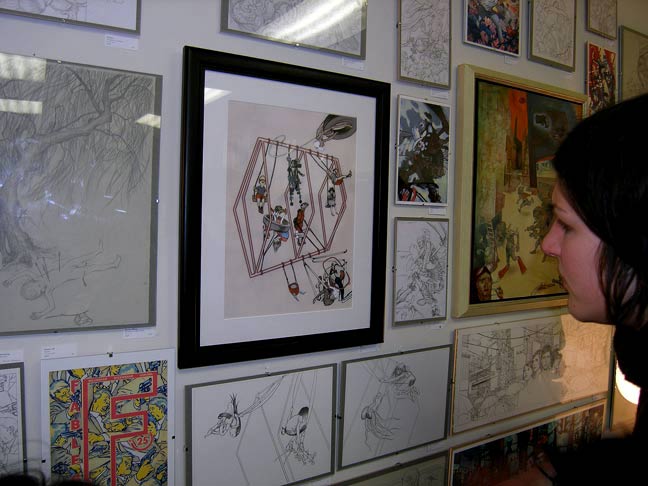 Art.


***
OnSix Gallery: Love & Destruction.
Artists: Chummy Alexanian, Brady Baltezore, Austin Barber, Jenny Carden, Simon Cheifins, Freddy Corbin, David V. D'Andrea, Lisa Deverter, Hector Fong, Claudine Gossett, Jake Hout, Paula Kieth, Tim Lehi, Jasmine Lim, Chris Lindig, Dr. Lockra, Lurissa Martin, Jason McAfee, Shawna McAfee, Ms. Mikki, Theo Mindell, Randy Mordecai, Mike Murnane, Jeff Rassier, Moses Saarni, Paul Schiek, Sham, Derrick Snodgrass, Scott Sylvia, Derek Thompson, Jesse Tuesday, Joe Vegas, Casey Watson, Jeff Whitehead, Katy Zaugg.
Comment: Group show curated by Freddie Corbin of Temple Tattoo featuring a fair amount of tattoo-themed art, but plenty of other art too. I was told the next day that the naked mud-throwing musicians appeared after I left-- which is my favorite time for naked mud-throwing musicians to appear. Art was selling. Prices $35-$1200.
Art.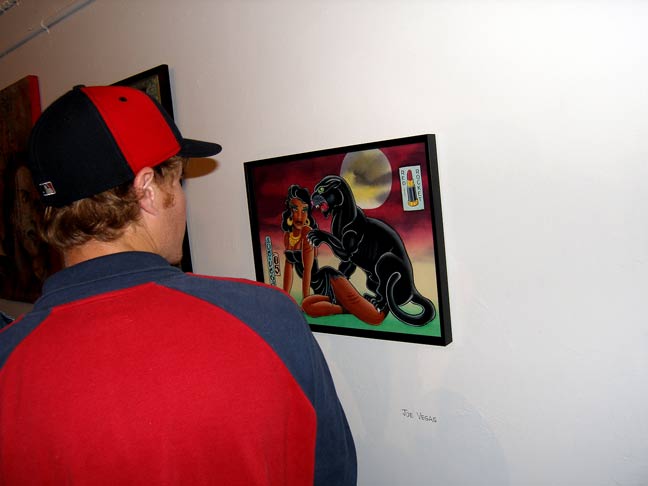 Art.


Curator Freddie Corbin - art.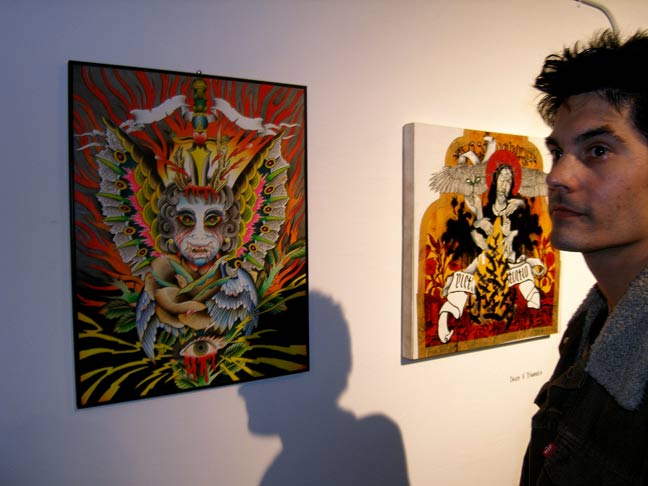 Art.


Art.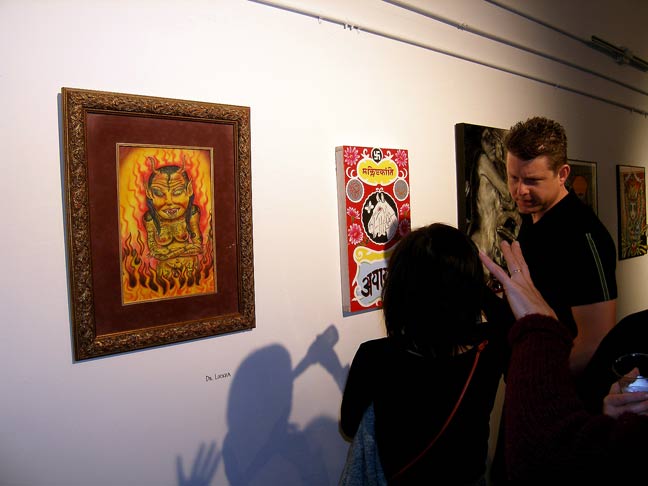 Art.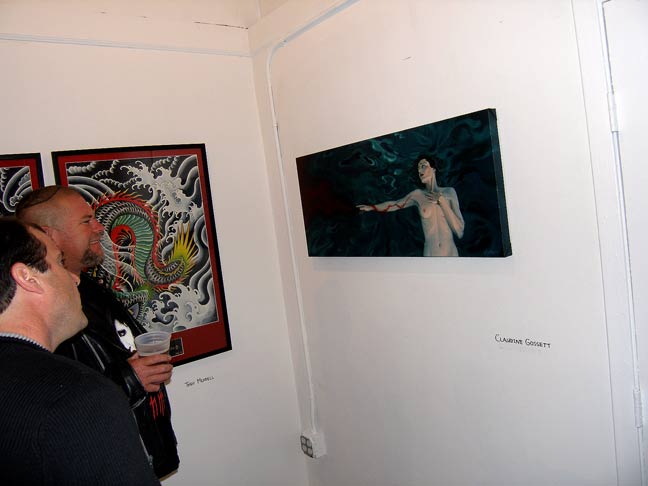 Art.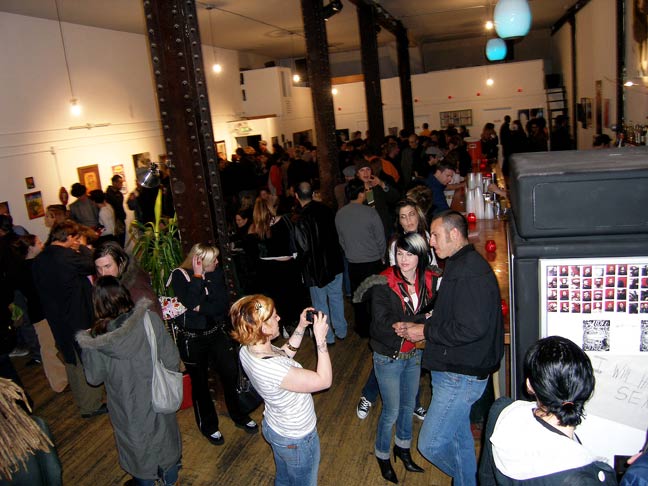 Before mud.


***
Addendum:
Recent works by Blue Studio artists at Michelle O'Connor Gallery.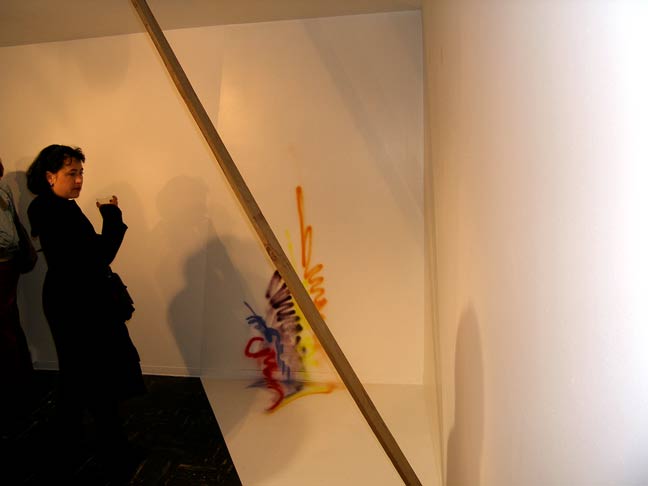 A River of If's by Sarah Cain at Queen's Nails Annex


Queen's Nails Annex frontage.