SAN FRANCISCO ART GALLERIES OPENINGS
FIRST THURSDAY; 02.01.07
REPORTED BY CAROLINE ANDREOLLE
John Berggruen Gallery: Linda Ridgway - Between.
Comment: Interestingly enough, Linda was educated as a printmaker. She experiments with textures and materials ­ so skillfully that it's hard to decipher the bronze behind these thread-like shapes. The textile aspect of the sculptures continues in the photographs, and even though the pieces were designed at very different times, the thread seems to be itself the thread of the exhibition, as the link from one piece to the other. The pieces, dipped in wax, have the texture of fabric, and their 3 dimensionality makes the viewer want to touch them. From afar, they have the subtlety and feel of embroidery, the finesse of meticulous craft. From close up, they become intriguing, and the guesswork begins: what are they made of? As a curious viewer furtively leaves the room, one of the pieces seemingly flutters away from the wall, and you have to admire the aerial transformation Linda Ridway made so easy on the eye.
Art.


Linda Ridgway - art.


Art.


Art.


***
Meyerovich Gallery: Grisha Bruskin ­ Mythology and Mysticism.
Comment: Generously shaped figures, a very diverse array of media-- sculptures, pictures, ceramic plate... A fascinating convergence of genres, some reminding me of recent Spanish sculptures, some of orthodox icons. The figures tell a story, a symbolic story of relationships, of support, of the sometimes traumatic situations which bring complete strangers together to a level of intimacy, and of incompleteness. A must see.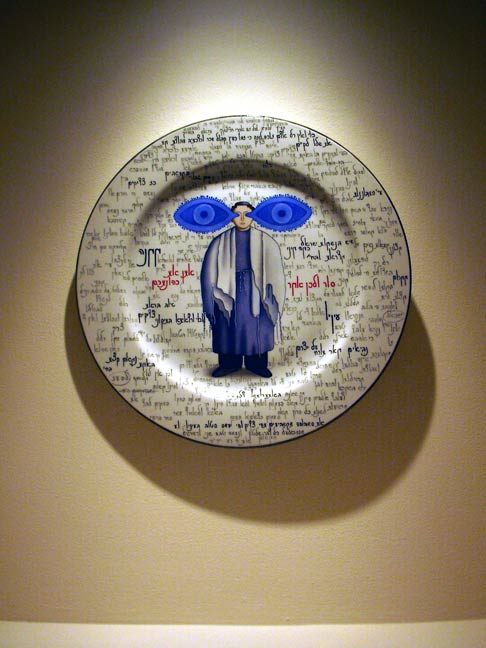 Art.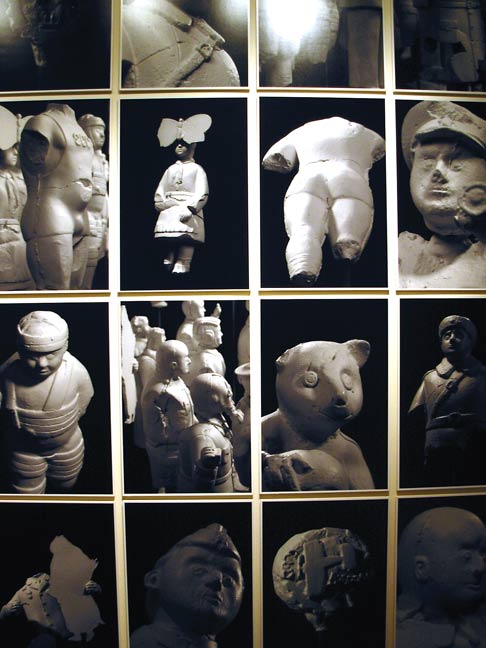 Art.


Art.


***
Newmark Gallery: Pierre Merkl III.
Comment: Faces, expressions which have the exaggerated lines of caricatures, almost clownesque at times. I can almost see Diderot's Study for the Actor being depicted here! In each painting, the situations leave you in the space in between, in that pause in the conversation, in that timeless space after the question mark...
Art.


Art.


***
Hespe Gallery: Kevin Moore - Album.
Comment: A full pallet of aesthetics and points of view, making you that crowd, that witness. The paintings really transport you to that scene; they don't invite you to participate; they make you participate, and as you want to take a step back, take some distance, you have to realize how close these objects, these situations are to the modern, Western way of life. A very interesting commentary on our times' plastics and relationships, where the animated toy "wants" to be more inviting than the crowd you are sharing your space with. Like it.
Art.


Art.


***
Takada Gallery: Stella Ling - Site Memory.
Very earthy, organic, multi-layered sculpture, very sensual in its shapes. The memories of the organic objects retain their malleable appearance post-sculptural transformation; the shapes are ethereal, have the soft quality of clouds at times, formed from combinations of earthly and ironic inspirations. A remarkable use of organic materials, very inspiring (I love that some are colored with black tea).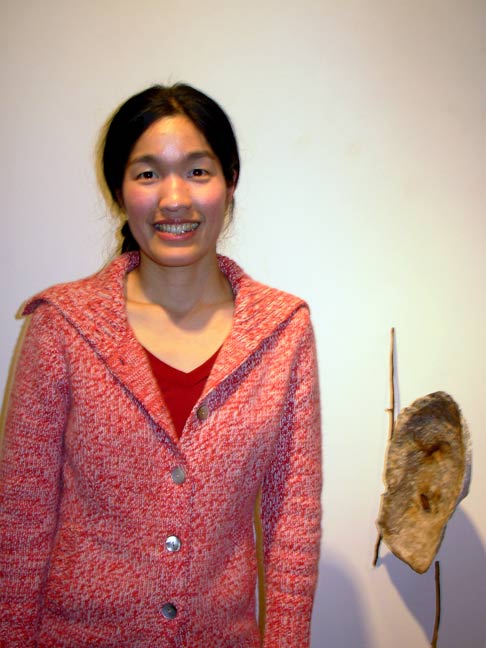 Stella Ling - art.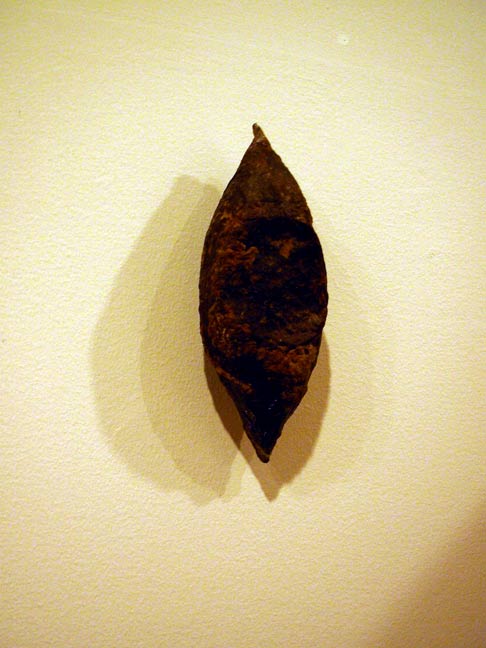 Art.


***
Stephen Wirtz Gallery: Todd Hido - Between the Two; Michael Kenna - Japan.
A collection of impressions, marked with sorrow, nostalgia and dark lighting. The juxtaposition of barren, industrial landscapes and nudes takes you back to age-old metaphor on the female body, and the bodies pile up like tasteless buildings, leading you to an empty place. Extravagantly, one could parallel the works to deconstruction, and in a way, to Atwood's famous "we live in blank white spaces."
Go check out the back of the Wirtz gallery for Michael Kenna, Japan. It's a great showcase of Japanese symbols-- roots, trees representing past heritage and future developments, a barrier, taking the very step towards the eternal. Very peaceful, aerial. Like it.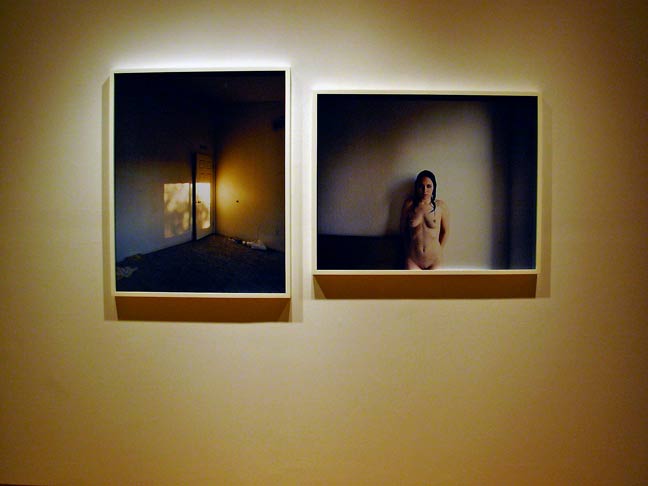 Photography (Todd Hido).


Photographs (Michael Kenna).


***
Gregory Lind Gallery: The Unknown Quantity.
Artists: Reed Anderson, Franklin Evans, Chris Duncan, Christian Maychack, Mat O'Brien, Mel Prest, Sarah Walker, Will Yackulic.
Comment: A diversity of interpretations of mathematical abstractions, theories enacted, and attempts at reaching art via conceptual mathematics by way of geometrical lines, shapes, and colors. Colorful, barely missing a manifesto to explain/justify media/form choices.
Art (Will Yackulik).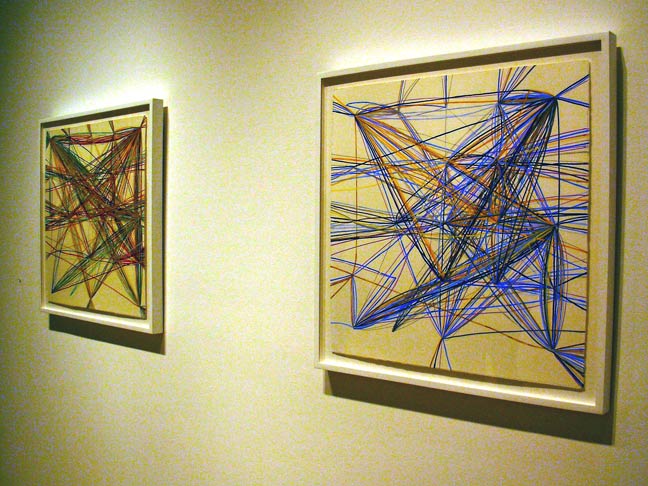 Art.


***
Heather Marx Gallery: Paul Mullins - Is Heaven Any Sweeter.
Well, this is a lively set of paintings, and as you can see from this particular detail, the oiliness of oils gives a great texture to the fish.


***
Togonon Gallery: Small Ambitions - A Perspective.
Artists: Tom Burns, Steve Baibak, Sarah Lou Farrow, Hiroyo Kaneko, Katherine Love, Chris Rush, Flora Goldberg, Fah Lee Warren.
Comment: Very diverse collection of aesthetics. Here reviewed-- Tom Burns's oils on canvas. Layering of colors to represent an abstract landscape ­ you think it's old? Definitely not. This revisiting of classics gives its own impression, and even though the colors remind you of turn of the 20th century art, the technique, the plastics, are definitely marks of our times. Like it.
Art (Tom Burns).


Art (Flora Goldberg).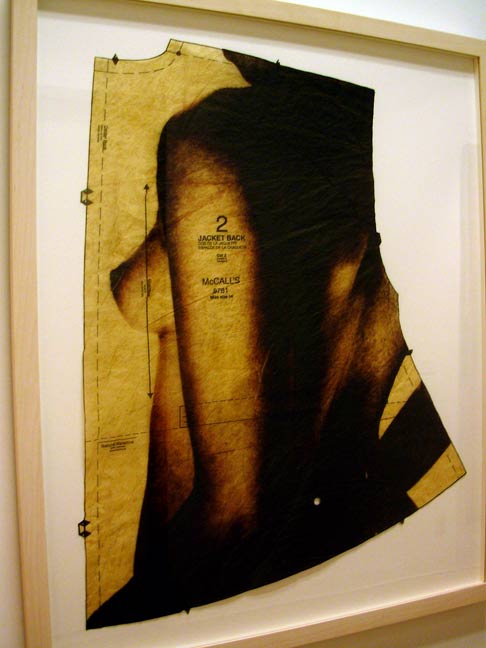 Art.


***
111 Minna Gallery: Micah Le Brun - Free at Last.
Comment: Micah Le Brun plays with spatial metaphors, inviting you to go to the left for works of his past, and moving on forward to the "right" room for works that show "where he is now and what direction he is going." The common thread? Humor, which undoubtedly is the transition for the artist as well as for the viewer.
The room on the left shows variations of pastels, underground layers, earthy tones. Leave the past behind, and you will find a brighter future, with a combination of inspirations from Braque and anime (a combination I never thought I'd find so pleasing). The oranges and blacks welcome you to this new dimension, and the sculptural shapes invite you to take a new look at influences ranging from cubism, to American comics, to Japanese mangas. Like it.
Past art.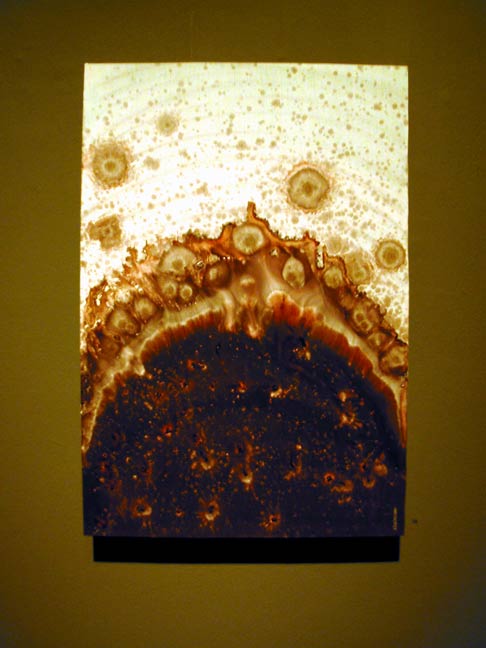 Past art.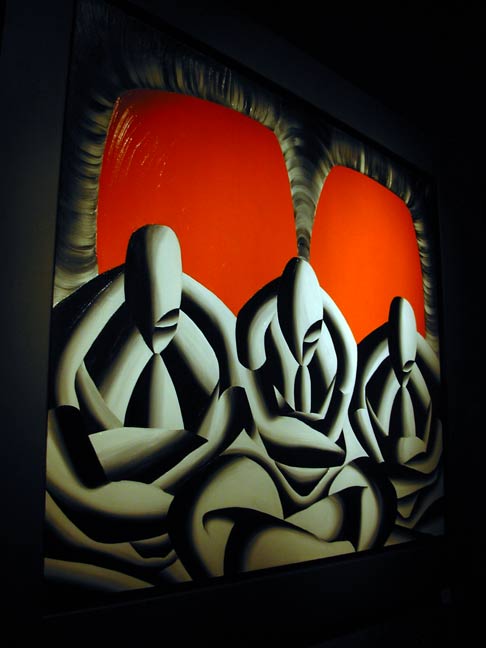 Future art.


Future art.


***