SAN FRANCISCO ART GALLERIES OPENINGS
FIRST THURSDAY 10.05.06
REPORTED BY KATHRYN WARD
Lisa Dent Gallery: Robin Ward.
Comment: The exhibition consists of a nice combination of visual and written work by the artist. Some of the written work is scientific and factual and other work seems to be fictional. For me, the exhibition begins with The Deluge which is a written piece that refers to the various accounts of "great floods" throughout cultures, over the years, which then brings us back around to thinking about the catastrophic events happening presently. This written piece is positioned next to "Byzantine Wave Formation" and this painting seems to be illustrating various species spinning around in the waters of a flood. Then, as I move around the show I see some depictions of animals of different species having sex.
So, the next day I am on a plane contemplating what I saw and start to think of things like destruction and regeneration. The show brings up interesting questions for me to think about such as the following-- "What will life look like after the polar ice caps melt? Is science really able to save us this time? Is it possible for animals of different species to have sex and create new life?" Hmmmmmmm. Al Gore, what do you think?
PS: I want to give the artist props for her sense of humor that infuses this work, i.e. humorous stuff.
"Byzantine Wave Formation."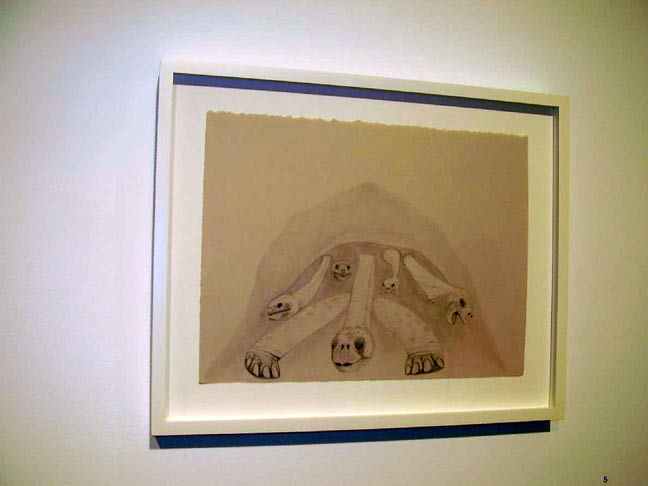 "Lonesome George and His Clones." Lonesome George may be
the last Galapagos Giant Turtle on Pinta Island.


"Beast Love."


"Beast Love."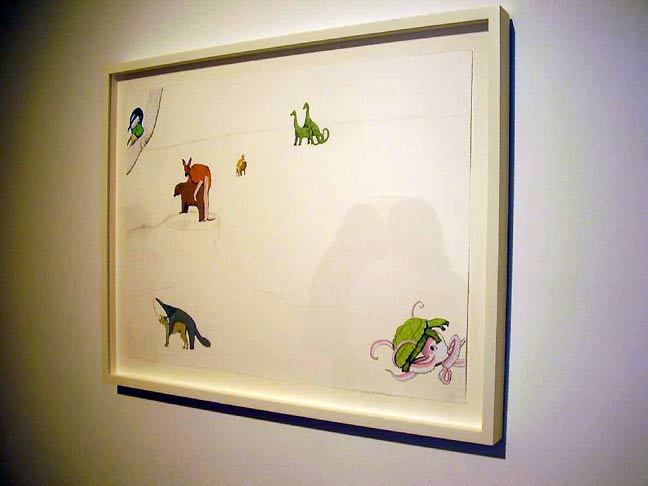 "Bad Dog, No No."


Turnout.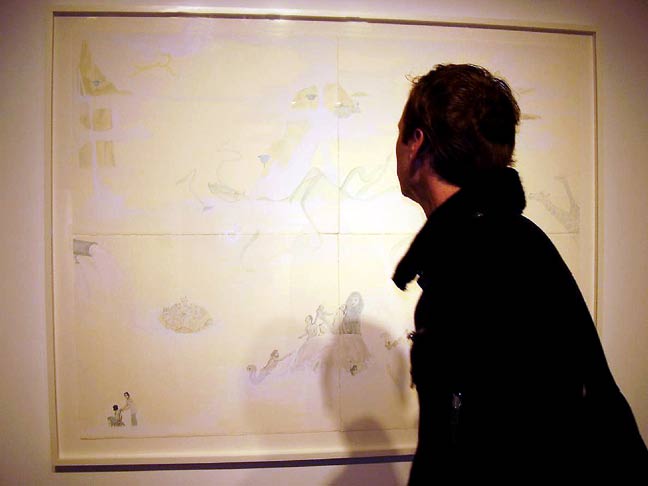 "The Walls Have No Sides."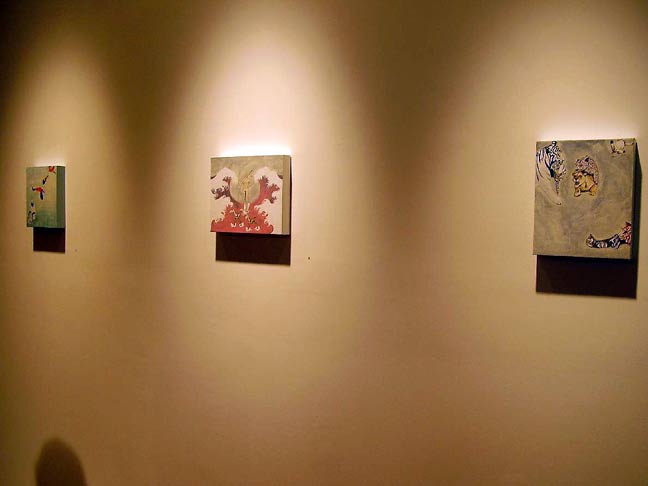 Art.


"Diluvial Mover."


"Anthropogenesis Anteaters."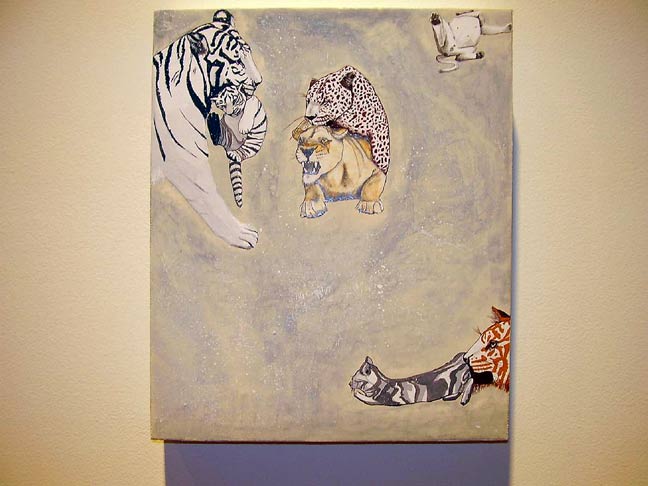 "Great Cats Gone Wild."


"Supplication of the Babies."


"Supplication of the Babies."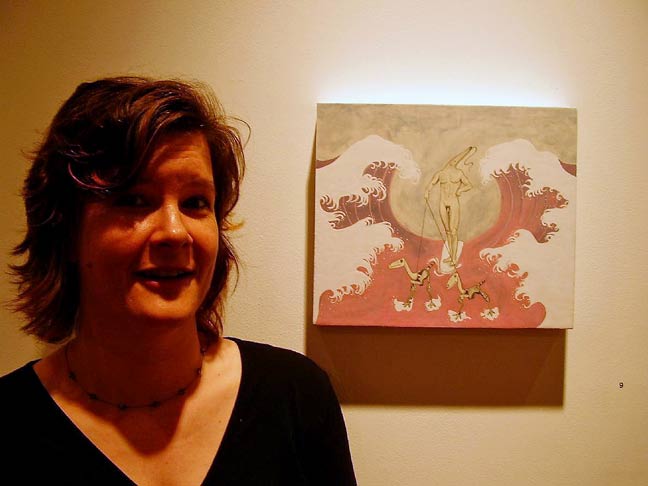 Robin Ward with her painting "Anthropogenesis Anteaters."


***
First Thursday; September 7, 2006