THE GALLERY AT INTERSECTION
LIFE CYCLE ANALYSIS
OPENING 02.23.05
Artists: NoMe Edonna, Ricardo Richey, Andrew Schoultz (members of the Gestalt Collective).
Comment: The announcement says the installation is about waste, consumerism, recycling, materialism, problems, solutions, possibilities, and how various cultures deal with these issues. Artists NoMe Edonna, Ricardo Richey, and Andrew Schoultz frame it nicely, and avoid calling a hog a hog. We all know Americans are addicted to consumption-- profligate, obsessed with possessions, hocked to the gills, and basing self-worth on the sizes of their thing piles. But why belabor the point (like I do)?
Instead, the artists go creatively educational with some of the more effective, easy-to-understand, suitable for children, idealistic, selfless issue art I've enjoyed in a while. The installation succeeds in making us think, if only for a moment, to maybe ease up a bit on distending our girths at the expense of our neighbors, our children, our future. If you don't need it, let it go. We can't keep on living like this without leaving a really big mess for someone else to clean up. And remember-- the ultimate act of recycling is not to buy it in the first place.
For you collectors with a little imagination and insight, there's oodles of fun atypical acquisitions to be had once this show comes down, the sculptural pieces in particular. I'm already envious of the lucky owner-to-be of the print-ad toilet paper roll and dispenser. Better yet, perhaps one of our local institutions might see fit to preserve and reinstall the entire show for an encore run, perhaps even semi-permanently. How about you, ChevronTexaco? You care about the environment-- I see those commercials on TV where you relocate little baby ducks in Alaska. I'm sure you've got a corporate lobby or two that could use a little didactic visual enhancement.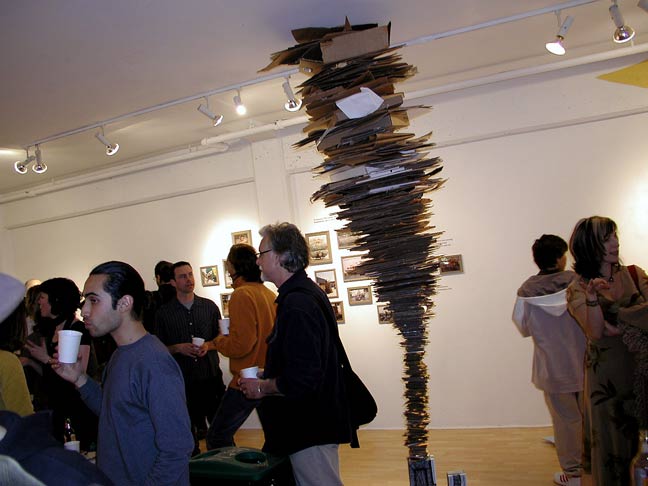 Piles.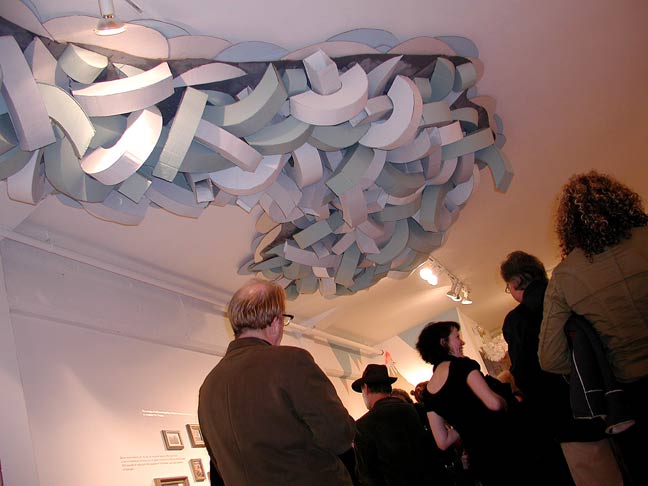 Emissions.


Trash tsunami.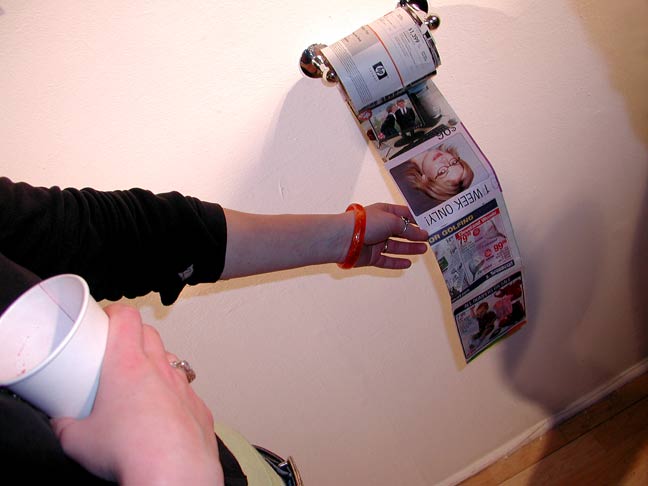 Buy 'n' wipe.


Burden.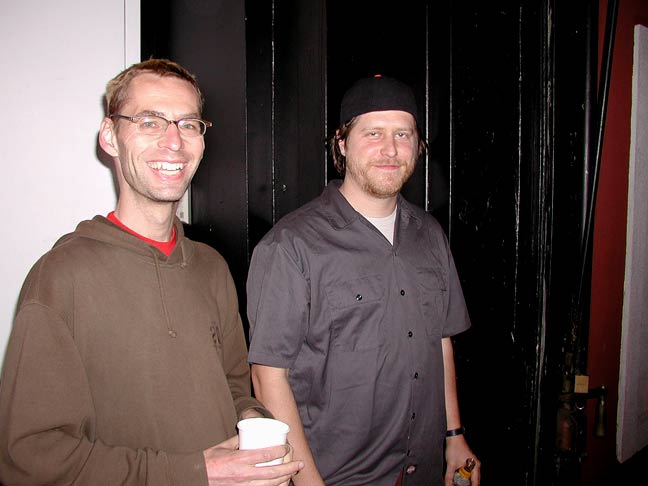 Andrew Schoultz (center).


NoMe Edonna.


Ricardo Richey (right).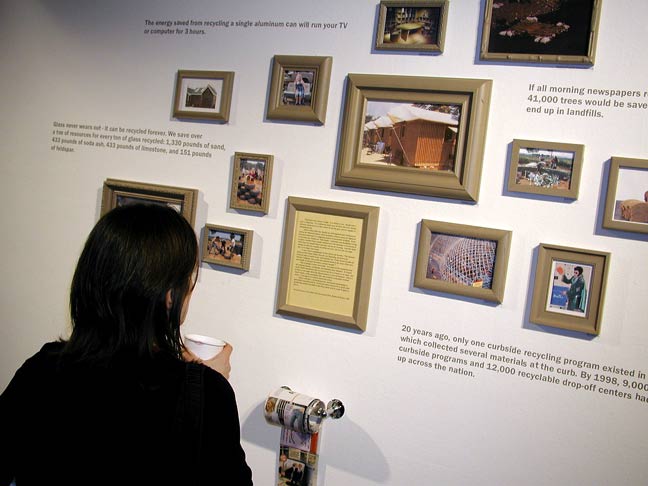 Education.


Product.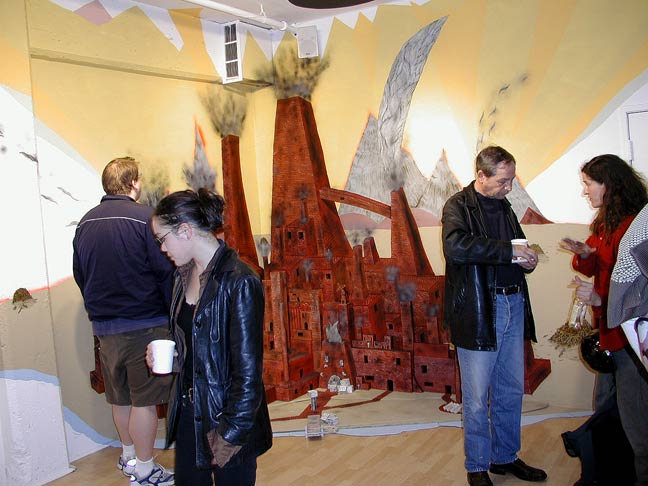 Byproduct.


More product


Bye.

Intersection for the Arts
446 Valencia St.
San Francisco, CA 94103
415.626.2787