ARTworkSF: THE 2ND ANNUAL CAFE SHOW
CLOSING 08.20.04
Comment: SOMARTS Cultural Center is filled to the brim with over 300 works of art by visual artists represented by ARTworkSF. The show is a fundraiser for SOMARTS which has endured a number of financial cutbacks in recent years, and is now in danger of closing altogether. Half the proceeds of all art sold will be donated to SOMARTS. Support ARTworkSF and SOMARTS-- two entities that put art first, and everything else can wait. ARTworkSF represents well over 100 local artists, maintains working relationships with dozens of local performers, and is responsible for showing countless thousands of works of art at hundreds and hundreds of venues throughout San Francisco over the past fifteen years.
Artist/Artists: John Abrahamson, James Albert, Janet Allinger, Beth Alvey, Sue Averell, Michael Ball, Dominique Bayart, Blazin, Eric Bohr, Add Bonn, Louis Bording, Jennie Braman, Stevenski Brewster, Mark Campbell, Bonnie Cardell, Sherri Cavan, Molanda Chiang, Christine Cianci, Lana Citowsky, Jeff Codori, Sam Coniglio, Dan Cope, Mary Lou DuAuray, Brian Davis, Johnny Davis, Joe Decker, Paul Decker, Joelle De Lame, Linda Dever, Ben Dominguez, Victoria Andrea Doria, Monica Dulberg, Jamie Erfurdt, Shanon Essex, Dianne Estrin, Jack Freeman, Lynn Friedman, Jennifer Garris, Fima Gelman, Paula Glaser, Annekarin Glass, Nina Goldfeather, Brett Goodroad, Tama Greenberg, Jane Grimm, Heather Hanan, David Hamill, David Harriman, Cyndee Holman, Diana Holland, Tara Hutton, Aisjah Hopkins, Maura Kendrick, Lindsay Kenny, Eleanor Kent, Anne Korosi, Dimitri Kourouniotis, Susan Latham, Claude Laurent, Andres Leroux, Matthew Levin, Lois Llewellyn, Rob Lowrey, Lenea Maibaum, Maggie Malloy, William Mayfield, Linda McCabe, Rhys McClure, Bruce Meisner, Britt Michaelian, Judith Miller, Roberto Montoya-Mejia, Malcom Nicoll, Torrey Nommesen, Andra Norris, Rob Nye, Bernadette and Ron Olson, Gianfranco Paolozzi, Les Phillips, David Peacock, Frank Pietronigro, Cherie Pinsky, Pat Preble, Matthew Purdon, Janice Richter, Marie Robertson, Heather Robinson, Phyllis Rockne, John Rothermel, Sheila Ryan, Anthony Sbragia, Shawna Scarpitti, Donna Schaffer, Perry Scholnick, Tom Schwabenlander, Pauline Crowther Scott, Morrisa Sherman, Micah Shull, Ann Simms, Rachel Simone, Nicolas Smith, Peggy Snider, Joe Sobiesiak, Karen Stachel, Mike Stahlbrodt, Marius Starkey, Richard St. Cyr, Myong Stebbins, David Steinhardt, Rachel Davis-Strell, Grant Sun, Mary Telling, Elizabeth Tocher, Elaine Toland, Scott Tracy, Christiane Tsouo-Harvey, David Verba, Jean Tripier Vidovic, Dennis Vigren, Eric Volpe, Stephen Wanat, James Walsh, F.Michael Wells, Mira White, Pat Wipf, Carmen Wolf, William Ulrich.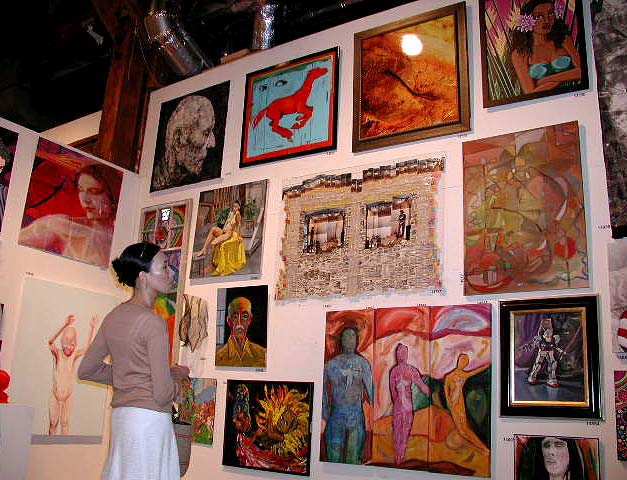 Art.


Art.


Art.


Art.


Art.


Art.


Enter.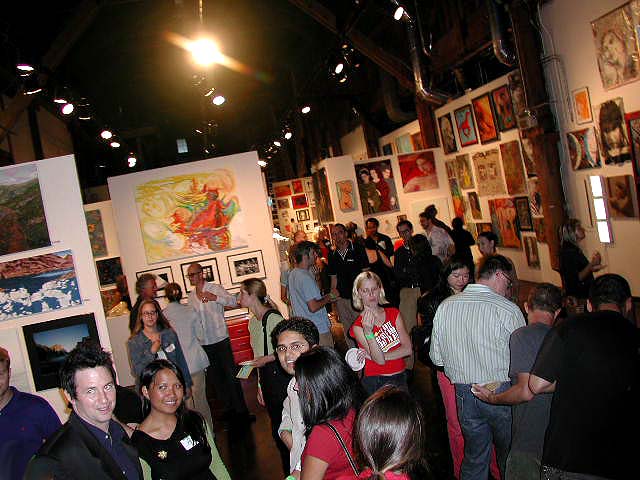 Turnout.


Entertainment.

ARTworkSF
2861 California St. #5
San Francisco, CA 94115
415.673.3080