LOBOT GALLERY: TRUST COMMUNISM
ABCO GALLERY: FOUR CORNERS
OPENING 10.09.04
Comment: Being a visual arts documentarian is never easy. In order to get the goods, I have to go to where the goods are at, thereby allowing you to click safely away in computerized comfort. And some of those goods happen to be in artist-reconstituted warehouses in dicey West Oakland neighborhoods. Tonight, it's LoBot and ABCO (worth it and worth it). LoBot's a great space with it's clean walls, high ceilings, and room to move; ABCO's more utilitarian, but in addition to the gallery, it's got an outdoor sculpture garden (complete with artified 55-gallon drum for fire burning on chilly nights), and a cozy upstairs where refreshments are served.
It would be nice if we didn't relegate our artists to circumstances like this, even here in the art-aware San Francisco Bay Area, but we do, and perhaps that's one of the perks of capitalism gone berserk. Artists simply don't generate profits like Kentucky Fried Chicken or the GMC Yukon Denali. So Americans don't care. I can't tell you how many times I get asked the question "Can you make any money doing this?" like making money is the only justification for ever doing anything (and for an awful lot of people, it is). Oh well. What do you say we look at some art...
Lobot Artists: Mary Snowden, All Farrow, Mark Taylor, Bill Dunlap, Josh Miner, Micheal Hunt.
Abco Artists: Oliver Halsman Rosenberg, Shane Montogomery, Andrew Enna, Gibson Cuyler.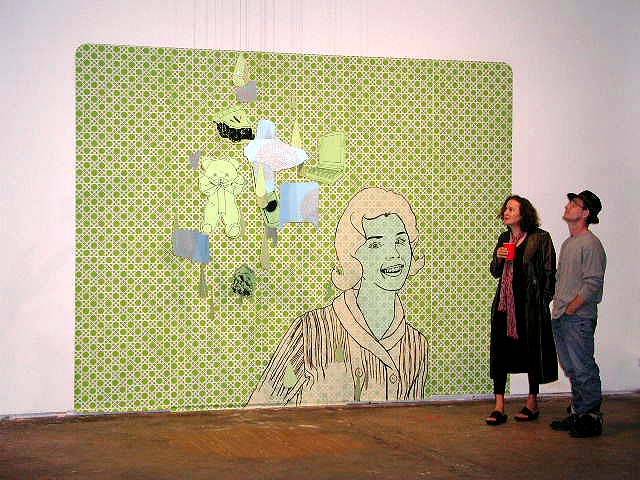 LoBot.


ABCO (pick - Oliver Halsman Rosenberg).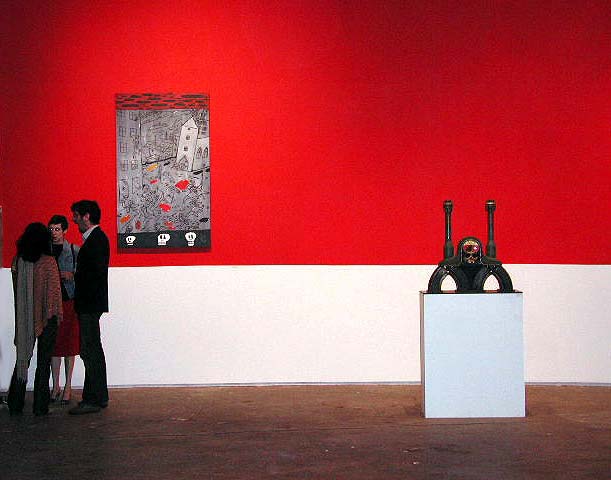 LoBot.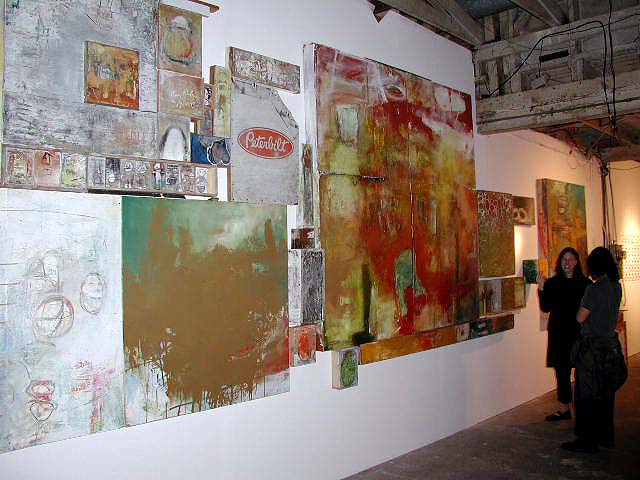 ABCO.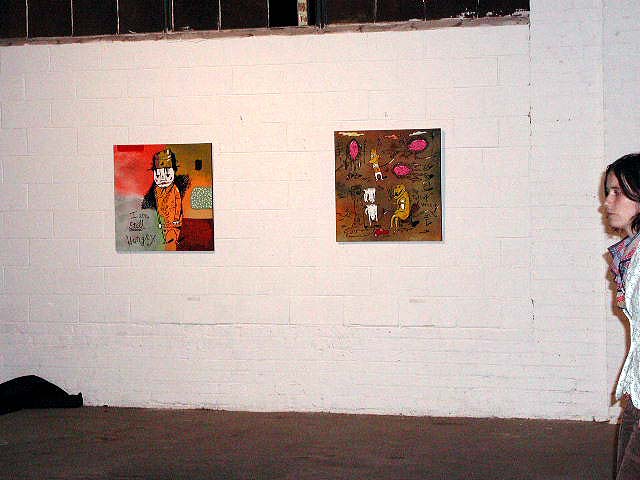 LoBot.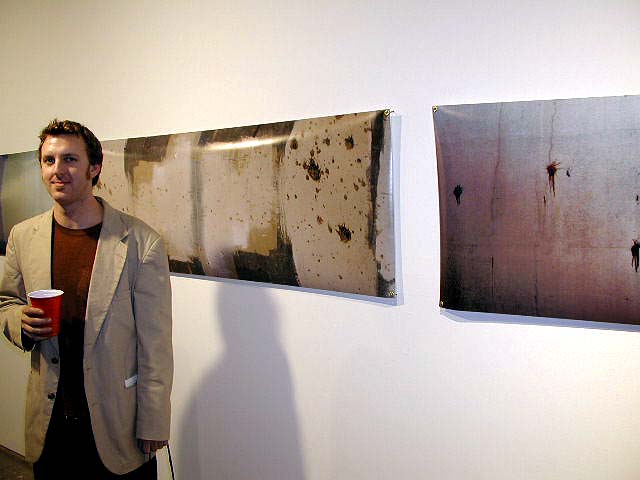 ABCO (artist - Gibson Cuyler - art).


LoBot.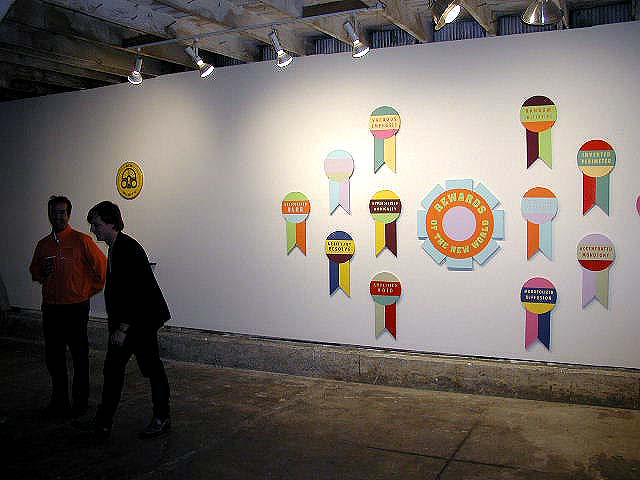 ABCO.


LoBot.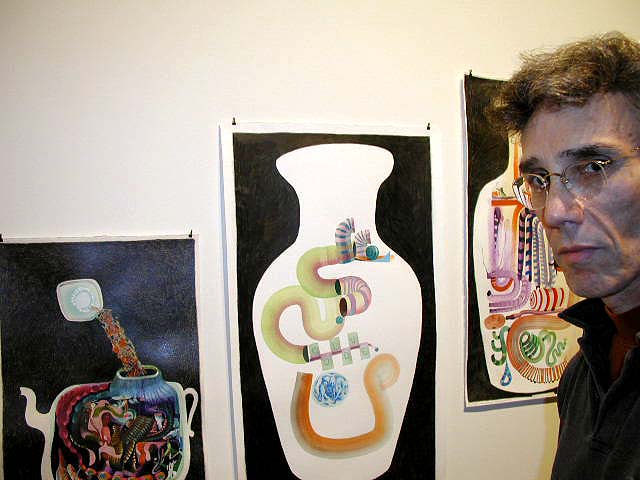 ABCO (pick again).


LoBot.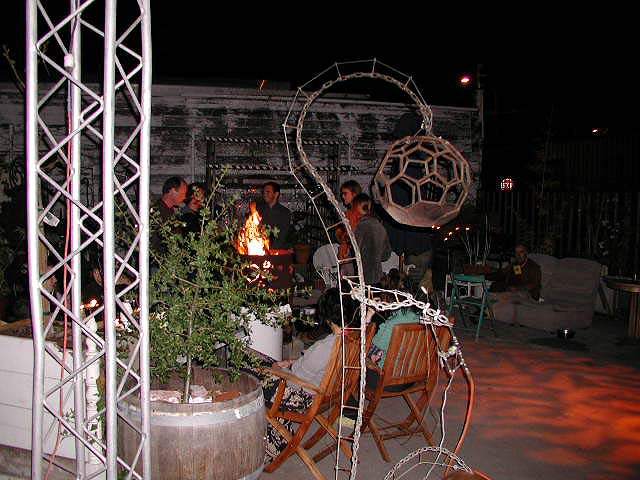 Outdoor ABCO.

ABCO Gallery
3135 Filbert St. @ 32nd and San Pablo Ave.
Oakland, CA 94608
510.428.1886


LoBot Gallery
1800 Campbell St. (at 18th St.)
Oakland, CA 94607
510.798.6566 / 510.282.2622