NAPA VALLEY ART OPENINGS
MARKHAM VINYARDS; HARLEY BRUCE GALLERY
IN THE MIDST OF CONDITIONS; MIKI HSU LEAVEY
08.29.04
Comment: Calligraphic abstracts on canvas and paper, borne of the artist's confrontations with life's perplexities, those irritating personal struggles that come with the territory of earthly existence. From the way the artist describes her art, it might approximate a visual daily journal of sorts, encompassing meditations, healings, deep inner explorations, communications to others, and things spiritual. You wouldn't know it just to look at the paintings; they can easily hang in corporate lobbies or private residences and do their decorative duty as competent works of art, no subtext required.
Artist/Artists: Miki Hsu Leavey.
Art.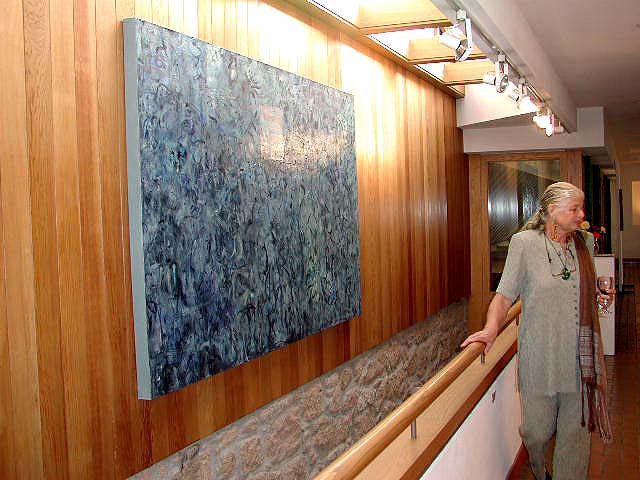 Art.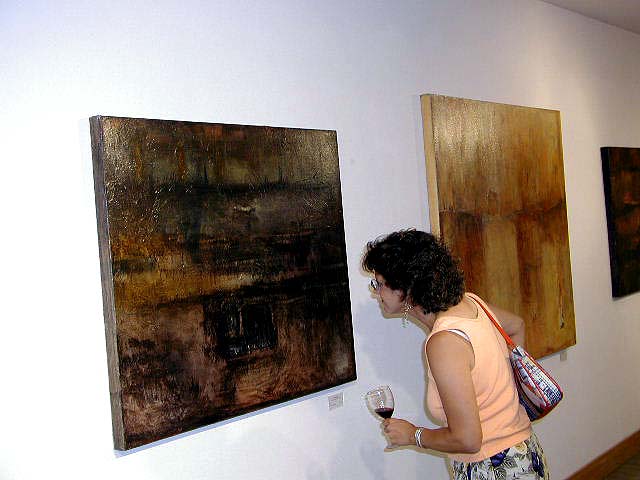 Art.


Artist (center).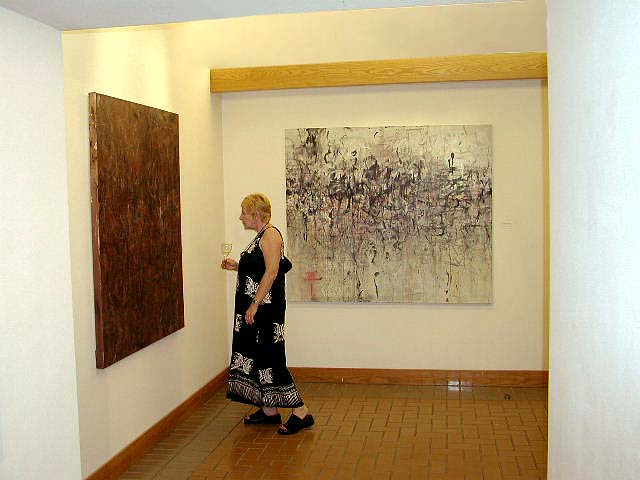 Art.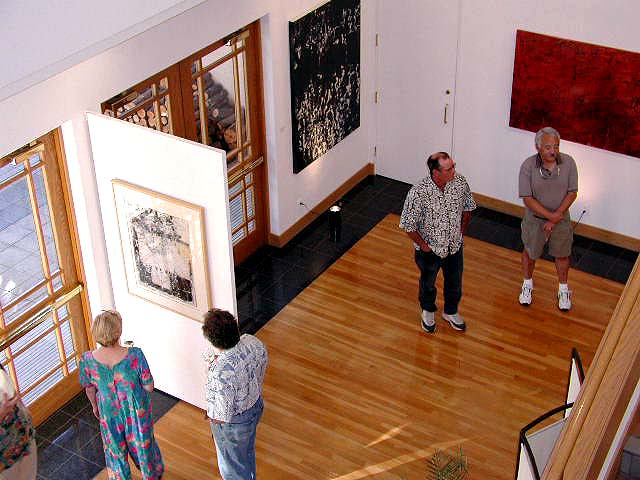 Art.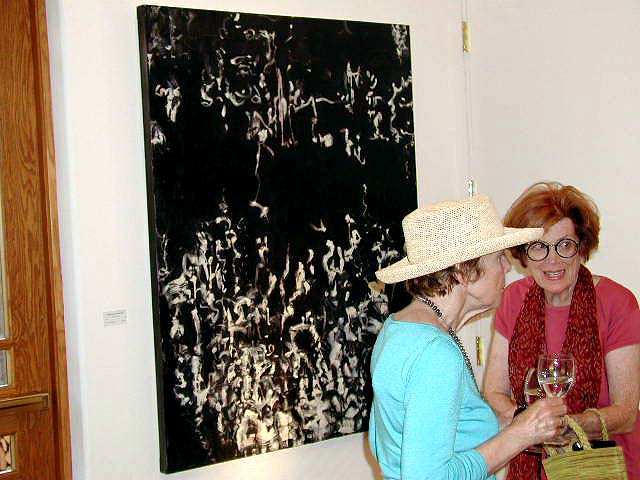 Art.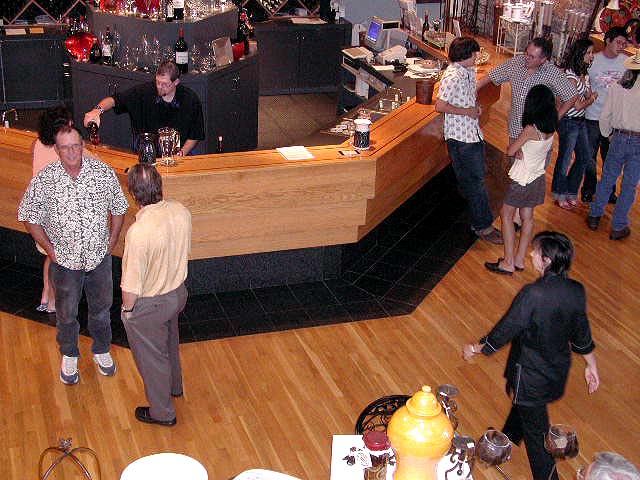 Winery art opening advantages.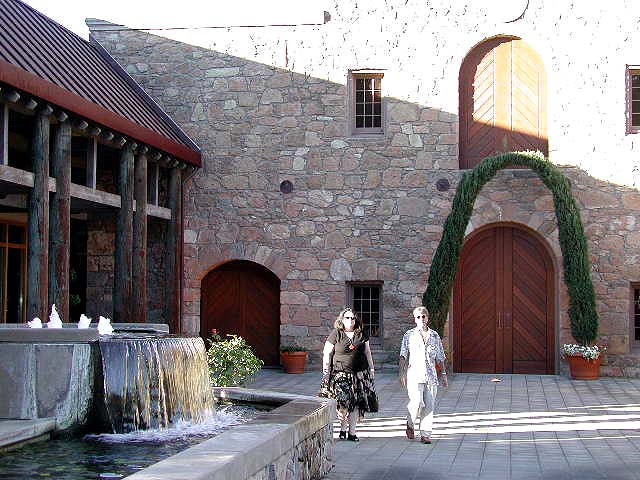 Facade.


Art.

Harley Bruce Gallery at Markham Vinyards
2812 St. Helena Hwy. North
St. Helena, CA 94574
707.963.5292