MIMI BARR GALLERY
GONDOLA MAYONNAISE FUNNEL
OPENING 10.22.04
Comment: I was feeling pretty smug because I thought I knew what "Gondola Mayonnaise Funnel" meant-- a nonsense phrase derived from or based on email subject headers that spammers use to get their Viagra ads through the spam filters. So I strode up to Curator Brion Nuda Rosch, layed out my theory, and he had absolutely no idea what I was talking about.
Moving right along, I asked Rosch what the deal is with this seemingly impenetrable abstract or naive realism, bordering on visionary-- or whatever you want to call it-- that so many artists seem to be making these days. At a glance, the art makes almost no sense other than aesthetically, and pretty much defies explanation no matter how long you look at it. Rosch proposed a "collective consciousness" theory, suggesting that perhaps the current state of global wierdness is perpetrating this shared metacognitive form of expression, at which point he introduced me to one of the artists who makes this art, Joseph Hart. Hart told me that his art is directly connected to personal writings, and based on an imaginary reality, populated with imaginary characters, all of his own creation. So I think I might be getting somewhere.
Artist/Artists: Ryan Wallace, Mat O'Brien, Joseph Hart, Chris Duncan, Derrick Snodgrass, Paul Urich.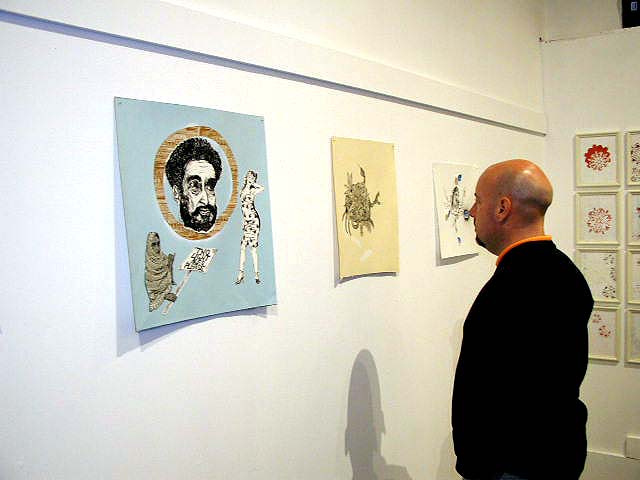 Art.


Art.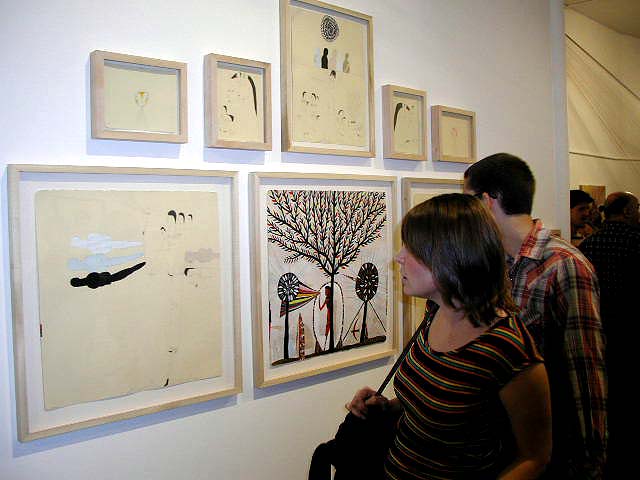 Hart art.


Joseph Hart.


In the project room.


Art.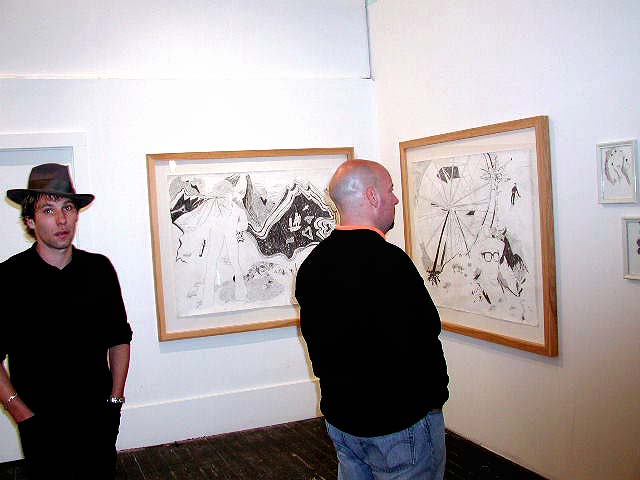 Art.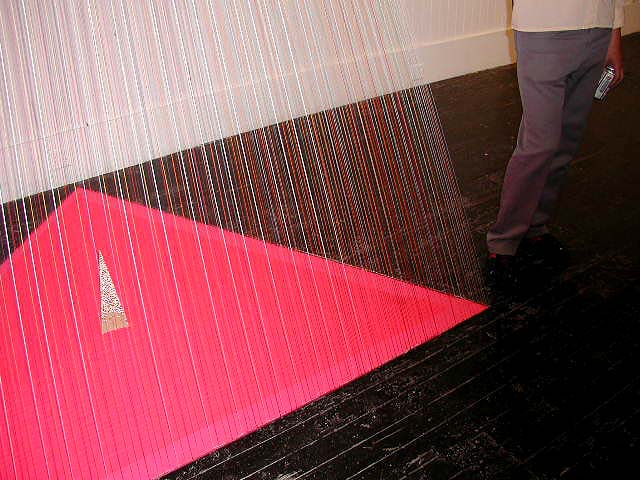 Art.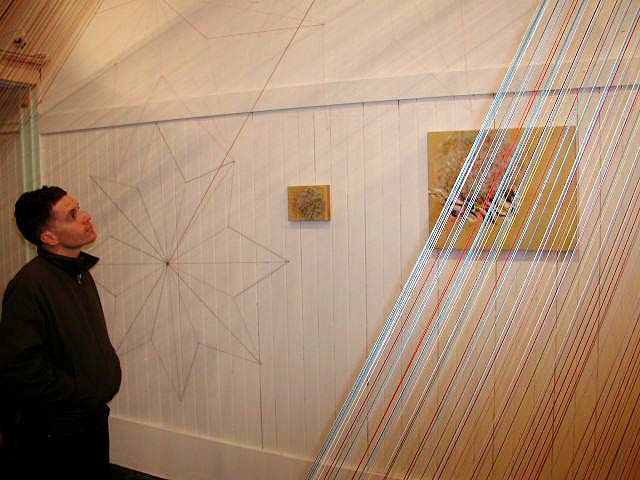 Art.

Mimi Barr Gallery
3153 Sixteenth St.
San Francisco, CA 94103
415.864.0115