THEE PARKSIDE
ART OF MODERN ROCK - BOOK RELEASE
OPENING 12.08.04
Comment: Thee Parkside bar and Green Apple Books host a release party for Art of Modern Rock, the Poster Explosion by Paul Grushkin and Dennis King published by Chronicle Books. The book's big, heavy, it's got nearly 500 pages, and illustrates over 1600 posters and fliers by 200 artists. In other words, don't try to compete 'cause you're never gonna write a better one. Special added bonus-- a host of poster artists were on hand to sign, inscribe, make small drawings on, and otherwise increase the value of every book they inked, and they inked plenty.
As you might suspect, Thee Parkside was packed and the jostle factor was high, even though a special appearance by The Mermen was still a good two hours in the offing. Bar biz was brisk, indicating a healthy consumption of that performance enhancing substance, alcohol, which, when taken alone or judiciously combined with select organic and/or inorganic compounds, may serve to enrich the rock & roll experience, at least in the mind of the enrichee. This is according to well-documented and boisterous scientific surveys that have been conducted by prominent scholars, researchers, and slam dancers ever since Bill Haley and the Comets.
Artist/Artists: Plenty.
Book.


Posters.


Chuck Sperry (center), Chris Shaw (right).


Christian Hall.


From right - Tara McPhearson, Lil' Tuffy, Frank Kozik, Shaw, Sperry.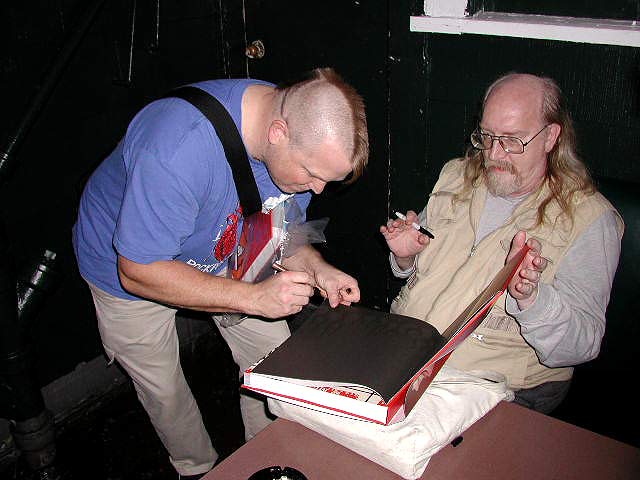 Dennis King (seated).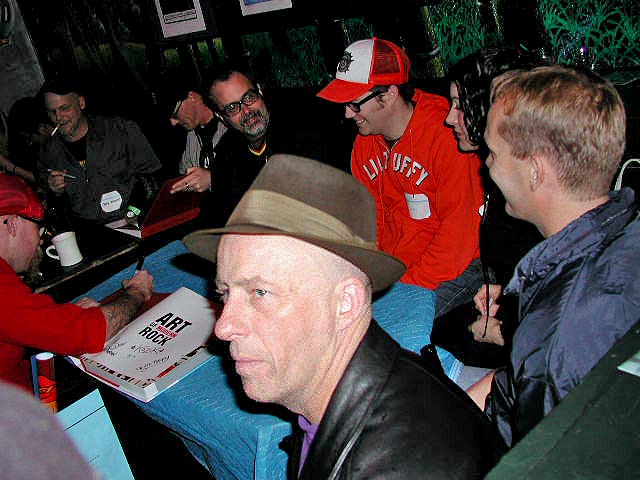 Artists.


Signing and pouring.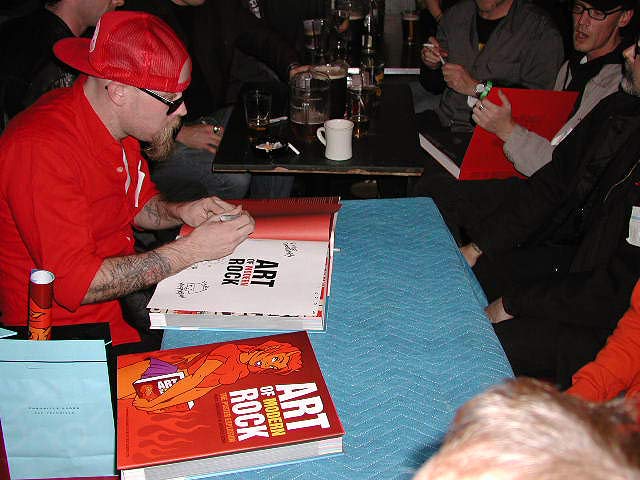 Artist.


Transaction approved.


Art - jostle.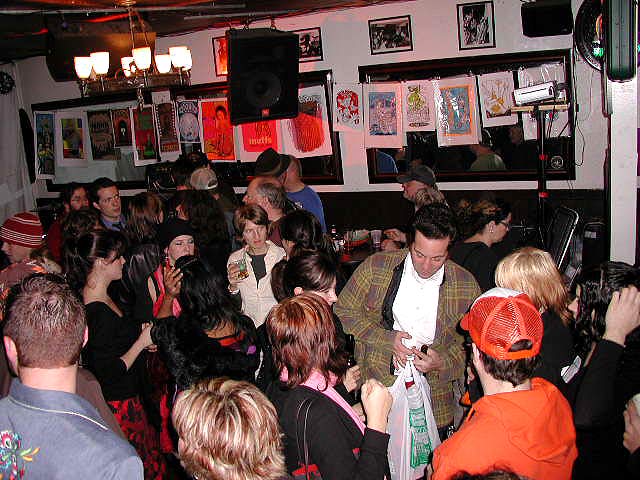 Survey.


Thee Parkside
1600 17th St.
San Francisco, CA 94110
415.503.0393