MICHELLE O'CONNOR GALLERY
DE*CON*STRUC*TURE
OPENING 07.02.04
Comment: So here you are taking things apart and putting them back together again differently than the ways they were put together before. I'm OK with that, but I blanch when you then ascribe arbitrary significance, meanings and/or interpretations not only to the dissembled parts, but also to the reassembled results. For example, Hirneisen takes a bunch of used full vacuum cleaner bags, empties them out one by one, selects certain contents from each bag, places those contents into glass pockets that she's made, labels the contents on the backs of each pocket, builds a metal frame in the shape of a house, and then neatly arranges and attaches the pockets to that frame. Perfect.
But then she calls attention away from the art with mumbo-jumbo about placing "personal nature in the context of a widely used system for understanding" and emphasizing "the dichotomy between public and private life, with the home as the dividing glass wall, by creating an exhibit formatted for the public of a very private ritual." This verbal inundation, this over-intellectualized assault, detracts from the quality of the art as well as from any contemplation of the impressive and considerable amounts of time, labor, and skills necessary to create it.
Just say you're showing what you found in used vacuum cleaner bags, and leave it at that. Let the viewers do the rest. Resist the compulsion to walk them through it as though they're toddlers who might misstep and fall down-- this overprotectiveness actually increases the chances that they will. We're adults; we have brains and interpretive skills. Kindly allow us to use them. It's OK if we get cupcake crumbs on our bibs. We'll survive.
In conclusion, I realize that I may, in some indirect mini-microscopic way, be threatening the livelihoods of art critics who survive on bloat, and to you, I apologize. Might I suggest, however, that instead of wasting copy on making art difficult, that you instead challenge yourselves to make it accessible.
Artist/Artists: Elysa Lozano, Roberto Rovira, Sarah Hirneisen.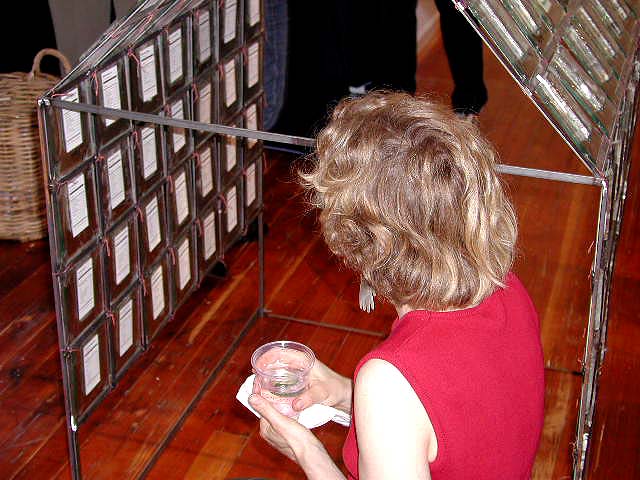 Vacuum bag content house.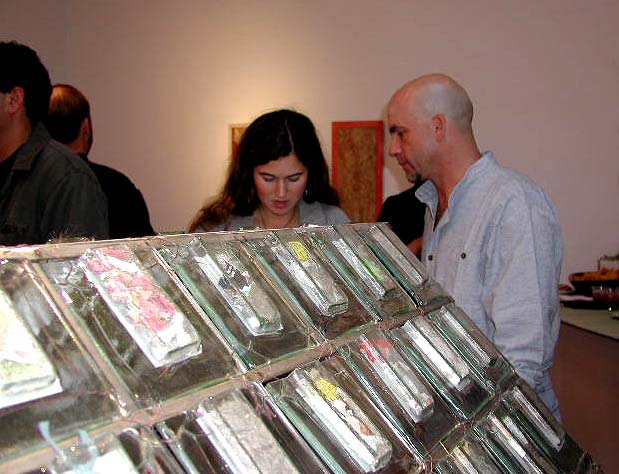 Roof - artist (center).


Interior.


Art.


Art - artist (right).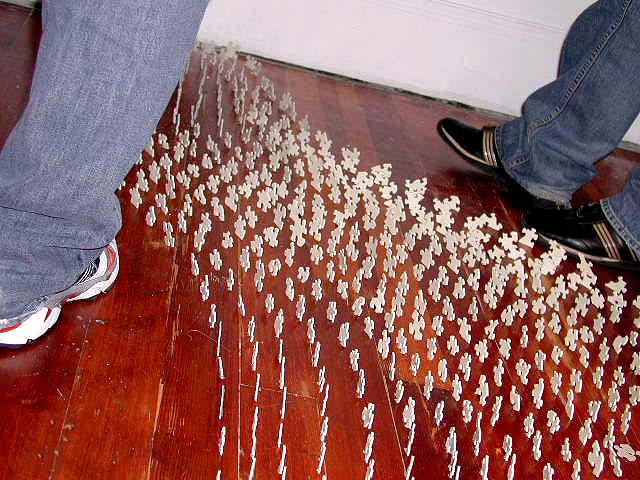 Art.


Art.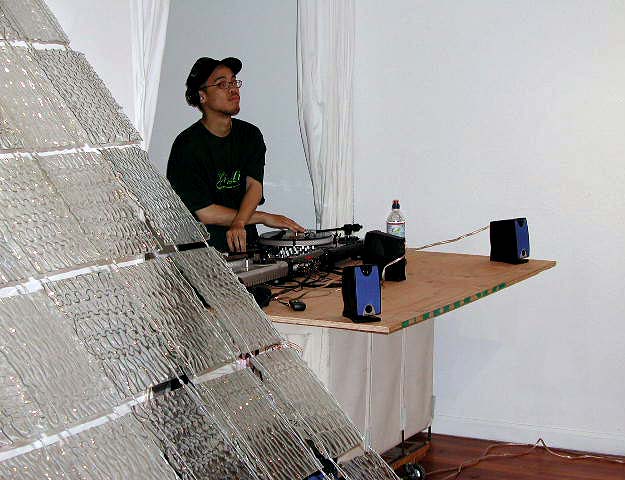 Art.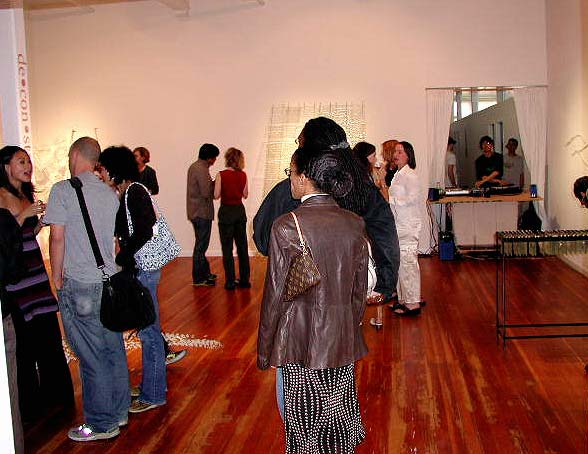 Feel.

Michelle O'Connor Gallery
2111 Mission St. 4th Floor
San Francisco, CA 94110
415.948.7965