SAN FRANCISCO OPEN STUDIOS
ART MADE HERE; PRIVATE PREVIEW GALA
OPENING 09.30.04
Comment: Not only is San Francisco Open Studios a great opportunity to buy art, but it's also a perfect reason to explore fascinating and obscure corners of the city, especially South and East, that you would never otherwise visit (that's what I enjoy the most). So you have a reason to roam unfamiliar territories, a list of places to go, artists to meet, home and studio interiors to see (many of which are creative and entertaining in and of themselves), refreshments to consume, and-- let's not forget-- art to buy.
The Preview Gala, held at SomARTS, 934 Brannan St., marks the official start of the annual Open Studios season which runs the entire month of October. The SomARTS show displays art by 600 of this year's nearly 900 participating artists, also lasts the entire month, and provides an excellent overview of the art available from the various artists. Those of you averse to excess legwork can go directly to the SomARTS show, pick out your favorite art, and either contact the artists directly or visit their studios on their respective open weekends. This year's Open Studios Guide is printed in full color, maps out all studio locations, includes examples of art and contact information for 700 artists, and is available from ArtSpan or call 415-861-9838.
Artists: Get the Open Studios Guide; artists are also listed on the San Francisco Open Studios website.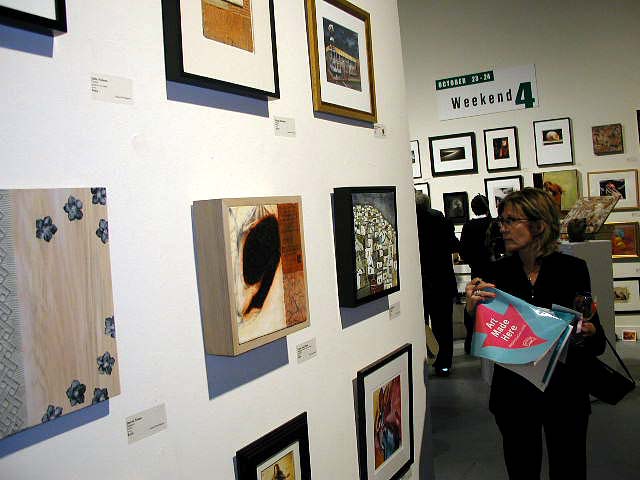 Art.


Art.


Art.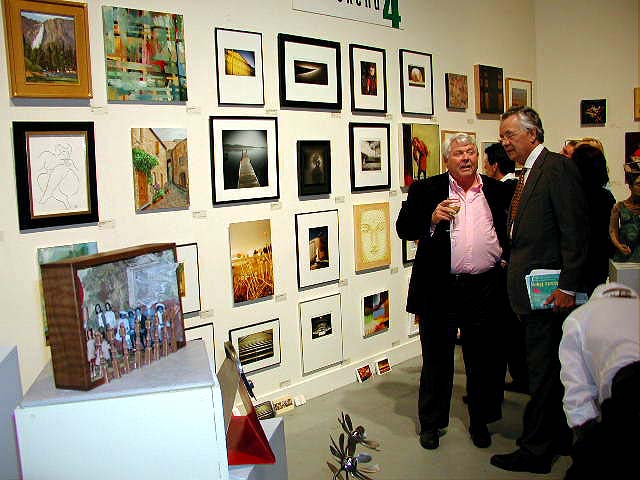 Art.


Art.


Art - contact information.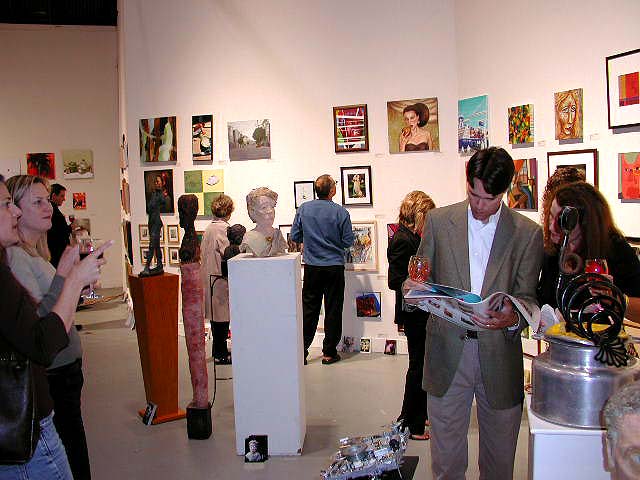 Art.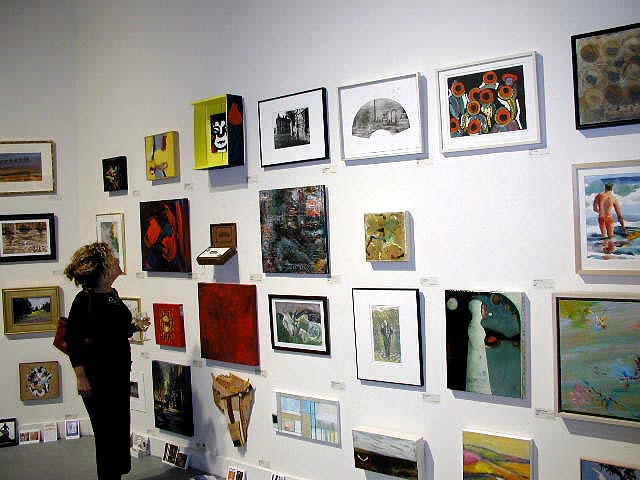 Art.


Approach.


Tunes.


Aerial.

San Francisco Open Studios
415.835.3150
Produced by ArtSpan