SAN FRANCISCO GALLERY OPENINGS
ANDREA SCHWARTZ AND VARNISH FINE ART
07.07.04
General comment: I told myself I'd cover these shows if I got enough decent images, and I did, so here goes...
Andrea Schwartz Gallery: Gordon Huether.
Schwartz shows mainly artists who make public art and that's good, because the public needs art. Huether is quite successful, works mainly in glass, and has an impressive array of commisions including health care facilities, places of worship, restaurants, schools, airports, and corporations. Public art must appease all kinds of people in order to exist, which effectively blunts its impact, at times, to the point where you hardly notice it's there, but you see it and know it belongs. For example, you're at a restaurant or in an airport or a corporate lobby with art in it, but you don't stop to marvel-- you simply take notice, something inside you goes "that's nice," and you keep walking or eating or whatever you're doing. As the artist, you've done your job when your art enriches, however briefly, the lives of those who pass by it.
Collector tip: Small-format personal works by artists best known for large-scale public commissions do not generally fare well in secondary markets (auction, resale, etc.) over time. This is due in part to the art retaining a public quality even though it's executed on a personal level, in part to the fact that prices are often high to begin with (large commissions pay well so the artists get used to high prices all the way around), and in part to the fact that the more time an artist spends on public commissions, the less time remains to become known and established in the realm of the personal.
Art.


Artist (left).


Art.


Art.


***
Varnish Fine Art: "...But I will Remain" Johnny Cash Group Show.
Artists: Loads and loads.
Comment: Pretty much of a non-event, a good idea and numerous noteworthy artists, but with a handful of exceptions, not much meat on the bone.
Art.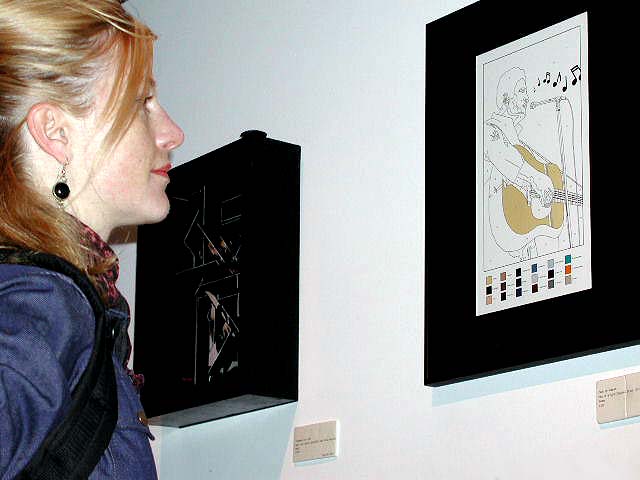 Art.


Art.


***
On the way to dinner at Shalimar, I passed one of my favorite ongoing performance pieces in San Francisco, conceived and executed by Joey...
Approach.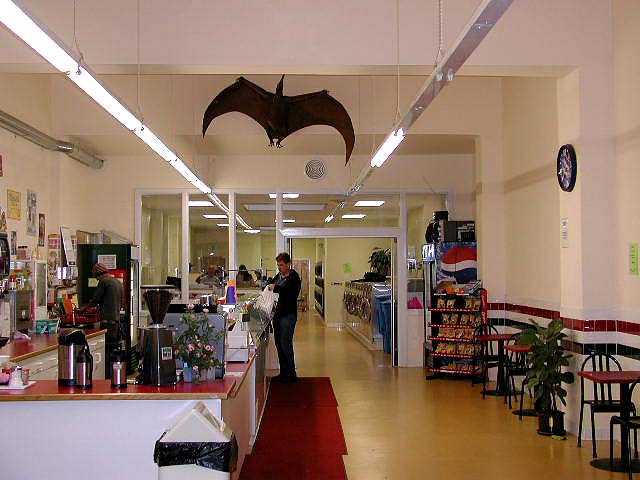 Enter.