SHOEBIZ
REEBOK VENDING MACHINE
OPENING 09.24.04
Comment: I know, I know. It's not technically an art opening, but the walls have some art on them, the word "art" is used in the invitation, and they don't call me "Mr. Malleable" for nothing. The event is actually a celebration of a vending machine that for 72 bucks dispenses a pair of Reebok Travel Trainer shoes in your choice of size and color. I'm not sure what you do if your dispensed shoes turn out to be a half size too large or too small, but that's not the point. The point is to get me to write about it. So I did.
Artist/Artists: Not sure.
Guest of honor (left).


Art.


Art - name recognition.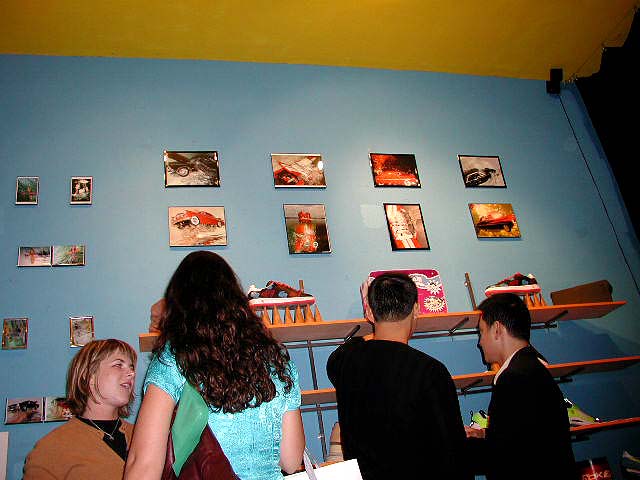 Art.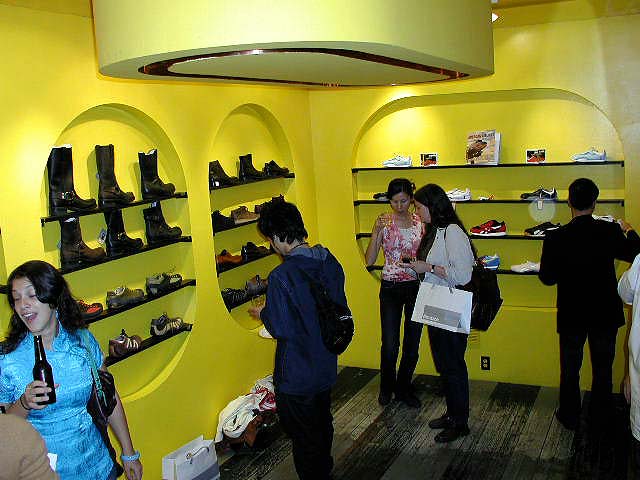 Front room.


Celebrants.

ShoeBiz
877 Valencia St.
San Francisco, CA 94110
415.550.8655