START SOMA: PAINTED ROOMS
OPENING 09.18.04
Comment: Start SOMA's second show at Hotel des Arts, 447 Bush St., this time, with each participating artist given a guest room to paint. Individual works are also for sale in the guest rooms, up and down the halls, and in common areas. Mural painting became popular in America in the 1930's and 40's, following the Mexican muralist movement which began in the 1920's, and the rise to popularity of the likes of Diego Rivera and David Alfaro Siqueiros-- decidedly populist painters.
Today, America appears on the threshold of a mural-painting revival. For about a quarter century now, countless hundreds of artists across the country have been painting up bare walls, railroad cars, municipal buses, subway cars, billboards, abandoned buildings, and whatever else they can get their paints on. A number of them have inadvertently become rather skilled at conceiving and executing large-scale compositions. So saunter on down to Hotel des Arts for a little preview of what some of our local muralists have to offer.
Artists: Kelly Tunstall, Sam Flores, David DeRosa, David Choe, Vulcan, Apex, Josh Feldman, Sandro Tchikovani.
Sam Flores - Art.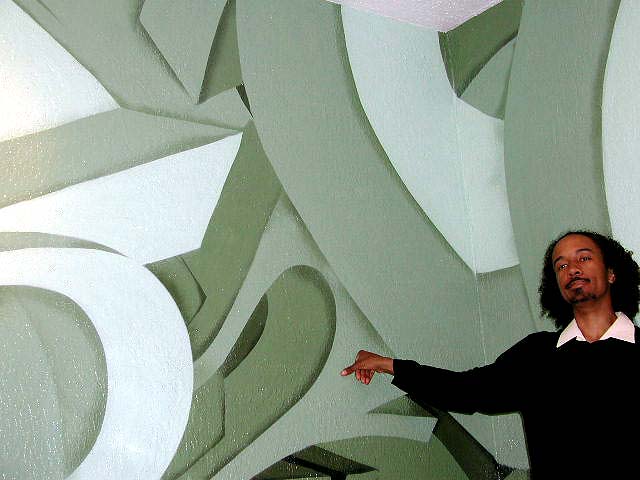 Apex - Art.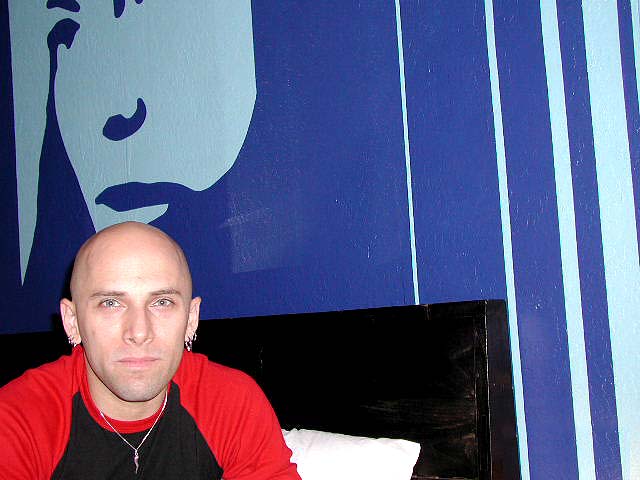 David DeRosa - Art.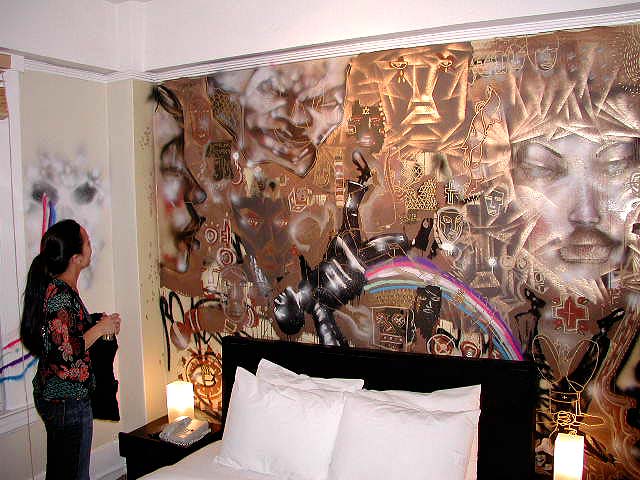 Art.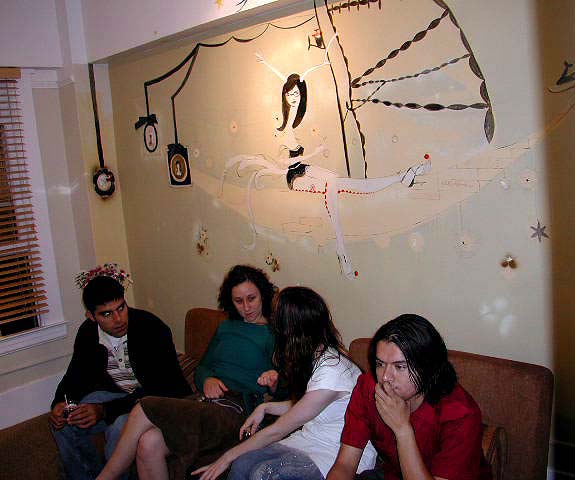 Art.


Art.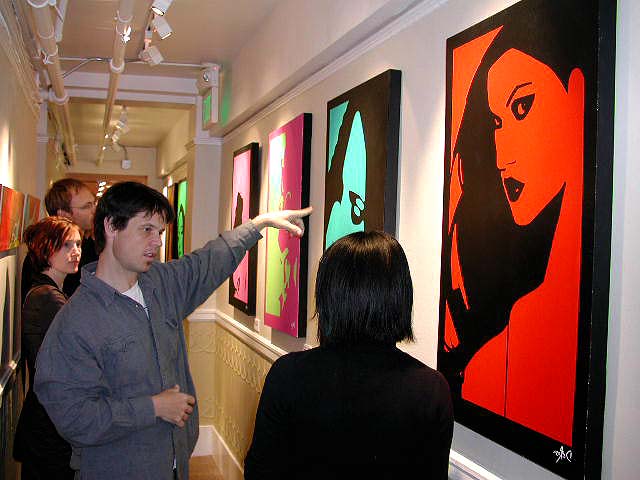 Art.

START SOMA
672 South Van Ness Ave.
San Francisco, CA 94110
415.505.4734