THE LAB
GEEK-TIQUE 3: THE GEEK-TIQUE ROADSHOW
OPENING 10.15.04
Comment: Where can you go to see a snow globe collection, a giant masking tape ball, shelves of cheap champagne glasses, large balls of lint, gallon milk jug caps preserved in a jar of clear liquid, crocheted fire logs, plastic grocery store bags that say "Thank You" on them, stuff from people's wallets, and more, more, more-- all at a single location? What do you mean, "Who cares?" How dare you impugn the gravity of this event! You're probably one of those museum snits who only thinks it's big deal if you've heard of the artist. You probably think there's a difference between King Tut's 22 karat gold monogrammed baby goblet and a Pez dispenser with Bart Simpson's head on it. Well, you just try eating Pez out of King Tut's goblet. Better yet, go see Geek-tique 3 at The Lab-- another Elliot Lessing curatorial curiosity.
Collectors/collections: Timmy Moore - SNOW GLOBE EXPLOSION, Maxine Moerman - CANDY MUSEUM, Peter Poulos - DAGUERREOTYPE AURORA, Andy Vogt - 'THANK YOU' BAG POWER GRID, Lauren Davies - LINT-O-RAMA, Noah Lang - COMPULSARY FILM LEDGER, Anthony Albertson - ROBOT ATTACK, Andrew Utt - PEZ DISPENSER TABLEAU, Kelly Kornegay - CHAMPAGNE GLASS-A-THON, Trillium Press - MASKING TAPE BALL, The Lang Family PLASTICS COLLECTION, Elisabeth Beaird - LIQUOR VISTA, and more.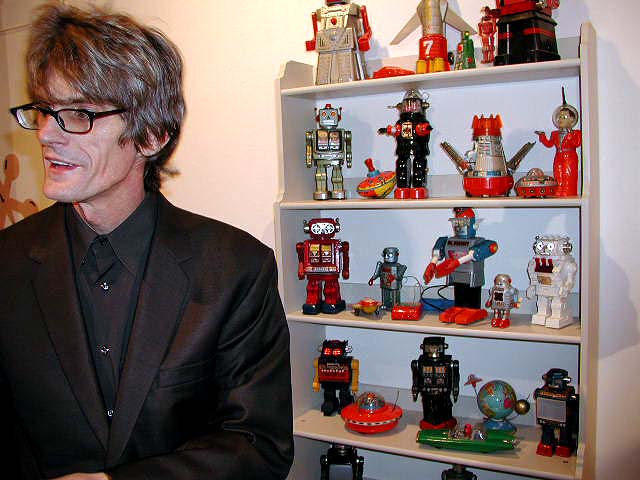 Robot magnate.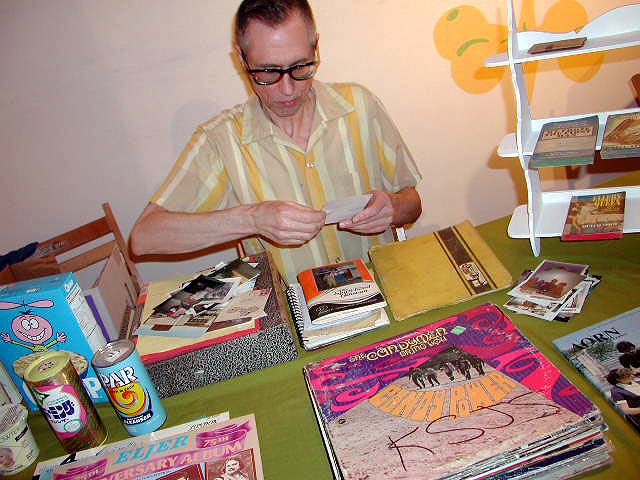 Pseudo-psychedelia authority.


Preserved plastics.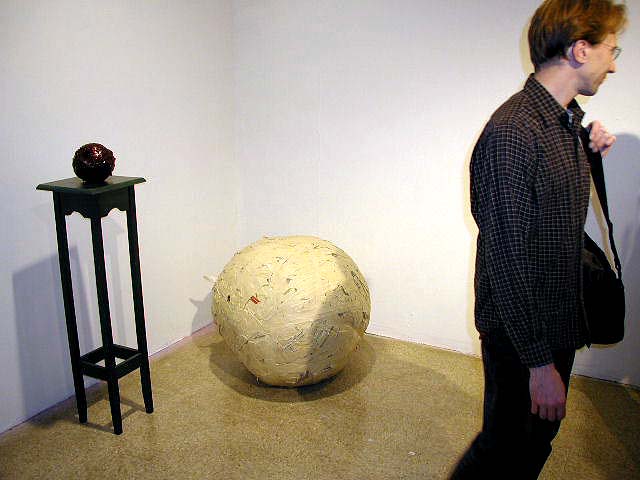 Tape tumor.


Crochet corner.


Lint land.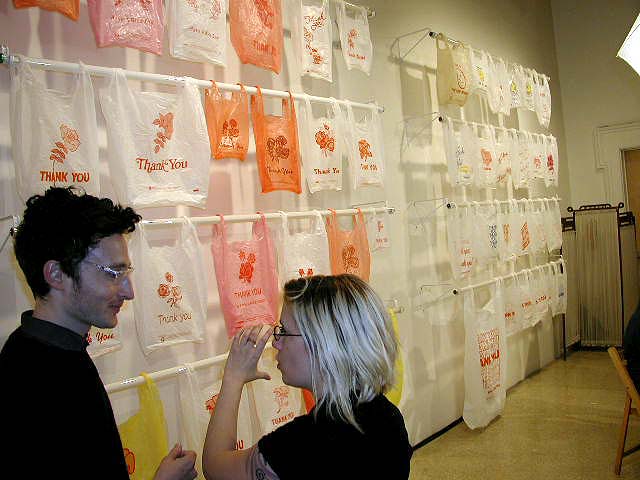 Thank You bag spectacular.


Pez dispensers.


Snow globes.


Curator Lessing manhandles the rare Throned Monkey of Zurk.


Walletabilia.


Playing field.

The Lab
2948 16th St.
San Francisco, CA 94103
415.864.8855