PAUL THIEBAUD GALLERY
WAYNE THIEBAUD; PEOPLE, PLACES & THINGS
OPENING 11.02.04
Comment: Generosity is an essential component of being an artist and of making art. The act of sharing your gift, your creativity, and doing your level best to assure that every single person who respects, admires, and appreciates your work is able to come away with something, if only a smile or a handshake, is overwhelmingly important not only to your career, but even more so, to your legacy. To me, "coming away with something" means being allowed (or better yet, welcomed) to photograph and document this Wayne Thiebaud opening for San Francisco Art Openings. That way, those of you who were either unable to attend, live out of town, love San Francisco, follow San Francisco art galleries, like Wayne Thiebaud, like reading about art openings, or whatever, are able to experience the event.
Unfortunately, after my very first flash, Paul Thiebaud Gallery Director, Kelly Purcell, approached and informed me that no photographs were allowed, this despite my identifying myself and my purpose for being there. I subsequently made my request to the gallery's owner, Wayne Thiebaud's son, Paul Thiebaud, who confirmed the no-photograph policy. A third gallery employee explained the issue as one of protecting the artist's copyright, however, anyone can access multitudes of Wayne Thiebaud images from any one of numerous books and exhibition catalogues that have been published about the artist over the past forty years.
To make matters worse, the entire time I was at the opening, Director Kelly Purcell eyed me like a starved hawk, ready to pounce the moment I even gestured toward my camera-- which I had no intention of doing, as I respect the wishes of galleries at all times, as well as the privilege of being able to cover their events. At one point, after taking a breather outside the crowded gallery, I re-entered, and Purcell literally charged in my direction, apparently under the impression that I was about to use my camera. Don't you have better things to do than to harass and intimidate the guests, Kelly Purcell?
Complicating matters further in the negative direction, buzz has it that Paul Thiebaud Gallery has apparently-- and please correct me if I'm wrong-- sold a Wayne Thiebaud painting to a prominent San Francisco art dealer at full retail, declining to offer the traditional courtesy of a dealer-to-dealer discount. Perhaps they've forgotten that high prices and goodwill are fragile commodities in the art world, and that nobody needs art in order to survive.
Wayne Thiebaud, incidentally, may or may not be aware of his handlers' antics, his reputation being that of an exceptionally nice man.
Artist/Artists: Wayne Thiebaud.
Out front.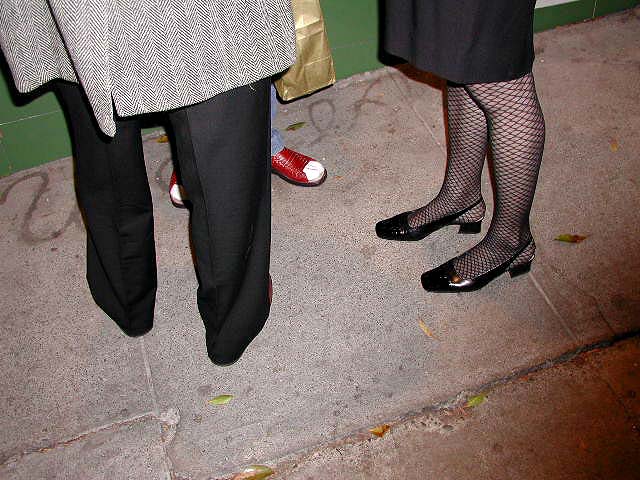 Out front.


Out front.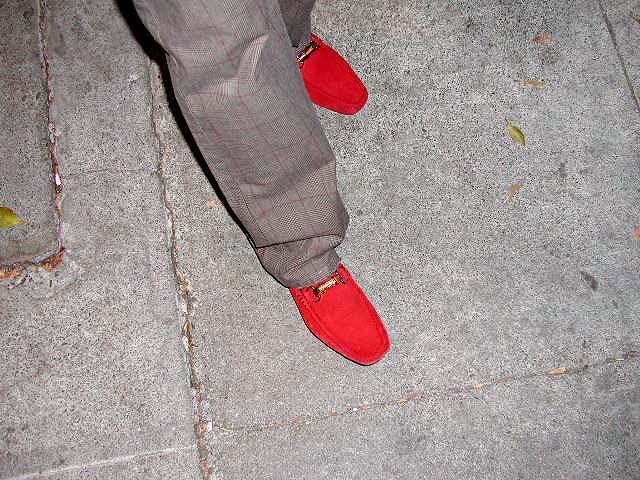 Out front.


Out front.


Out front.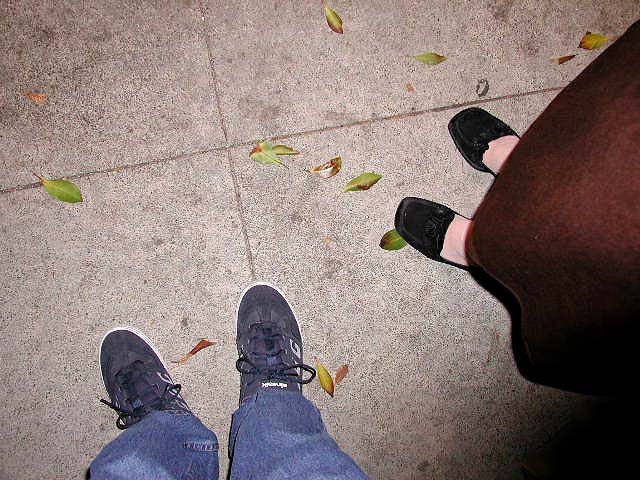 Out front.

Paul Thiebaud Gallery
718 Columbus Avenue
San Francisco, CA 94133
415.434.3057