TRIANGLE GALLERY:
RENEE CARRIERE; PAPER SCULPTURE
OPENING 09.23.04
Comment: On the one hand, the art gets your attention; it's a medium you don't often see, worked at a level of proficiency you rarely see-- large-scale life-sized paper mache. On the other hand, the door is open for viewers to think stuff like "the world's most expensive pinatas." When ribbing art is easy, that art does not adequately plug the loopholes that allow it to be ribbed (as opposed to "shame on the ribber"). Put another way-- for you mathematicians in the crowd-- the greatness of a work of art is directly proportional to how inane you look if you satirize it. Art engages viewers in ongoing never-ending confrontations, and in those confrontations, great art always comes out on top.
Artist/Artists: Renee Carriere.
Art.


Art.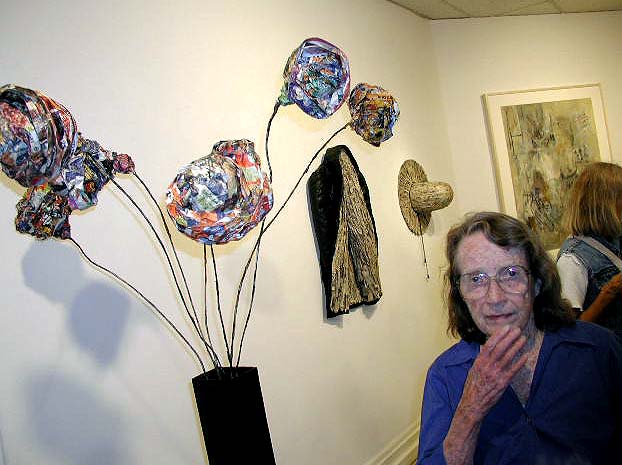 Art.


Art.


Art.


Floor plan.

Triangle Gallery
47 Kearny Street 5th Floor
San Francisco, CA 94108
415.392.1686