WEST OAKLAND ART ACTION
LIMINAL: OAKLAND GONE WILD 3 - RELEASE PARTY
AUTO3321: PREFORM FUNCTION
OPENING 11.05.04
Comment: West Oakland's lookin' pretty artful these days, in fact, it's lookin' officially artful, and deserves to be on any informed artster's itinerary. Liminal is a concrete catacomb of an art/party space, about as industrial as they come, complete with loading dock, catwalk, and no handrails. The art is more than competent with a taco truck & bomb installation in the loading dock area, large murals covering most of the walls, and rows of recycled plastic shopping bags painted with owls along a walkway to the bar. The music pulses in an anticipatory pre-party atmosphere. I'm thinking I might wanna be young again-- just gimme a few hours.
Auto3321 offers crisp mathematical abstract wall pieces made with recycled wood by Billy Kroft (pick), right behind the skateboard ramp, and chairs made from pieces of discarded shopping carts by Gabe Wilson. The floor vibrates with the muffled din of heavy base as one of three scheduled bands pounds out sound in the basement.
West Oakland art life exemplifies one of the great gifts that artists give us; they make somethings out of nothings. Decayed neighborhoods, abandoned buildings, junked shopping carts, discarded wood, plastic bags, cold barren concrete walls-- all are given new lives. Artists not only resuscitate society's refuse, but they do it with style. You don't need a new one; take the old one and give it to an artist.
Liminal Artists: Jeremy Ehling, Erik Groff, Ajene Moss, Jim Ricks, Erica Sheets, Phillina Sun, Mr. X.
Auto3321 Artists: Gabe Wilson, Andrew Brummond, Billy Kroft.

Liminal.


Auto3321.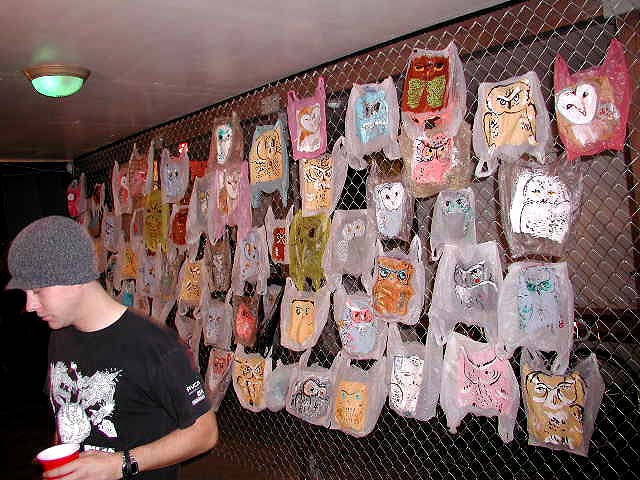 Liminal.


Auto3321 (pick).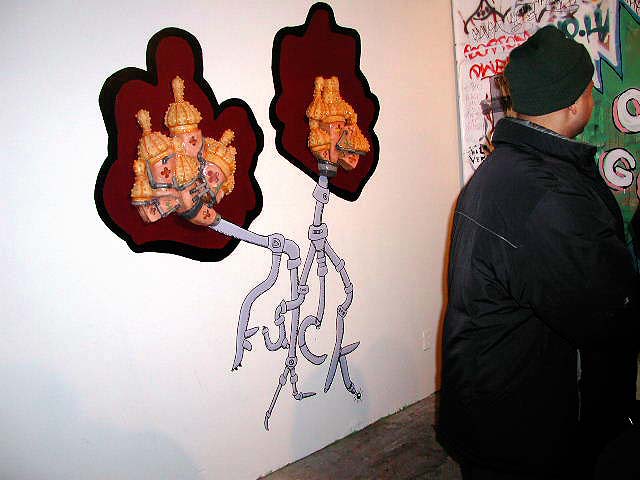 Liminal (pick).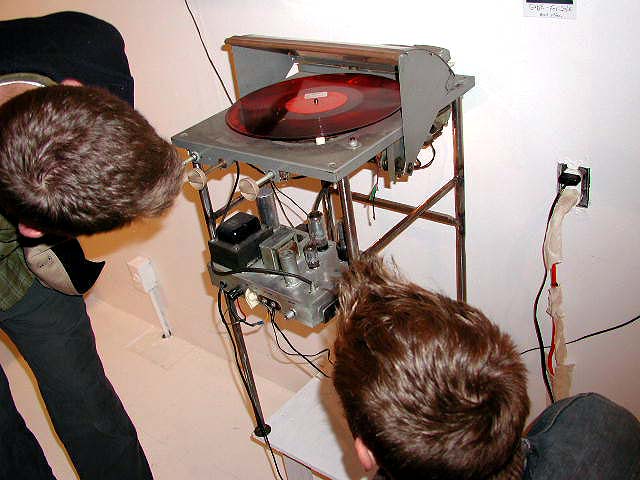 Auto3321.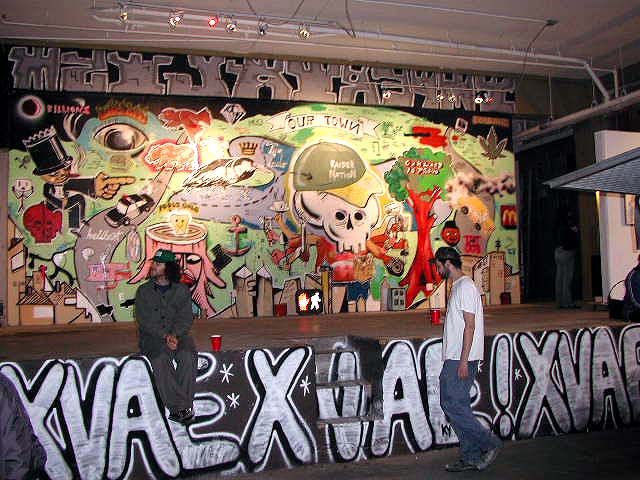 Liminal.


Auto3321.


Liminal.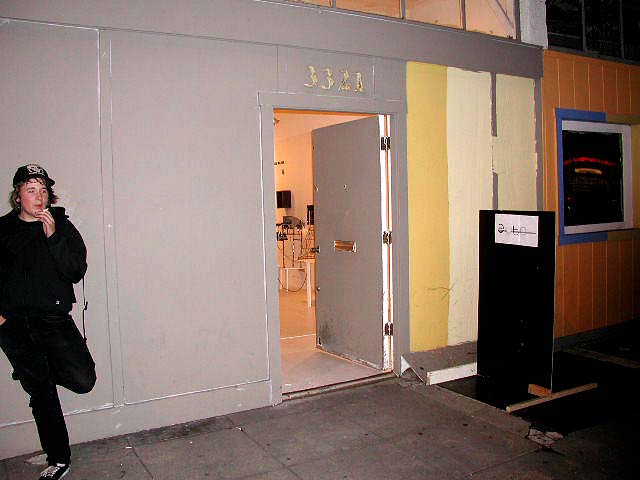 Auto3321.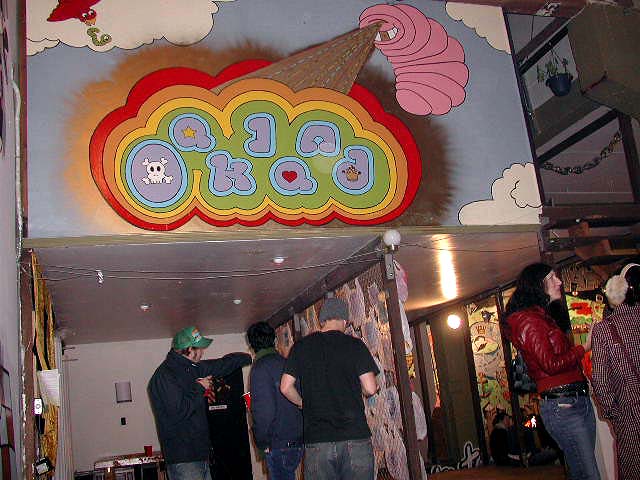 Liminal.


Liminal.

Liminal Arts
2000 Myrtle St. near 18th and Market St.
Oakland, CA 94607


Auto3321 Gallery
3321 Telegraph Ave.
Oakland, CA 94609