WHITNEY YOUNG CULTURAL CENTER
WILD BANANA PROJECT; INTERNATIONAL UNDERGROUND
OPENING 09.04.04
Comment: International Underground, sponsored by Wild Banana Project, is a "nomadic" group show of artists from around the world, their styles reflecting urban alternative fare more than anything else. They've got a manifesto and a mission, nebulous as they are, but what makes the show interesting, aside from the fact that the art is pretty decent, is that people from San Francisco don't get that many opportunities to see art by artists from other countries, particularly artists who aren't well-known and who operate outside the established gallery milieu.
Truth be told, San Francisco is an insular market where artists from other places have difficulty gaining footholds collectorwise. So they don't show here because they know they won't sell much. If you want to see more shows like this-- and you should-- stop by, have a look, show your support, see what you can do to help. The idea of artists from different countries banding together and showing together internationally could have impactful applications.
Artist/Artists: Brandon Ballengee, Jenny Bird, Billy Blob, Claudio Braier, Denise Jansen, Paul Devries, Ben Frost, Jeanette Hablewitz, Daniel Kealoha, Kyung Jeon, Max Carlos Martinez, Mark Mothersbaugh, Paul Mullowney, Lez Niepo, Claudio Parentela, Alessandra "Peanut" Exposito, Darren Quinn, Jon Rappleye, Craig LaRotonda & Kim Maria, KC Smith.
Mini-Lego, petit point and mixed media - Amsterdam artist.


Cut paper - Australian artist.


Art.


Art.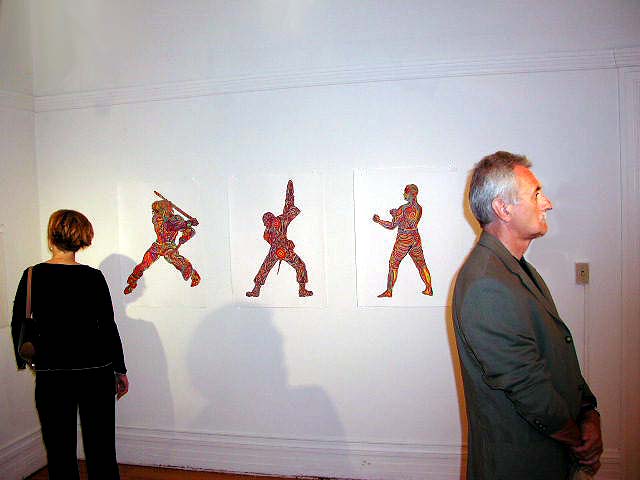 Art.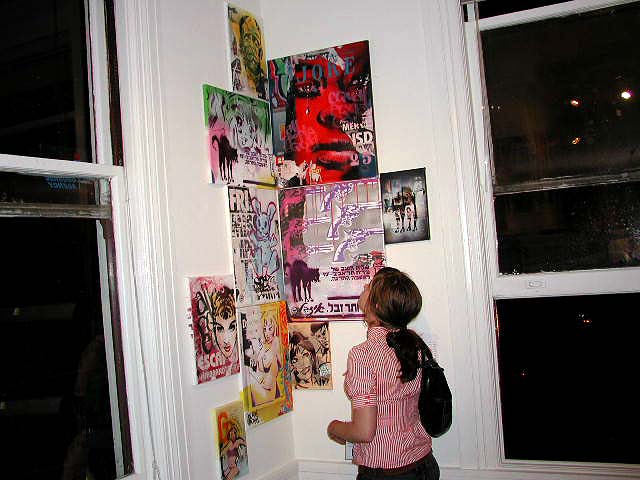 Art.


Art.


Art.


Art.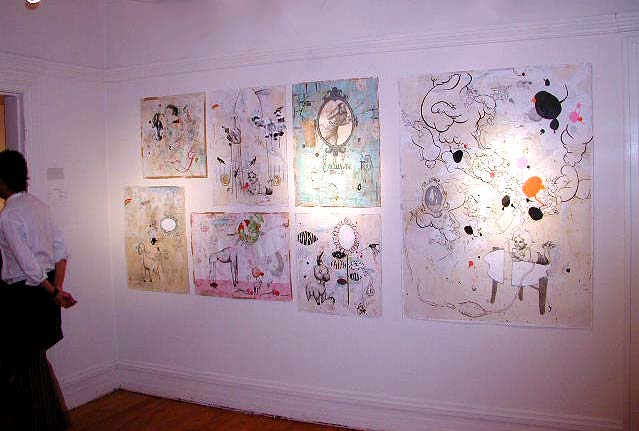 Art.

Wild Banana Project at Whitney Young Cultural Center
1101 Masonic Ave.
San Francisco, CA 94117
415.346.8323
***
Couple of shots from the Giant Robot show, Monsters, down the street.
Artist/artists: Ogi, Tim Evans, Mike Park.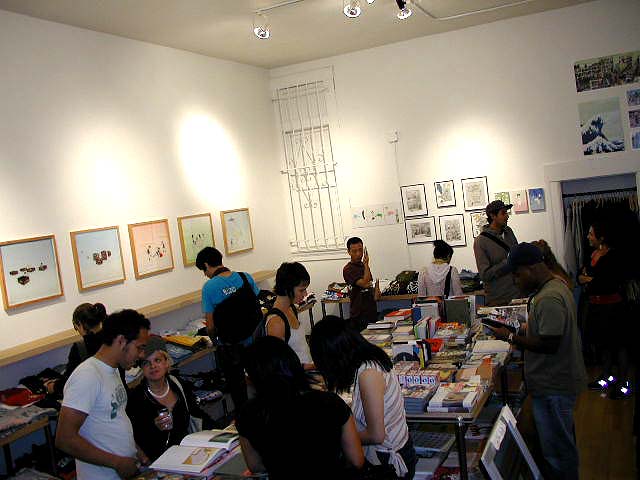 In.


Out.