YERBA BUENA CENTER FOR THE ARTS

ERWIN WURM: I LOVE MY TIME, I DON'T LIKE MY TIME
PHOTOGRAPHY ON THE EDGE
NEW CHICANO / LATINO REPRESENTATIONS

OPENING 10.22.04
Comment: Yerba Buena Center for the Arts is the perfect museum for those who tend to avoid museums. It's not elitist, difficult, abstract, obscure, esoteric, antiseptic, or intimidating (not that traditional museums are any of these things, but people who don't know much about art seem to think so). Anybody can go to Yerba Buena, be themselves and have a good time without having to feel insecure or overly reverential. Yerba Buena shows art that ordinary people can understand and relate to whether or not they've had art training-- art that's happening now, art they might see on the street, art that has to do with the way people live, how they spend their time, who they are. Most importantly, Yerba Buena shows practical examples of how art can positively impact, enrich, and enhance our day-to-day lives.
Erwin Wurm art is pure fun at a technically advanced level. His photographs are so simple, yet flawlessly composed and mathematically precise. His bloated house with its animated video bloatmobile talking about life is a kick. Sure, he probably has deep and complex reasonings and explanations for doing what he does-- like why he sticks white aspargus up a guy's nose rather than green asparagus-- but you don't have to know the underpinnings in order to appreciate the art, and therein lies an essential component of becoming a successful artist.
Also on the main floor is "Soy y Que, New Chicano/Latino Represenations," where among other things, you can make all the noise you want banging wooden spoons on a drum set made with pots and pans. Upstairs is "Create and Be Recognized: Photography on the Edge," a well-selected show of Outsider Art employing or incorporating photographs and/or photographic elements. Outsider art is one of those disciplines where a handful of dealers seem to dictate what is or is not worthy, often according to what they can make the most money on (sorry Outsiders), but the art in this show is 100% deserving of recognition, and rises well above the questionable constructs so often employed by the trade to promote this artist or that.
Artist/Artists: Visit the Yerba Buena Center for the Arts website.
Wurm.


Chicano/Latino.


Edge.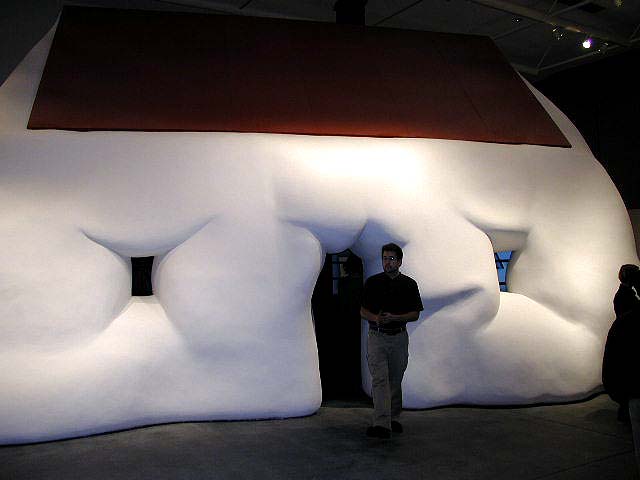 Wurm's big house.


Chicano/Latino.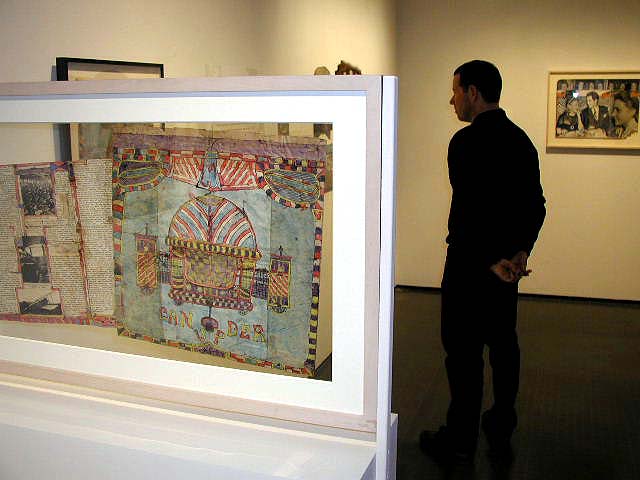 Edge.


Erwin Wurm - Jack Hanley.


Chicano/Latino.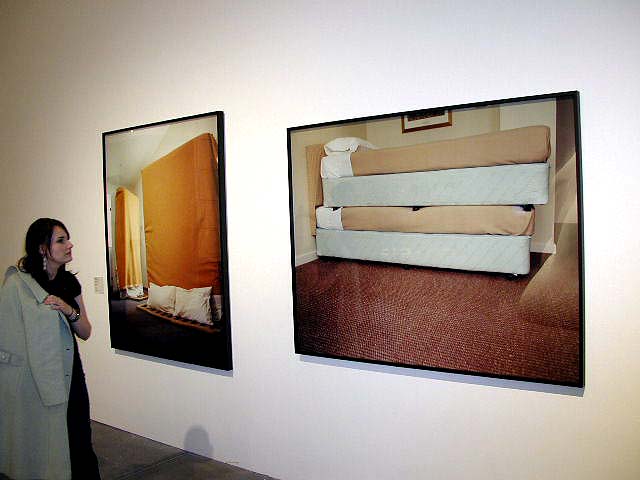 Wurm.


Wurm.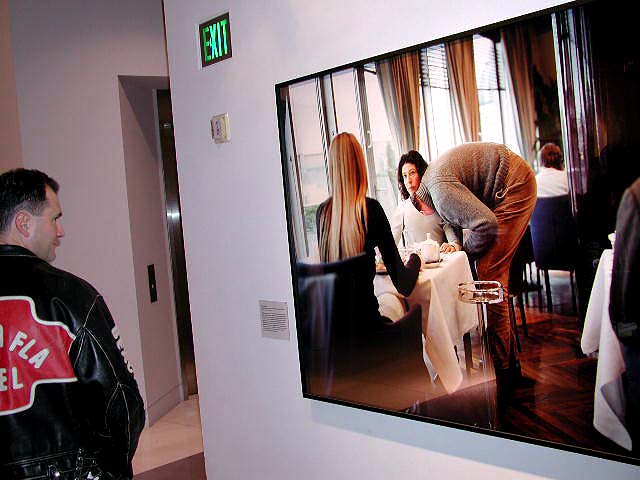 Wurm.

Yerba Buena Center for the Arts
701 Mission St.
San Francisco, CA 94103
415.978.2787