ADOBE BOOKSHOP: CRUSH and A CHILD'S HISTORY OF AMERICA
OPENING 6.07.03
Comment: Art starts here.
Art: Look up.
Crowd: 7 undiscovered starlets.
Vibe: 7 bagged beers.
Artist/Artists: Tim Miller (Crush); Donal Mosher, Nathan Burazer, Melina Finkelstein, EE Gibson III, Danny Grody, and Colter Jacobsen (A Child's History of America).
Mix.


Mix.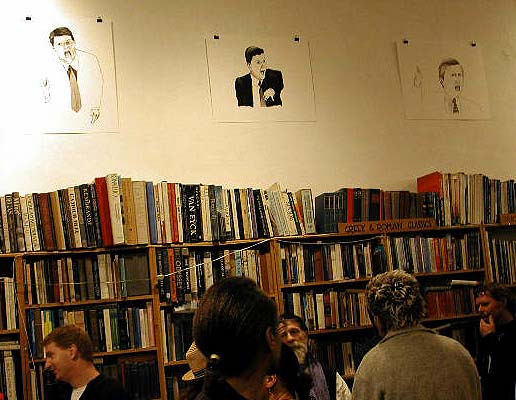 Art.


Art.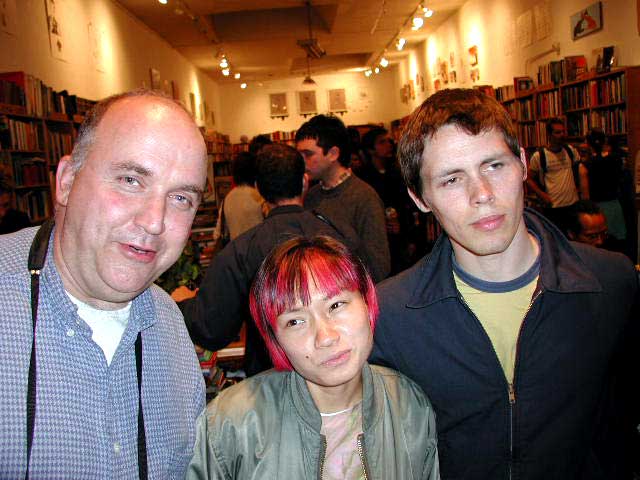 Proprietor - Artist - Artist.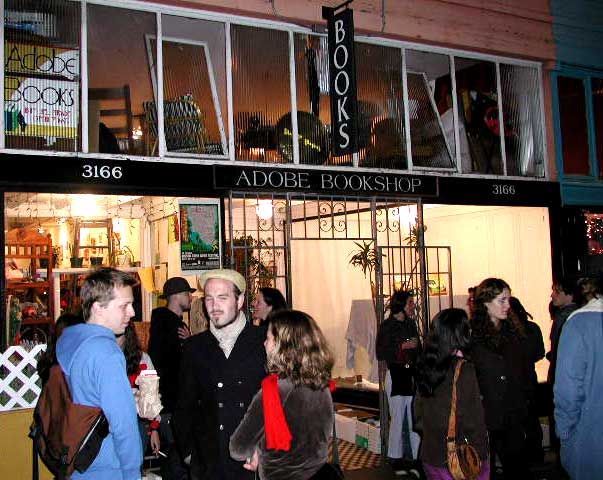 Bagged beer.

Adobe Bookshop
3166 16th St.
San Francisco, CA 94103
415.864.3936