APE 2003: San Francisco Alternative PRess Expo
The seventh annual Alternative Press Expo or APE is being held at The Concourse in San Francisco February 1-2, 2003. According to spokesperson David Glanzer, this year's expo has moved to larger quarters in order to accomodate more exhibitors and over 3,000 expected visitors. APE is presented by Comic-Con International, a nonprofit educational organization dedicated to creating awareness of, and appreciation for comics and related popular art forms. Comi-Con International is best known for their exposition of the same name, held annually in San Diego-- the largest alternative publications show in the country. Last year's Comi-Con International attracted over 63,000 visitors; this year's runs from July 17-20, 2003.
Meanwhile, back in San Francisco, APE 2003 showcases the work of 300 exhibitors from across the United States and Canada including comic book artists and writers, illustrators, publishers, booksellers, artists and writers looking for publishers, publishers looking for artists and writers, and several people looking for the restrooms. Established artists display the products of their creative endeavors right alongside first-timers in a casual atmosphere with plenty to see and buy. Most tables are manned and womanned by the artists and writers themselves making APE SF a great place for visitors to get up close and personal with a whole lot of bright, creative, and entertaining individuals.
The Alternative Press Expo also offers a variety of educational programs and seminars, some featuring well-known artists and publishers like Shannon Wheeler, Chynna Clugston-Major, and Jhonen Vasquez; others are more instructional in nature such as "What Publishers Want" and "Self-Publishing 101." APE is the largest event of its kind in Northern California and a must-see for anyone interested in the alternative and underground publishing scene and related disciplines.
And now for the visuals:
Trina Robbins, author, artist, herstorian, and curator of "She Draws Comics, Great Women Cartoonists," currently showing at theCartoon Art Museum of San Francisco, and Steve Leialoha, artist and significant other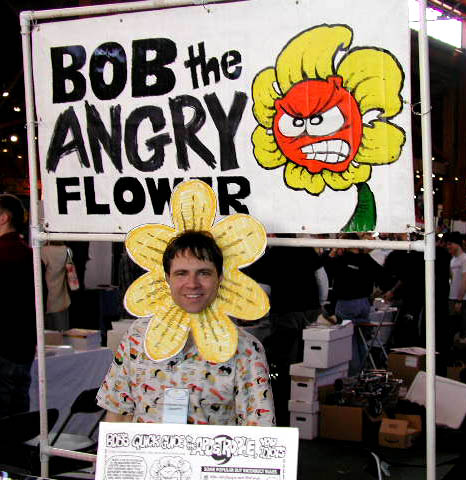 Stephen Notley, of Edmonton, Alberta, Canada, creator of (or maybe he is) Bob the Angry Flower and author/illustrator of three books. He says he's hilarious, but then wouldn't he call himself Bob the Hilarious Flower? Or maybe www.hilariousflower.com was already taken.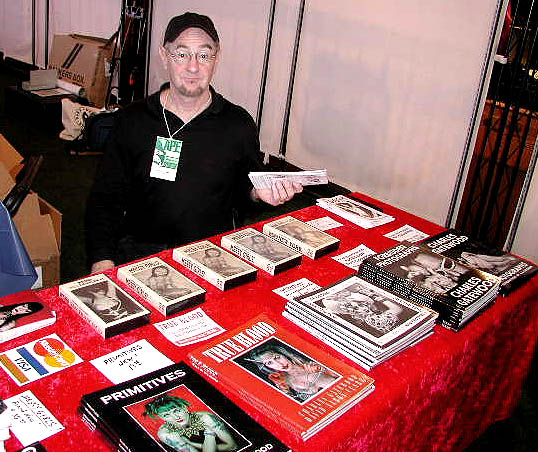 Charles Gatewood, icon of San Francisco counterculture and self-described family photographer of America's erotic underground. Gatewood's first book was published in 1975; his latest is titled Messy Women. Mature audiences only.


Artist Barbara Schubert of Berkeley, CA against a backdrop of her paintings, large for $40, small for $20. She's here because she likes the crowd and is hoping to cover expenses. For the record, Artbusiness.com has never attempted to acquire a bitch, nor does it intend to.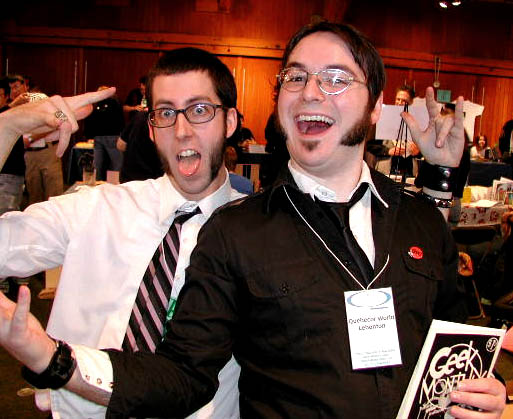 Matt De Light, writer and illustrator, of San Francisco and Jeremy (C. J.) Wheeler of Michigan, publishers of Geek Monthly. No website, but they do have phones. Geeks without a website... is that legal?



Current Features
How to Buy Art on Instagram and Facebook
More and more people are buying more and more art online all the time, not only from artist websites or online stores, but perhaps even more so, on social media ...
Collect Art Like a Pro
In order to collect art intelligently, you have to master two basic skills. The first is being able to...
Services for Artists and Collectors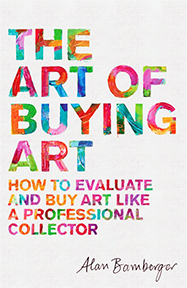 Buy the Book