Tips for Packing and

Shipping Art Safely

When it comes to packing and shipping, paintings, works on paper, fine art prints, sculptures, antiques and other original works of art are considered high-value high-risk freight and must be handled with love and care. What this means is that you should pursue the most effective and successful shipping strategies to preserve the integrity of these valuables during transportation.
People shipping expensive works of art usually turn to professional art shipping companies trained to ensure proper safety shipping standards. But what should you do if you are an artist or fine art owner shipping not-so-valuable art? Below you will find beginner tips for packing and shipping art safely. With these in mind, you will be able to learn the basics without any fuss and avoid the common mistakes that many amateurs tend to make and, not surprisingly, repeat.
Keep in mind that the following tips and guidelines are effective ways of solving shipping problems faster and smarter, but they don't guarantee success unless you follow them closely. The one thing you should pay attention to before you get started is how to minimize stress. Shipping artworks can be challenging, requiring a good deal of patience and precision. To achieve success, you should be mentally and physically prepared. Take your time, don't cut corners, and go by the instructions in order to avoid unnecessary mishaps.
Being in a hurry is always counterproductive. First and foremost, you need to analyze what shipping solutions you have at hand. There are numerous factors to consider. Think of the location you are shipping to, the monetary value of your art, and physical characteristics like weight, dimensions, shape, and any peculiarities if there are such. Also, pay attention to all costs involved and time needed for shipping.
Assess the overall situation as accurately as possible. Explore options for packing and shipping and come up with a realistic budget. What makes a good plan? Having a checklist where you write down all the steps from buying packing supplies to foreseeing any problems that might arise along the way. Though having a plan may seem like overkill, it is an excellent way of keeping the shipping process on track.
The same goes for your budget. Take into account the cost of art shipping services, packing materials, insurance, and possible unplanned expenses that may pop up along the way. When you're ready, you can put your plans into action. This includes learning good packing techniques and practicing them. You don't need any previous experience to learn and master different packing techniques, but as you know, practice makes perfect.
Be smart with art packing materials. Choosing the right materials is an essential part of the art shipping process that many people gloss over or devalue. The basic rule is pretty simple; use only high-quality products and materials (artist tape, glassine paper, bubble wrap, cardboard boxes, etc.) whether newly purchased or recycled. Avoid substandard materials if you want to ensure maximum shipping safety. You can use recycled materials like boxes or crates but only if they are lightly worn and in good or better condition. Using sustainable materials when possible shows you're contributing to nature conservation.
With any package, pay special attention to the outer protective layer. If a durable cardboard shipping box is not enough to protect the art, you may need a custom-built wooden crate. Someone with basic carpentry skills can usually do this for you, but if packing logistics are more complicated or difficult, you may need a professional fine art service to build it for you. You never know when someone's going to mishandle or drop your item, so make sure your package or container can survive a reasonable amount of abuse.
Once basic preparations are made, it is time to get to work. Keep in mind that depending on what you are shipping, packing techniques may differ. For example, framed art under glass and unframed art or framed paintings without glass should be packed in different ways since glass requires additional protection. Particular attention should also be paid to breakable items like glass, ceramics, porcelain, pottery, and stone sculptures. Heavy items like larger sculptures and furniture or installation works usually require greater skills and care when packaging. When you feel like you're in over your head, you may need the help of specialists.
If you decide to use a fine art shipping company, making a good choice can be one of the more confusing parts of the process. The art market has grown enormously over the last decade, and many newer companies have gotten into shipping fine art and similar valuables. The number of available choices can be dizzying for people not familiar with the industry. Criteria to consider when choosing a packaging and shipping company are professional experience, customer reviews, services offered, and certainly the cost of shipping (including fees). You'll find a link to a list of fine art shippers at the end of the article.
If your art is of any significant value, get it insured. No matter how well you pack it, bad things can happen. In the past, insuring art was not all that easy, but now the process is more streamlined and specialist art insurers are easier to locate, especially online. Standard shipping insurance through major shipping companies or the postal service is often not adequate, especially when shipping expensive art. Not only can they have coverage limitations and restrictions, but they can also dispute values or make it difficult to collect on claims.
Best procedure is to insure your art BEFORE you ship it through independent insurers or insurance companies specializing in or knowledgeable about fine art coverage. Keep in mind that in most cases, you will need to get the art appraised before companies will cover it. This may seem like a lot of work, but it gets a lot easier once you get the process down. And of course, the security of having your art fully covered while in transit is well worth the work.
Though the large majority of art shipments arrive safely at their destinations, it never hurts to prepare for the worst in case things don't go as expected. For example, have a plan if something happens in transit. Know who to contact, what to say, what to ask for, and how to get the claims procedure started. This includes understanding how to file a claim with your insurer, knowing how to deal with the shipper, getting familiar with what forms you'll have to fill out, and so on. The better prepared you are in advance, the less stressful dealing with loss or damage will be.
About the Author: Julia Kharchenko is Content Director at Fine Art Shippers, a family-owned company specializing in shipping fine art and antiques across the United States and internationally for more than 25 years, serving art institutions, artists, galleries, and private collectors.
***
Recommended reading:
For a more detailed look at the process, read How to Pack, Ship, and Insure Art.
For a list of specialized fine art shippers headquartered in the United States, read Fine Art Shippers, Shipping, and Transport. Many of these companies also ship internationally.
***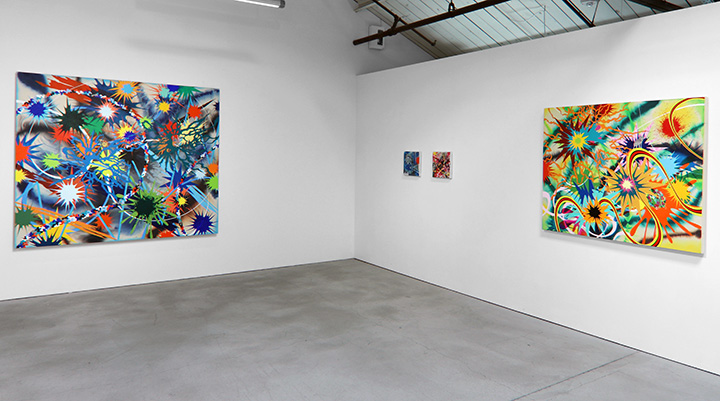 (art by Kara Maria)

Current Features
Why Some Art is Worth More Than Other Art
Do you ever wonder why one work of art is priced higher or sells for more than another even though they're both by the same artist or both look basically the same? Outside factors can...
Collect Art Like a Pro
In order to collect art intelligently, you have to master two basic skills. The first is being able to...
Services for Artists and Collectors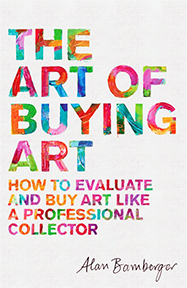 Buy the Book