ARTS OF PACIFIC ASIA SHOW; FORT MASON CENTER
OPENING 02.05.04
The 8th annual Arts of Pacific Asia Show, held at Fort Mason Center, Festival Pavillion is substantially international in flavor. I don't know about you, but I don't get out to Singapore, Thailand, Kyoto, Lausanne, London, Germany, San Carlos, Melbourne, Paris, Hong Kong, Milan, and Venice all that much, so seeing representatives of this many nationalities, all offering the finest in Asian art is a real pleasure. The show, which runs through February 8, opened with the Preview Gala on Thursday evening, February 5 to benefit education programs of the Asian Art Museum and the Chong-Moon Lee Center for Asian Art and Culture.
The atmosphere was soft, rich, low-key, low-lit, musical, and relaxing-- a delightful change from the usual frenetics that tend to characterize preview events of this stature. For you F&B fans (food and beverage), edibles included a variety of fresh oysters on the half-shell, the de rigeur biggie shrimp and hand-held lamb chops, lotsa sushi (one with cilantro), and vanilla ice cream or orange sherbet topped with Lychee nuts, among other delectables. Liquid refreshments were consumed with commendable moderation which surely minimized the need for designated drivers.
I must confess, I'm not terribly fluent around Asian art, have never been to an Asian art show, and am basically a Western kinda guy, but the display, the artifacts, the people, the feel, the whole dealie-bob worked just fine for me. I would suggest, in fact strongly recommend, that some of you other Western kinda guys and gals check this show out. Don't worry, no one's gonna pressure you to buy anything, and there's virtually no detectable attitude, intimidators, elitists, or people looking at you with scrunched up faces in stunned wonderment if you should be so inept as to admit that you don't know something about something (except for John Natsoulas). Events like this combined with patronage like yours enhance San Francisco's reputation as a truly international destination.
Now for the visuals:
Arts.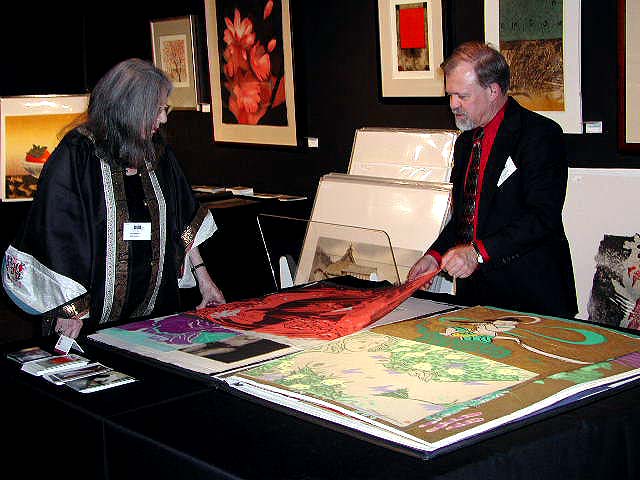 Arts.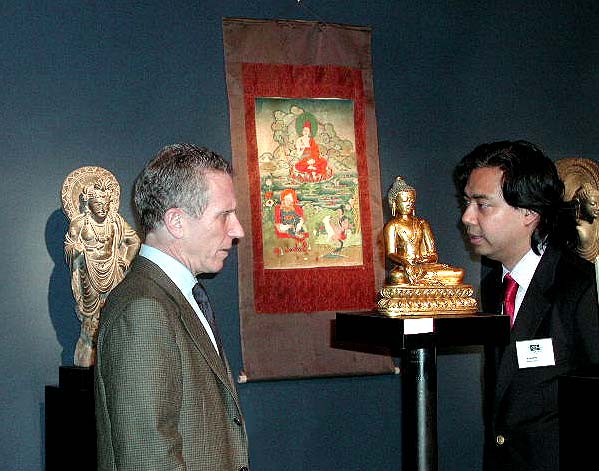 Arts.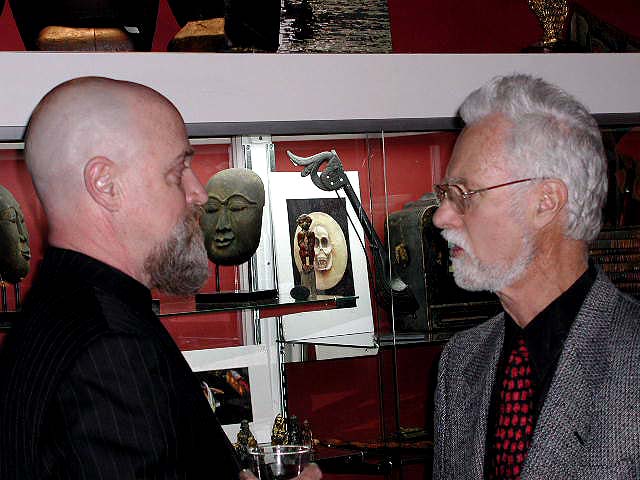 Arts.


Arts.


Arts.


Arts.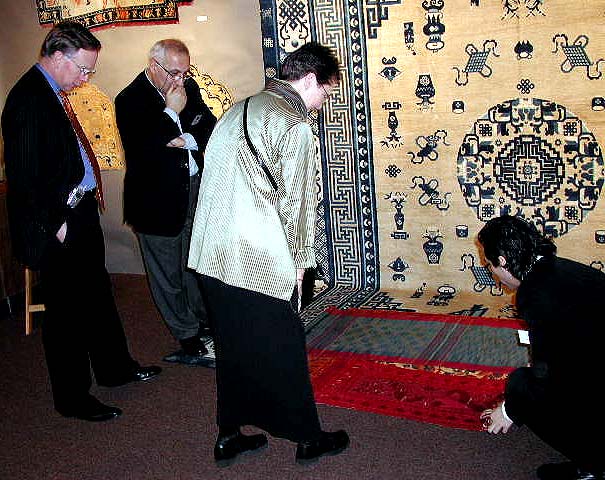 Arts.