BRIAN GROSS FINE ART GALLERY:
ED MOSES; NEW PAINTINGS
OPENING 04.15.04
Comment: Painterly abstracts, professional, competent, accurate, characteristic of an artist who's been around for a while and figured out his medium. It's kind of corporate, not stuff that knocks you around or twists your brain, and that's OK, especially for people who don't want to be knocked around or brain-twisted, which would mean most people. Call it just plain well-done. Several paintings have a little glitter on them, looking a bit like they're ready to go out for a night on the town. But then there's always that pesky morning after. Solemn crowd.
Artist/Artists: Ed Moses.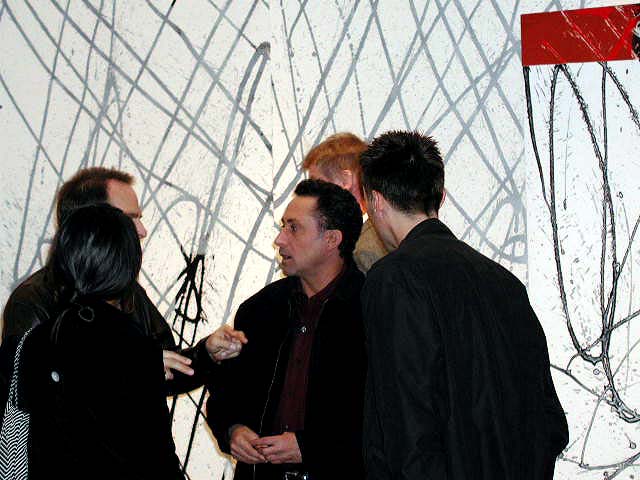 Art.


Art.


Art.


Owner (center) - Artist (right).


Art.


Art.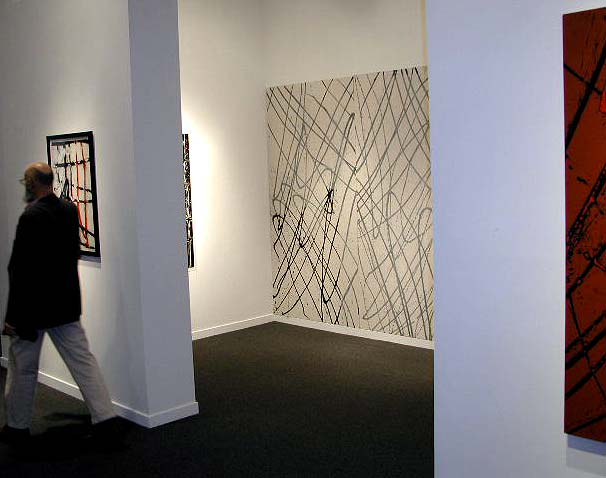 Art.

Brian Gross Fine Art
49 Geary St., 5th Floor
San Francisco, CA 94108
415.788.1050