RENA BRANSTEN GALLERY: JOHN WATERS; FLOP; OPENING 11.20.03
Comment: Mostly photographs, long thin ones, not unlike their creator, many of them composed of images taken from television screens, then digitally manipulated; also orderly arrays of Waters's to-do lists, but he crossed out all the good names and numbers so you can't really advance your career with them; the show anchored by a green petit point pillow with a pretty puffy pricetag. Waters was available, accessible, delightful, and a model for how artists can reach out to those who attend their openings.
Art: 8 show biz satiricals.
Crowd: 8 anxious admirers.
Vibe: 8 campy conversations.
Artist/Artists: John Waters.
Art.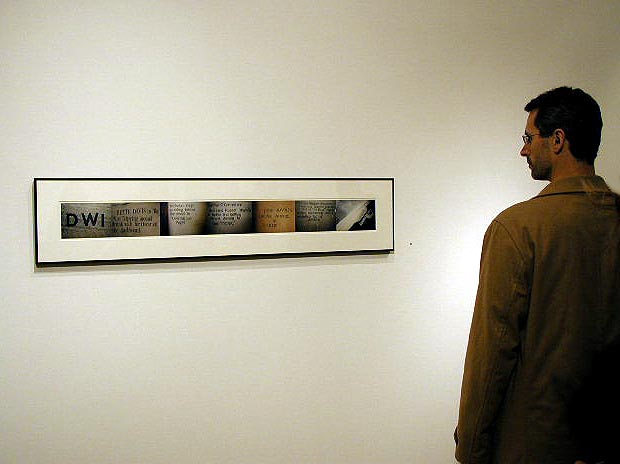 Art.


Artist making friends.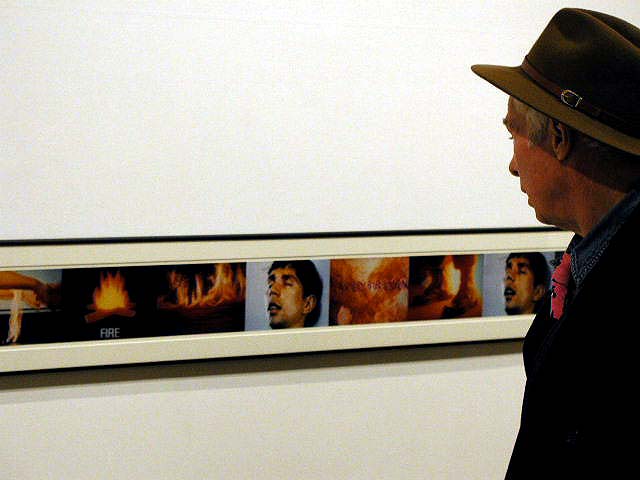 Art.


Art.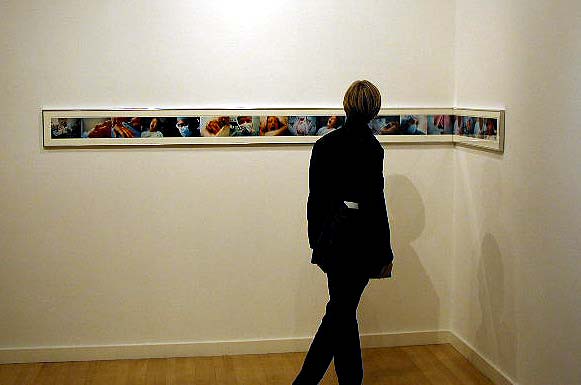 Art.


Puffy.

Rena Bransten Gallery
77 Geary Street
San Francisco, CA 94108
415.982.3292