BUILD: ARTISTS OF POKETO
OPENING 10.17.03
Comment: Pictures with promise; low prices, graphics for as little as five bucks, paintings for under a hundred (art speculators take note). Build is compact, intimate, fun, no pretense.
Art: 7 evolving elocutions.
Crowd: 7 festive friends.
Vibe: 7 artistic optimists.
Artist/Artists: Stanley Lam, Eamon Ore Giron, Chris Pew, Sean Reynolds, Nathalie Roland, Damon Soule, Tom Vadakan, Tony Vadakan, Harry Um.
Pick.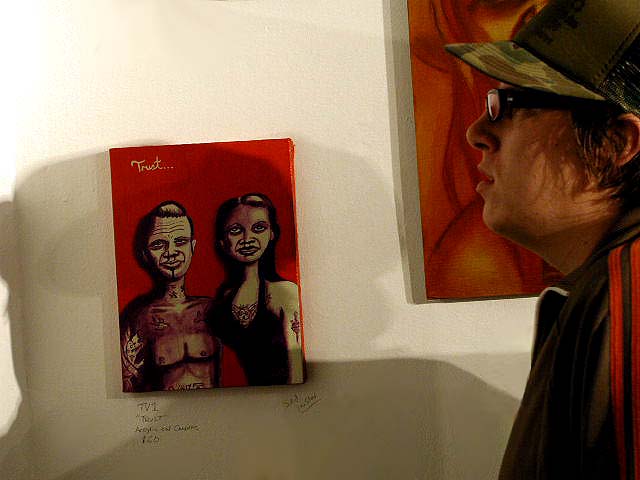 Art.


Art.


Art.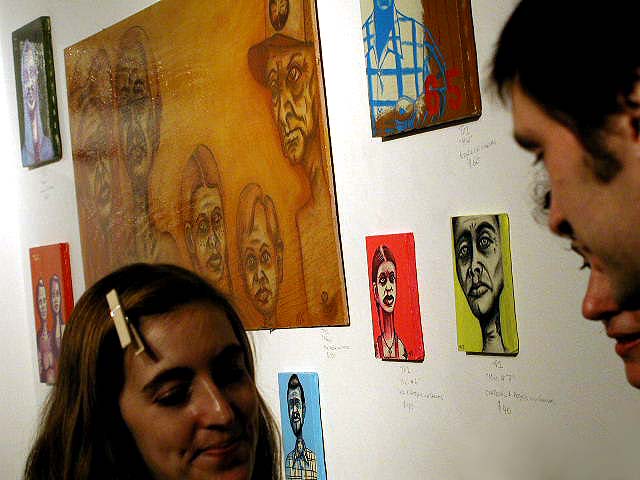 Art.

Build Gallery
483 Guerrero St.
San Francisco, CA 94110
415.863.3041