CULTURE CACHE GALLERY: EMERGENCY!
OPENING 03.20.04
Comment: The term "lowbrow art" often intrudes into conversations around shows like this, but the art is also reflective of life, society, and politics in the world today, on a gritty gutty emotional level, particularly from big city perspectives, kind of like Social Realism was in the 1930's and 1940's. Culture Cache consistently shows some of the better practitioners of the genre, particularly Schoultz, who paints big and small good and good. An Alarm Magazine issue #17 release party was also on the agenda, celebrating the Andrew Shoultz cover and feature story. Refreshments included baby carrots, vodka, and Red Hots.
Artist/Artists: Andrew Schoultz collaborating with Alicia McCarthy, Tony Bevilacqua (Boston), Alvin Gregorio (Los Angeles), MATS?!, Jeff Roysdon.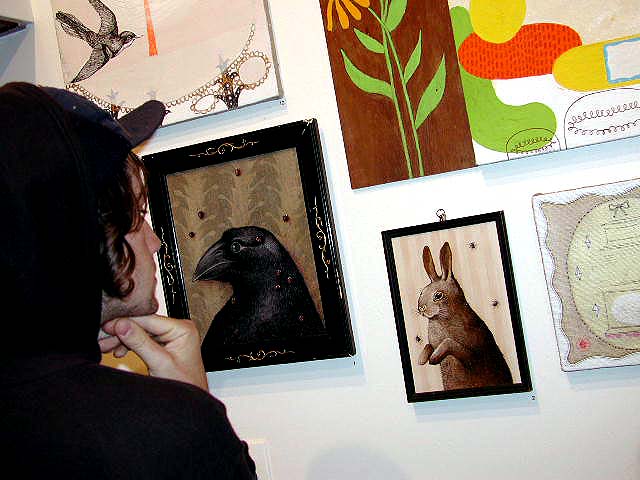 Art.


Art.


Art.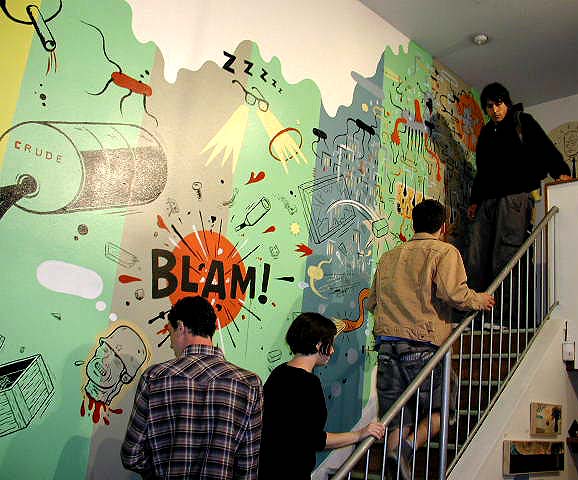 Art.


Art.


Art.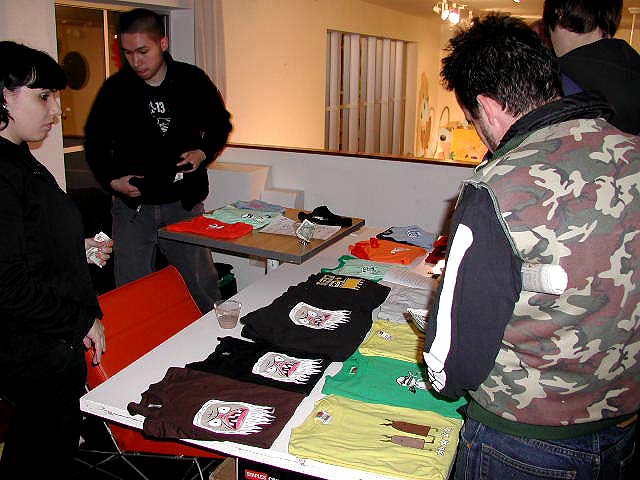 Mag release.

Culture Cache Gallery
1800 Bryant St.
San Francisco, CA 94110
415.626.7776