THE CANVAS GALLERY: FREEDOM, A DEEPER LOOK
OPENING 7.31.03
Comment: Hip haunt in da hood.
Art: 6 street talkin' tableaux.
Crowd: 7 local livewires.
Vibe: 7 caffinated conversations.
Artists/Curators: Greg 'Pnut' Galinsky, Romanowski, Marlo Flores, Gonz one, Ursula Xanthe Young, The Forrealists (Joaquin Alexandro Newman and Sean Levon Nash), Eric Bailey, Matt Dong.
Art.


Art.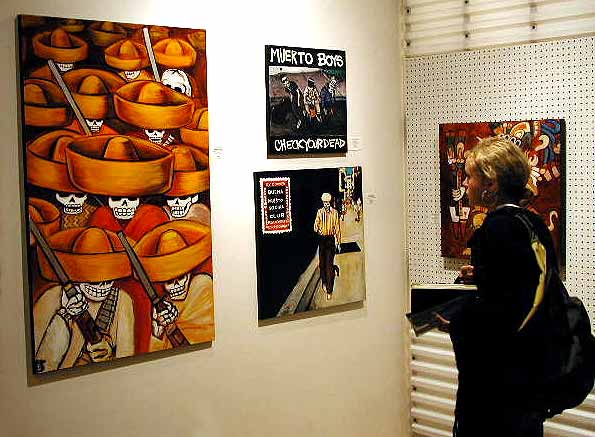 Art.


Hello.


Hello?


Veranda.

The Canvas Gallery
1200 9th Ave.
San Francisco, CA 94122
415.939.3310