CALIFORNIA COLLEGE OF THE ARTS, SAN FRANCISCO LOCATION:
WARPED SPACE; OPENING 9.16.03
Comment: Show catalogue, comic book format, doubles as art jargon tutorial.
Art: 9 visual voyages.
Crowd: 8 eager learners.
Vibe: 80 decibels.
Artist/Artists: Ricci Albenda, Jesse Bransford, Rosanna Castrillo Diaz, Olafur Eliasson, Graham Gussin, Carsten Holler, Evan Holloway, Rachel Khedoori, D'nell Larson, Ann Lislegaard, Josiah McElheny, Yunhee Min, Sandeep Mukherjee, Jennifer Steinkamp, Philip Taaffe, Fred Tomaselli.
Art.


Art.


Art.


Art.


Art.


Art.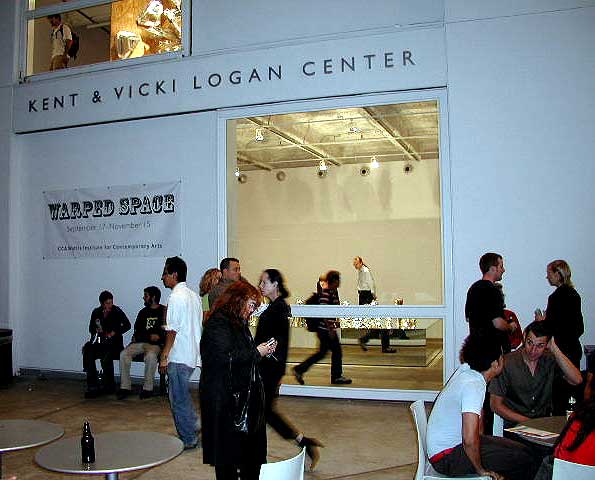 Location.

California College of the Arts, San Francisco Location
1111 Eighth St.
San Francisco, CA 94107
415.555.9210