CATHARINE CLARK GALLERY: NINA KATCHADOURIAN
ANIMAL CROSSDRESSING; OPENING 11.20.03
Comment: This show explores the limits of the amount of explanatory that is sometimes necessary in order to comprehend an artist's work (and even then, you're still not sure you get it). Mice, snakes, caterpillars, and other creatures are competently portrayed in various mediums including photography, video, fabric, and sculpture. Note: No artists were harmed during either the creation or installation of this show.
Art: 7 species.
Crowd: 5 friends of the artists.
Vibe: 5 friends of the gallery.
Artist/Artists: Nina Katchadourian.
Art.


Art.


Art.


Art - softsculpture - owner.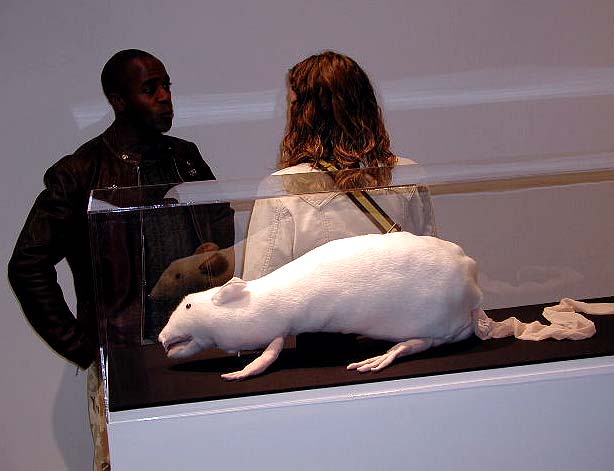 Art.

Catharine Clark Gallery
49 Geary St. Second Floor
San Francisco, CA 94108
415.399.1439