CREATIVITY EXPLORED: CRITTERS
OPENING 04.15.04
Comment: Creativity Explored is a place where people with developmental disabilities are encouraged to communicate and express themselves through art. So do we help them or do they help us? Right. They help us enrich and beautify our environments, and demonstrate that no matter who we are or where we come from, we have positive contributions to make. The best part is that prices start at well under $100, and another best part is that the artists of Creativity Explored have hundreds of fans.
Artist/Artists: Various.
Art.


Art.


Art - artist.


Artist - art.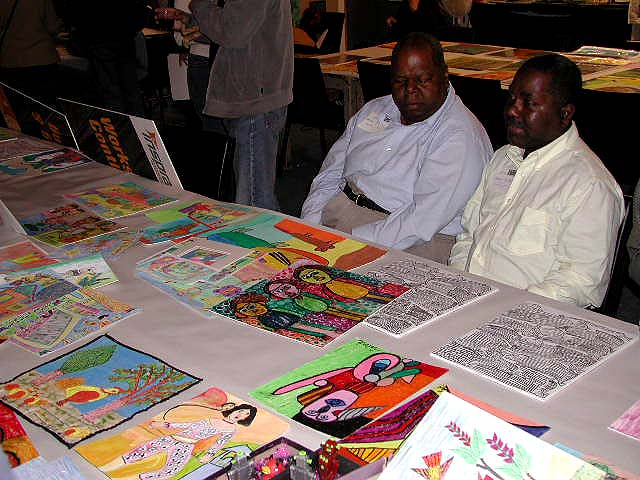 Art - artists.


Art.


Art.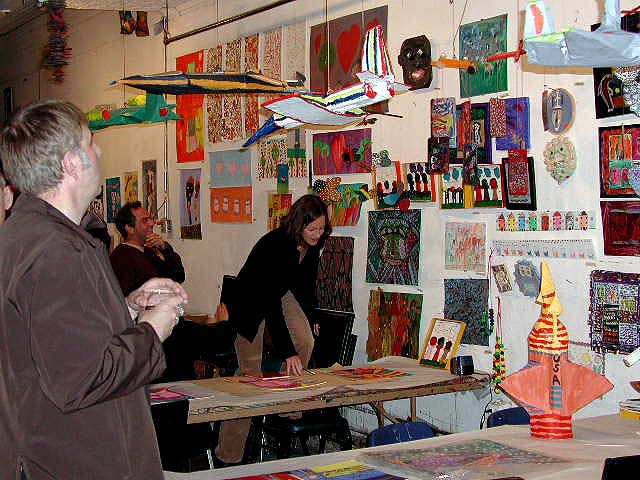 Art.


Art.


Gridlock.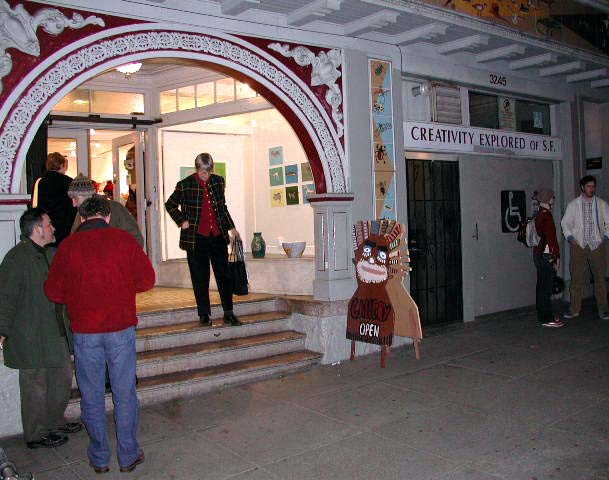 Bye-bye.

Creativity Explored
3245 16th Street
San Francisco, CA 94103
415.863.2108
Creativity Explored II
One Arkansas Street, Studio E
San Francisco, CA 94107
415.863.2946