CROWN POINT PRESS:
VERONA SUITE, AN INSTALLATION OF 17 NEW ETCHINGS
OPENING 9.16.03
Comment: With explanatory-- "Portraits of the poplar in its various life-stages." Without explanatory -- Interior latex color combinations. Either way, skillfully burnished.
Art: 8 color fields.
Crowd: 7 reverential disciples.
Vibe: 7 quiet appreciations.
Artist/Artists: Anne Appleby.
Art.


Art.


Arf.


Art.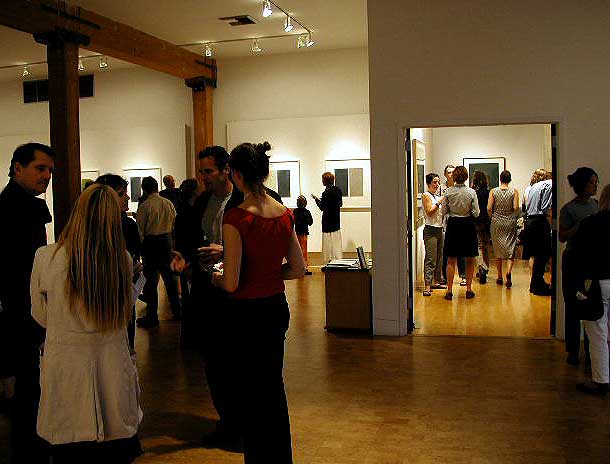 Space.


Directional.

Crown Point Press
20 Hawthorne Street.
San Francisco, CA 94105
415.974.6273