DOLBY CHADWICK GALLERY: NEW PAINTINGS BY ADA SADLER
FIRST THURSDAY; 11.06.03
Comment: Lonely chairs and bathtub toys painted with soft precision in small format; obviously resonating with people who either sit and/or bathe. Smiling faces, a gallery favorite, about a third sold out.
Art: 8 sits and a quack.
Crowd: 7 chairpersons.
Vibe: 7 fowl followers.
Artist/Artists: Ada Sadler.
Sit.


Sit.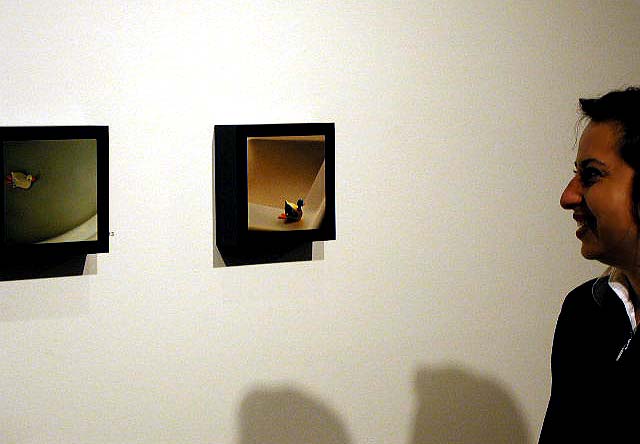 Quack.


Quack.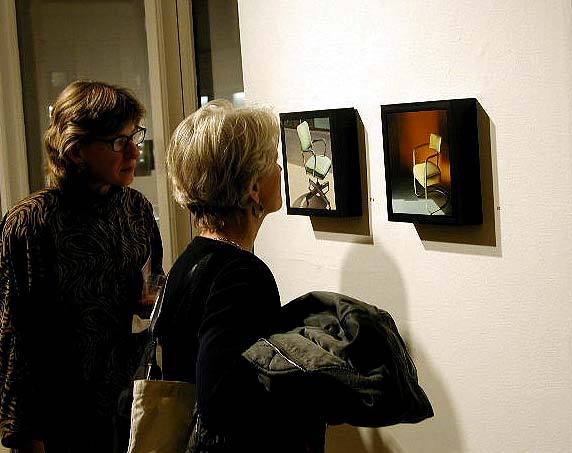 Sit.


Survey.

Dolby Chadwick Gallery
210 Post Street, Suite 205
San Francisco, CA 94108
415.956.3560