SF CAMERAWORK GALLERY:
JAMES D. PHELAN ART AWARD IN PHOTOGRAPHY 2003/2004
OPENING 04.23.04
Comment: The James D. Phelan Art Award in Photography, established by the trust of former Senator and San Francisco Mayor James D. Phelan to recognize and reward achievements of California-born artists in a variety of disciplines, is sponsored by The San Francisco Foundation and administered by SF Camerawork. The opening was held at FiftyCrows Gallery just down the street from SF Camerawork. Lively crowd, good photography, nothing spectacular, nothing terribly experimental, although SF Camerawork encourages photographer/artists to "explore new directions" and "push existing boundaries" with their work. Photography people seem different from art people, but I can't quite put my finger on it. They look more cerebral or maybe more constrained. One of the most interesting aspects of collecting is that different disciplines tend to attract different personality types.
Photographers: Caitlin Atkinson, Kimberly Austin, Susan Casentini, Leanne Hitchcock, Fred Levy, Todd Messegee.
Photo.


Photo.


Photo.


Photo.


Photo.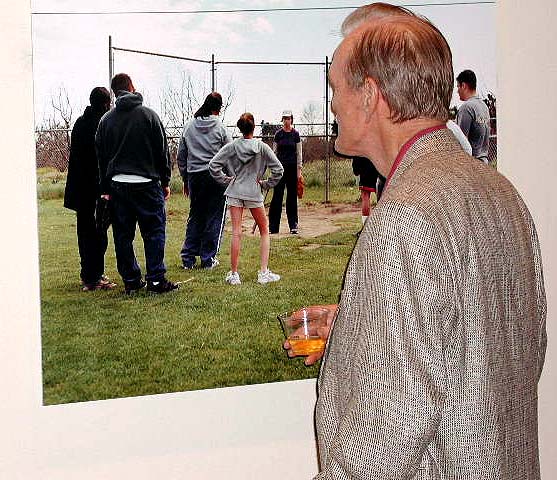 Photo.


More cerebral?

SF Camerawork Gallery
1246 Folsom St.
San Francisco, CA 94103
415.863.1001